Celebrating Building Safety Month
Submit your photos and videos from Building Safety Month events to bsm@iccsafe.org.
Bryan Soukup presenting at DRCA's Building Safety Month Kickoff Event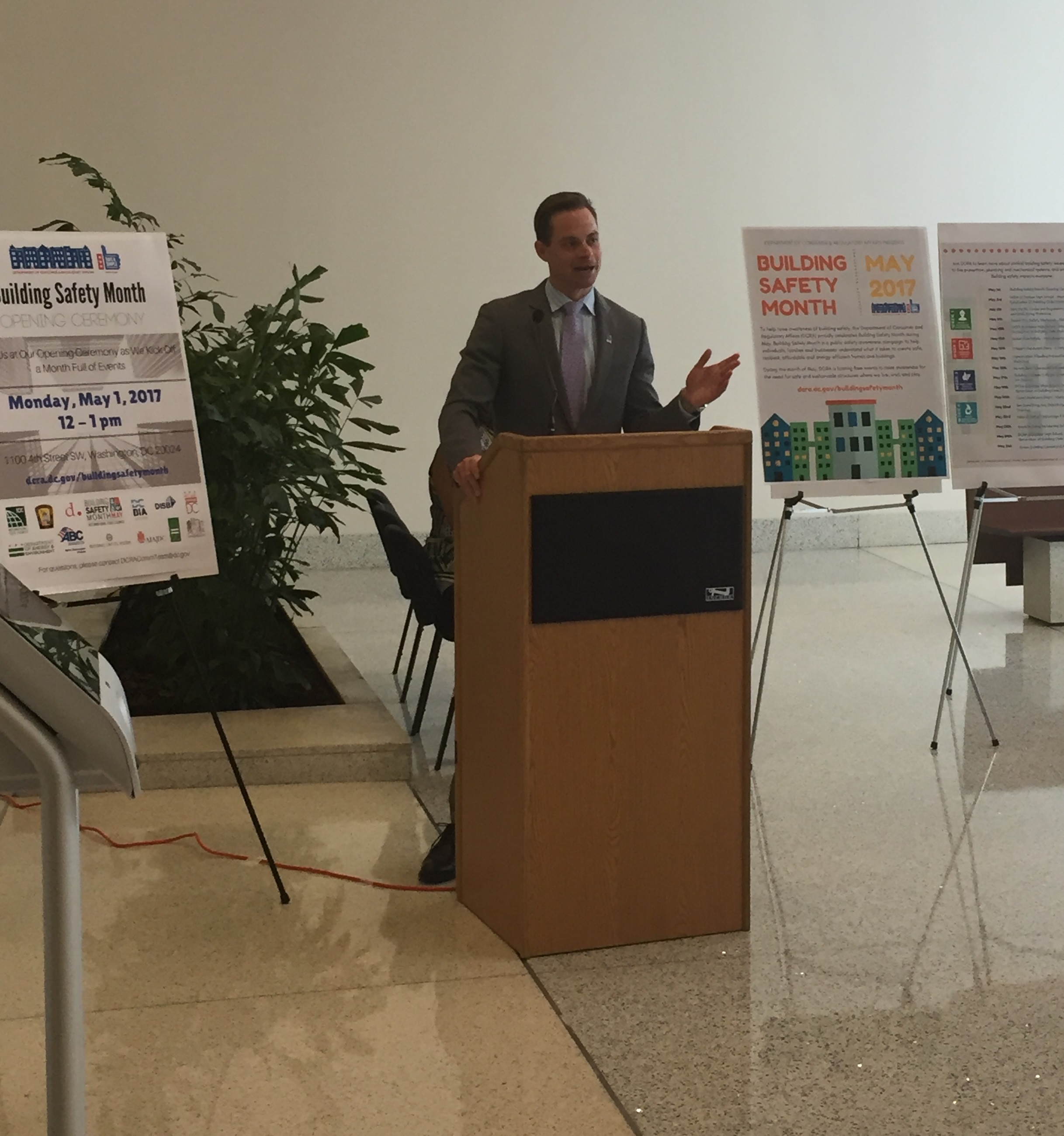 Building Safety Month Proclamation Reading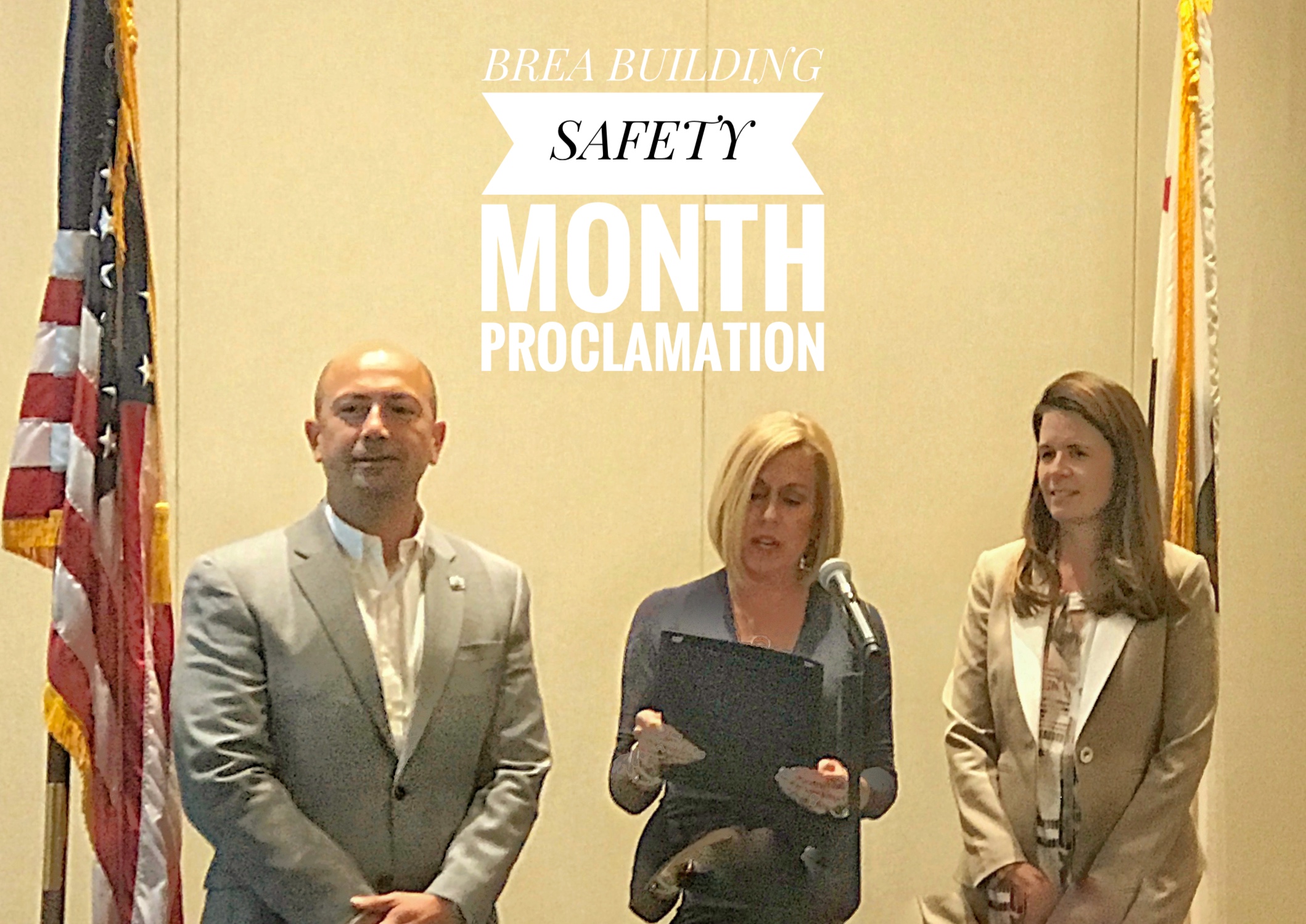 Building Safety Month Proclamation Reading with the ICC's Susan Dowty, Brea Mayor Cecilia Hupp, and Building Official Gabriel Lineras
(Below) Incomming President Penni Wells speaks to the room prior to award being presented.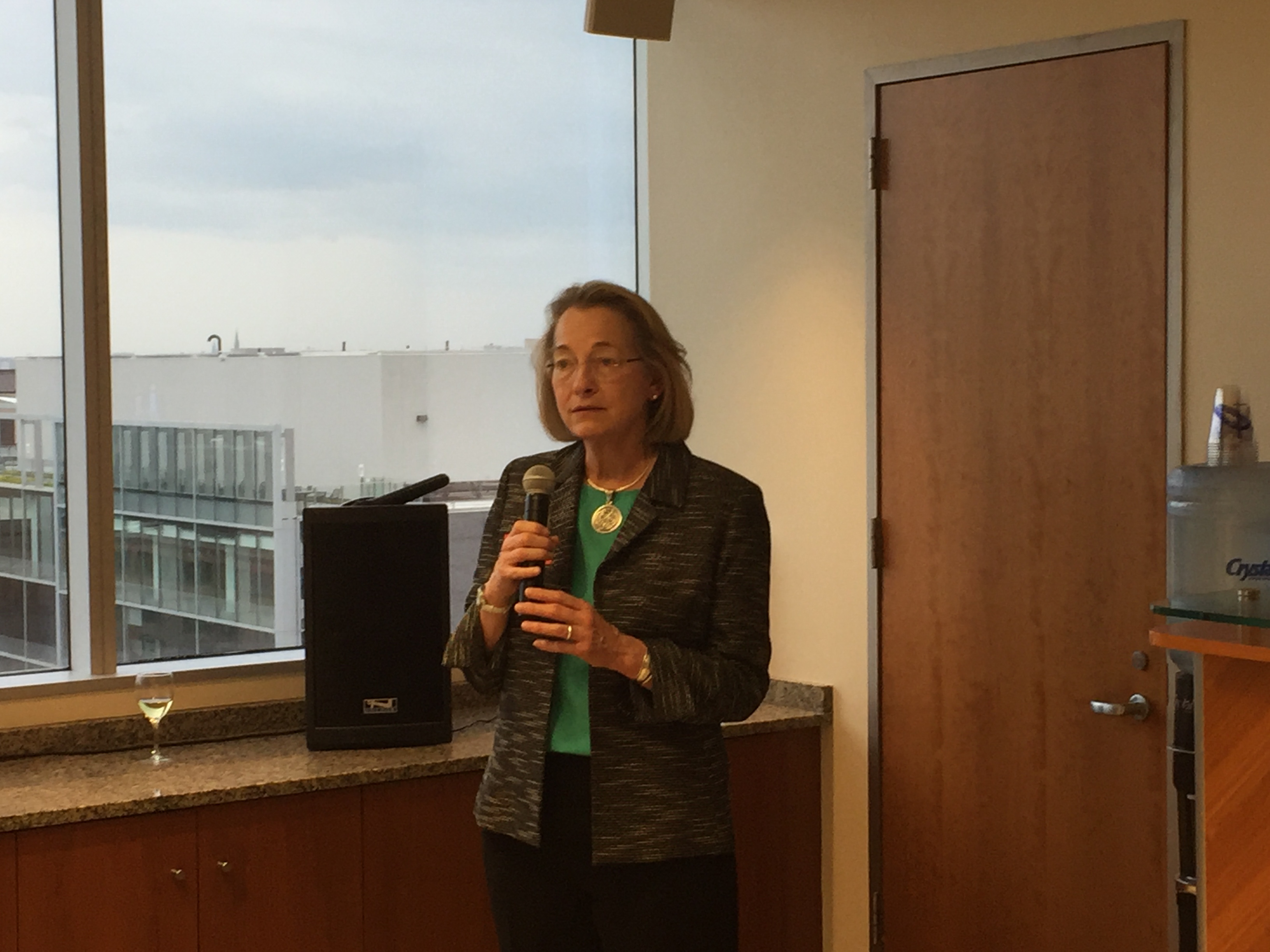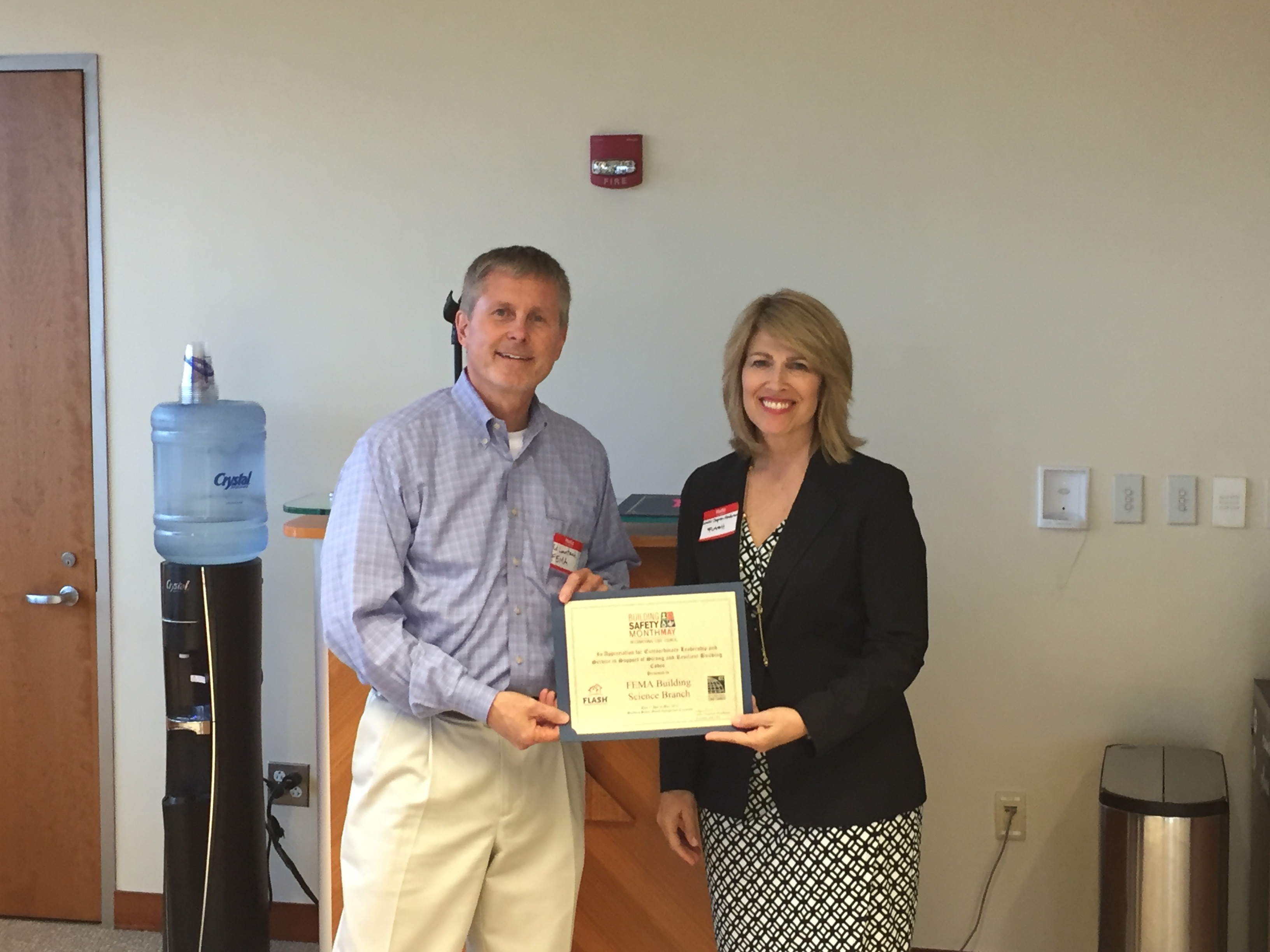 (Above) 
Leslie Chapman-Henderson of Flash presents an award to Ed Laatsch of FEMA
Governor Terry McAuliffe is Presented with a Building Safety Month Proclamation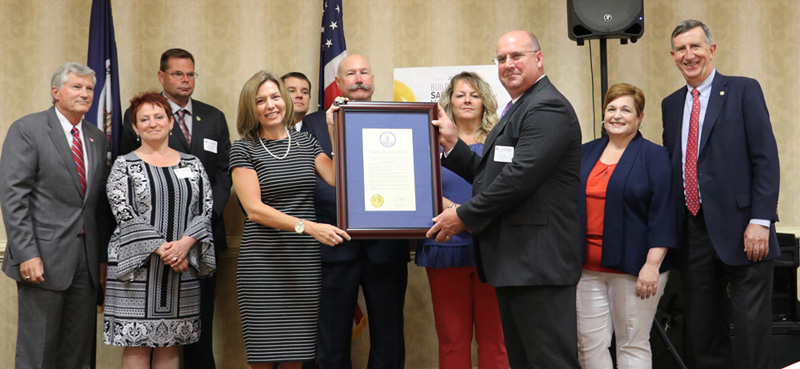 (above)
Proclamation signed by Governor Terry McAuliffe being presented by the Secretary of Commerce and Trade representative Elizabeth Rafferty to VBCOA President David Beahm at the VBCOA mid-year meeting.  Also in attendance for the event were DHCD Director Bill Shelton, Deputy Director of Building and Fire Regulations Cindy Davis, Associate Director of the Code Academy Sandi Morris and representatives from Virginia Plumbing and Mechanical Inspectors Association, State Fire Marshal's Office, International Association of Electrical Inspectors, Women in Code Enforcement and Development of VA and Home Builders Association of VA.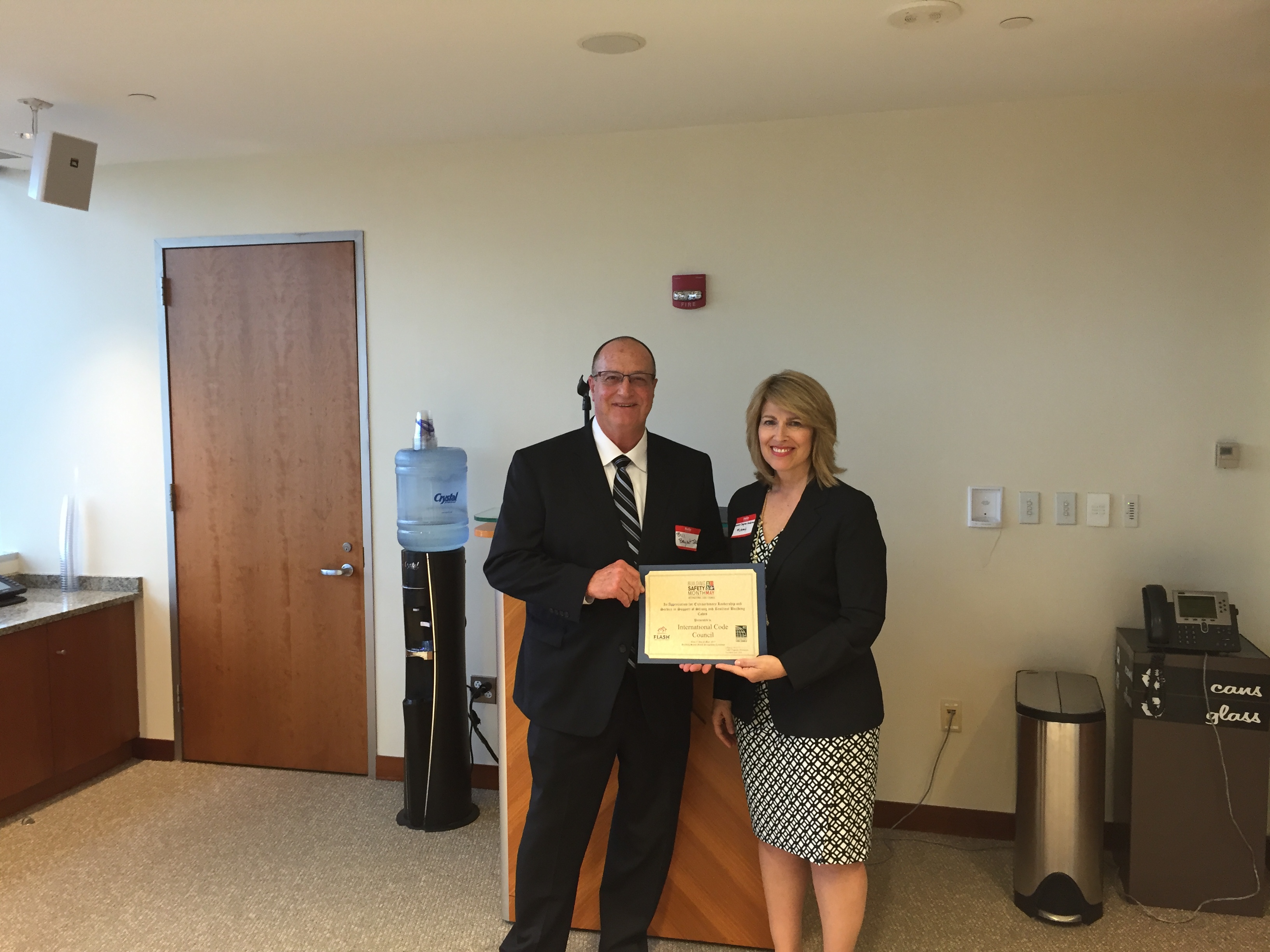 (above)
Leslie Chapman-Henderson of FLASH presents an award to Bill Bryant of the ICC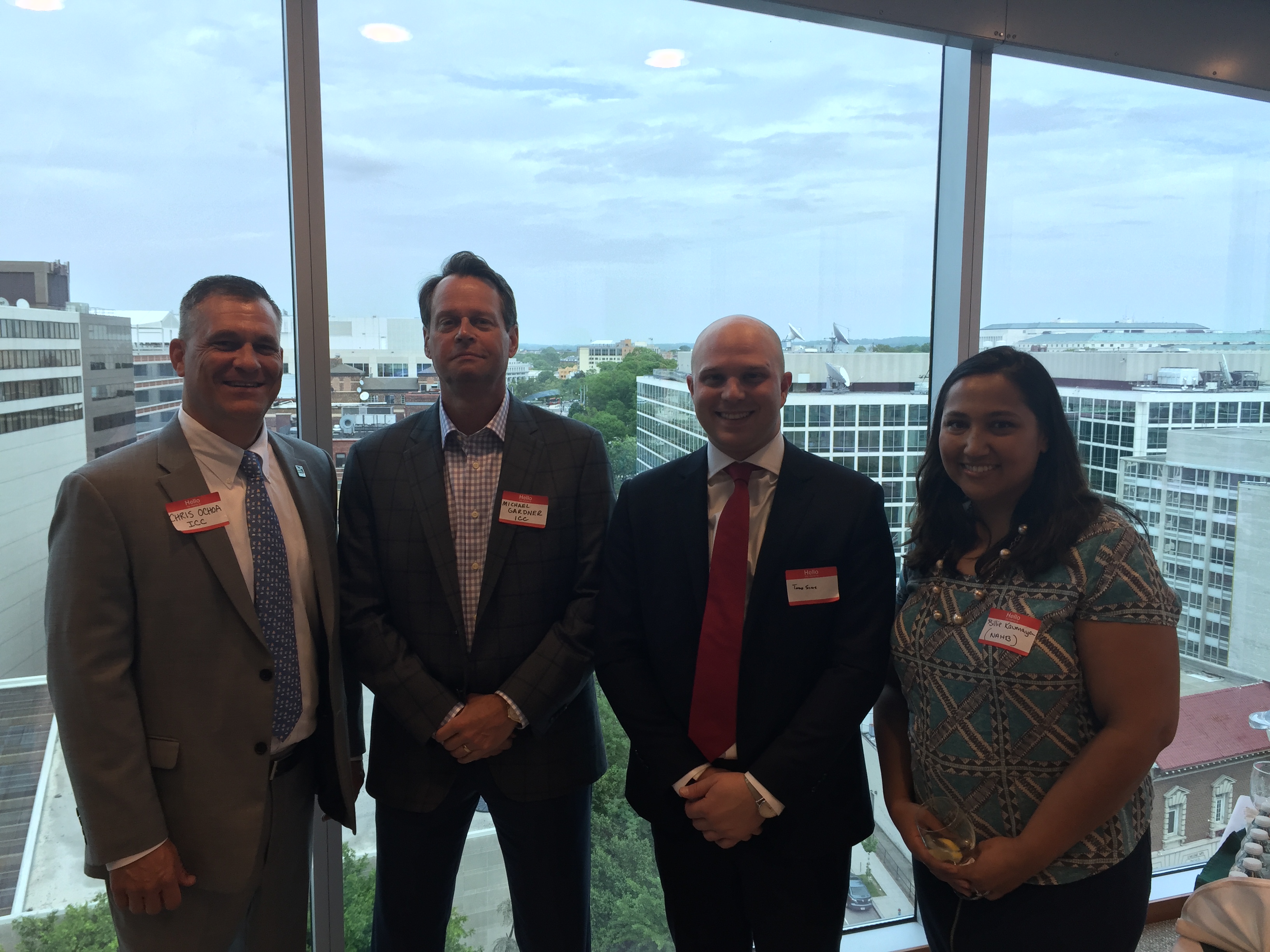 Justin Wiley at Prince William County BSM Event