Promoting the Value of the Code Official
As a code official, you play an important role in protecting your community. The Code Council wants you to share the impact you have and the satisfaction you experience in your job, with your community.
In preparation for Building Safety Month in May, we're hosting a photo contest centered around this year's theme—Code Officials— Partners in Community Safety and Economic Growth. Your participation in this contest will help raise awareness of the code official profession and will inspire others to follow in your footsteps!
How It Works
Between April 17 and May 12th, post captioned photos on Facebook and Twitter of yourself or your code official colleagues performing a code official duty, showing the impact your work has. Make sure to use the hashtag #CodeHeroes when posting.
Vote on your favorite submitted photos (including your own!) in the gallery (active link to the gallery will be provided soon).
The best photos (as voted upon by you) will be featured throughout each week of Building Safety Month in May and future Code Council publications and events.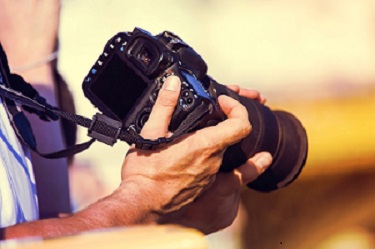 Using #CodeHeroes, submit photos for the photo contest on ICC's Facebook page, on Twitter or through our online form. Submit photos relevant to any of the Building Safety Month weekly themes:
Mentoring the Next Generation of Building Professionals
Building Design Solutions for All Ages
Manage the Damage – Preparing for Natural Disasters
Investing in Technology for Safety, Energy & Water Efficiency
This contest is not just about promoting your work to the public; it's about creating interest and excitement about the profession so that younger professionals are inspired to follow in your footsteps and serve their community.
Check back for more information on voting, and prepare to post your best photos using the hashtag #CodeHeroes. We need YOU to Promote Your Profession, #CodeHeroes!
Winning Prizes
Four winners will be chosen to receive special Code Council branded coolers (approximate value of $250). Winners will be the persons who submitted the most popular photo from each week based on votes from the Code Council community.  All entries must abide by the Contest Rules.
Voting
The ICC community is encouraged to vote on their favorite photos submitted each week. Make sure to view the gallery of submitted photos and help decide the winners of ICC coolers!