---
Section F Director
Alan Boswell, MCP, CBO
Chief Building Official
Tuscaloosa, Alabama
Send Email
"Nobody gets where they're going without getting out of their comfort zone from time to time" said Boswell, Chief Building Official for Tuscaloosa, Ala. "I never planned on getting so involved. But my former boss, Chief Building Official Dwight T. Junkin, pushed me to participate…. He pushed me to get all the ICC certifications I could."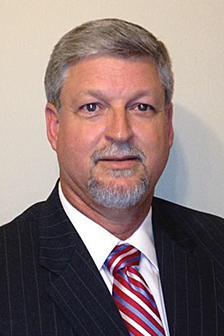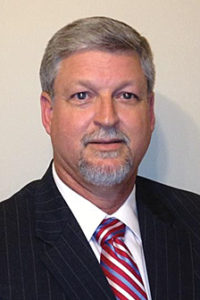 Alan Boswell isn't sure where he would be if he didn't have mentors coaxing him out of his comfort zone the few times his own resolve didn't.
"Nobody gets where they're going without getting out of their comfort zone from time to time," said Boswell, Chief Building Official for Tuscaloosa, Ala. "I never planned on getting so involved. But my former boss, Chief Building Official Dwight T. Junkin, pushed me to participate in the Code Officials Association of Alabama and other organizations. He pushed me to get all the ICC certifications I could. Turns out he was preparing me to step up and fill his position when he retired. He wanted to make sure I was ready and well qualified.
"There have been many other mentors after I became Chief Building Official for the City of Tuscaloosa," Boswell recalled. "Such as, Jimmy Brothers, a great friend and past president of ICC. He pushed me to get more involved with ICC and help make difference. Looking back, it's sometimes hard for me to believe that I'm where I'm at today.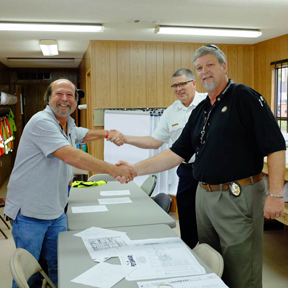 "We all have a lot of thanks to give to our mentors and most of all it is important that we all become mentors in some way or fashion to help others along the way. I was taught growing up, the only time you look down to a person is when you were extending a hand to help someone up or to help them find their way."
That dream and drive led Boswell to achieve Master Code Professional status, as well as to a lifetime of service in many organizations and on to election as a Director-at-Large on the ICC Board at the 2014 Annual Conference in Ft. Lauderdale.
Now, Boswell wants to make sure his colleagues have the same opportunities he did, even if they need a little urging sometimes.
"My fellow staffers have a timeline for certain goals," he said. "And they have to meet those goals to make sure they stay competitive in their jobs. I don't ask them to do anything I didn't do. I tell them, 'If I could do it, so can you'.
"They may not think much of me while they're taking the certification test. But I see the pride after they get the certifications. The glow in their eyes."
While he was still in school, Boswell had enough self-drive to start his own business, M.A.D. Electrical Contractors, which his brother still runs today. The company performs residential, commercial and some light industrial work, he said, an interest he developed in vocational school. "I had good grades, but I still went to vocational school," he said. "You don't have a lot of vocational schools anymore, and that's a shame. I think we need more high school vocational programs more than ever now."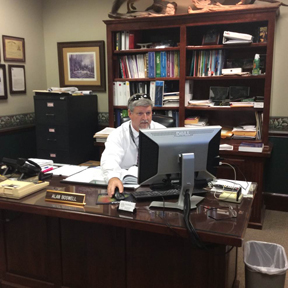 Boswell used his easygoing style and gentlemanly Southern drawl to excel for 20 years as an electrical construction salesman and instructor. At one point, though, his friends suggested Boswell find something a little less physically draining.
"When you own your own business, it's not an eight-hour day," he said. "It's more like 12 to 14, and you're always chasing the dollar, getting people to pay their bills, paperwork, and climbing ladders and under buildings."
He applied and got a job as Assistant Building Official in Tuscaloosa. But he kept pushing out of that comfort zone, including serving on the Alabama Energy and Residential Code Board. He also was appointed by Alabama Lt. Gov. Kay Ivey in 2012 to serve on the Alabama Heating Air Conditioning and Refrigeration Board. In 2012, he was selected to serve ICC on the Building Officials Membership Council Board. He serves on the Council to help improve the standing of code professionals in the community.
He earned the 2011 ICC "Code Official of the Year" award, which the Alabama House and Senate recognized him for.
When not working, Boswell enjoys hunting, fishing, golf, college football, Little League baseball, gardening and traveling.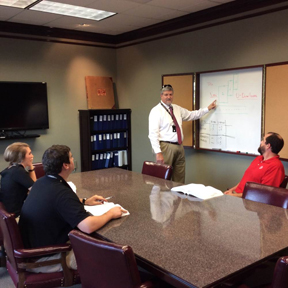 Now that he's on the ICC Board, Boswell said he wants to put into practice a longtime philosophy: simplify. He and some others from his region say there needs to be a renewed focus on the original mission of life safety and codes, perhaps even eliminating some and refining others. Although he is passionate about his beliefs, Boswell knows the benefit of sitting on a thought for a while until it's ready for reasonable debate. "I make my best decisions when I've had time to think a bit," he said.
Boswell said running for the board and winning was the next logical step for him after serving as an officer for ICC's Region IX. But leaving his post in Region IX also created an opportunity on that board to let someone new, with new ideas, step up as well. He remembers how important that is after all these years.
"If someone didn't give me the chances I've had," he said, "I wouldn't be the person I am. That's how you grow people."