Update on Colorado Wildfires
The International Code Council is coordinating with its federal, state, and local partners to help following last week's devastating Marshall Fire in Colorado. The Marshall Fire was catastrophic and fast-moving, consuming more than 6,000 acres, destroying nearly 1,000 predominantly residential dwellings, and damaging another 125 or more buildings in its wake. More than 30,000 residents were evacuated from their homes during the fire.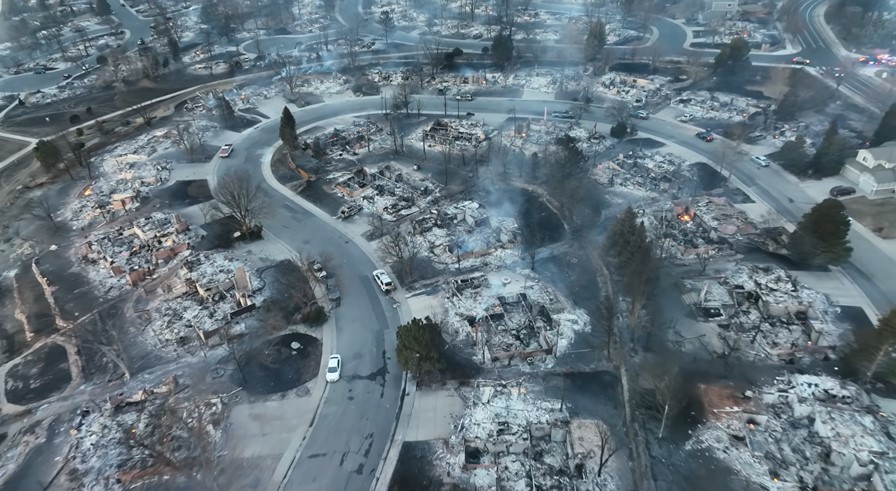 We extend our deepest sympathy to all those affected by this tragic event. We are committed to supporting our Colorado members and partners in their time of need, including the coordination of resources for post-disaster building safety assessments, supplemental staffing, or other needs as they might arise. Jurisdictions may request assistance here through the Disaster Response Alliance (DRA), a national database of skilled, trained and certified building safety professionals. Information on FEMA's post-disaster recovery resources for code officials, including post-disaster assistance for code enforcement, training, and conducting substantial damage inspections is available here. If you are in need of assistance, please reach out to us through your regional Government Relations representative or directly to Karl Fippinger, the Code Council's Vice President of Fire and Disaster Mitigation.
As Colorado communities look to rebuild in the wake of the Marshall Fire, using the latest codes and standards are essential and necessary investments in community resilience. The International Wildland-Urban Interface Code (IWUIC) focuses on the use of ignition-resistant building materials, screens to mitigate risk from embers, creating and maintaining a defensible space, and fire-service access to structures and water supplies. Collectively, the latest editions of the International Building Code (IBC), the International Residential Code (IRC), the International Fire Code (IFC), and the IWUIC offer disaster-resilient provisions for reducing risk to all hazards.
For more information, we invite you to review the Code Council's white paper, Wildland-Urban Interface Codes Support Community Resilience and encourage you to visit our Wildfire Information and Resources page.