Celebrating Women Building History: Tamara Hagerman
By: Catherine Vinson, Assessment Services Manager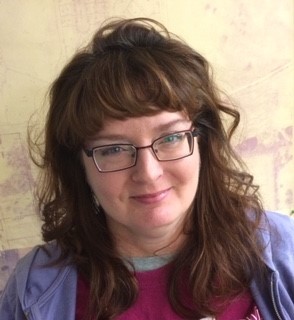 As a part of Women's history month, we've been contacting women in the industry to get their perspective. Recently, we asked Tamara Hagerman to give her perspective and how the building safety industry has changed in the 17 years she's been a part of it. Over the course of the conversation, Tamara kept coming back to two very interesting themes: the importance of building relationships and how we can continue to attract more women (and increase diversity in general) in our industry.
Attracting More Women and Building Diversity
One of the most notable changes Tamara has noticed is that more women are in the field now than 17 years ago. "It's about the environment changing, and it's not in the way you might expect. During the recession, it opened a lot of new avenues. Women could seek out different kinds of jobs without the same judgement level that may have been there before. Women were more comfortable than ever applying for positions that may have been traditionally held by men."
She's most excited to see this trend continue, with more women and beyond. "I am always pushing that we get out into high schools and community colleges. Sometimes these students think they know what they want to do, but it's often because they don't realize all the options available."
She wants the world to know that no matter who you are, there is a place for you in our industry. "Inspections aren't a male prerogative. Sometimes it feels like you gotta bonk a few heads together to get everyone to see that. Inspections are for everyone."
Building Relationships
It's easy to think of our industry as THINGS-oriented. Are things up to code? Are permits granted? Tamara, though, believes that for us to be successful, we have to build relationships with the public. Once you have their trust, they can call you in the future with questions. All this helps us be sure we're keeping the public safe. "It's about letting them know it's not about the money. They don't have to build a fence around the pool and file a permit because we're looking for money; we want to be sure their children are safe."
 Tamara mentioned that early on she built several key relationships that have helped get her to where she is today. Earlier this month Eirene told us about how important it was to seek out mentors, and Tamara confirmed that Eirene has been essential in helping navigate through her career. "I've certainly bounced more than a few ideas off her."
--
Give a shout out to women in code enforcement and how they they make an impact by using the using the hashtag #womenbuildinghistory  and tagging us on Twitter, Facebook, or LinkedIn.