ICC Government Relations
What We Do
The International Code Council's Government Relations department works in collaboration with chapters, members, and stakeholders to support the adoption and effective use of the International Code Council's codes, standards, products, and services.
Access the latest tools and information about Code Adoptions, including our Incorporation by Reference FAQs, here.
Check out our Federal Grants Program page to see how you can access FEMA's recently released BRIC funding (which includes an additional $137M in dedicated funding for code departments), as well as $400M in DOE assistance for energy code adoption.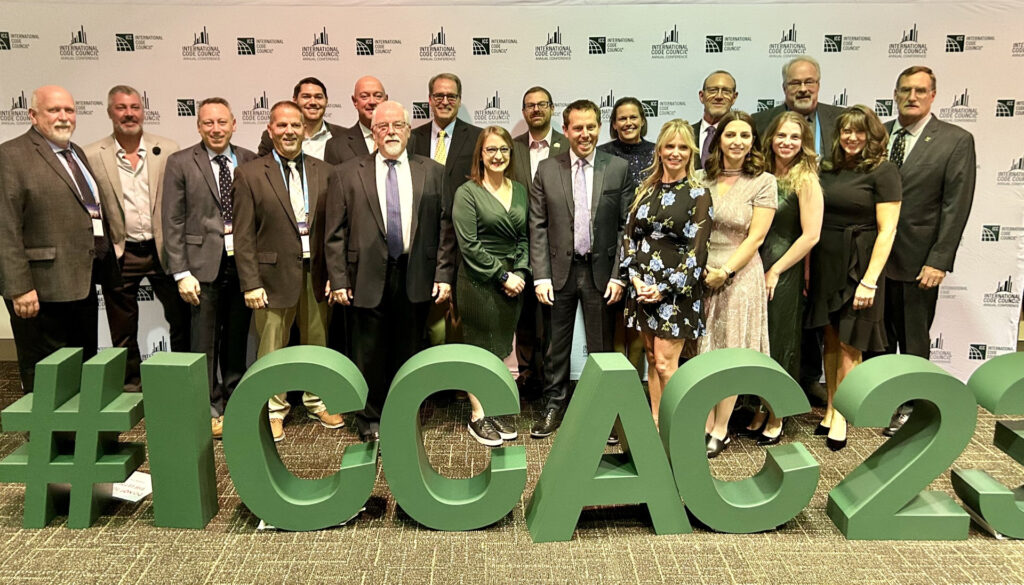 Meet the Team
The International Code Council's Government Relations team serves as a process, subject matter, and technical resource on the Code Council's products and services for state, local, tribal, and territorial (SLTT) governments and the federal government. The team assists with code adoptions and effective code implementation, as well as SLTT access to federal resources. Government Relations representatives are throughout the country to assist.
National Focus
---
State & Local Focus
Federal Grant Programs to Improve Building Safety,
Resilience and Sustainability
U.S. federal grant programs are available to assist state, local, tribal, and territorial (SLTT) governments in implementing solutions. These grants are either exclusively or significantly designated for building code related activities. The Government Relations team is ready to work with SLTT governments to access these funds. We've also established relationships with other industry leaders to provide a suite of solutions that can meet any jurisdiction's needs. Learn more about existing funding sources and get resources to help access funding.
Code Adoptions Database
The Code Adoptions Database provides information about code usage in the United States and Internationally. You can also easily search for code adoptions based on country, state, county, jurisdiction, township or zip-code.
Code Adoption Resources
The ICC Government Relations Team is here to provide information and support to assist you in your efforts to adopt and implement the I-Codes, ICC's standards, and the Code Council's services that support these efforts.
To find your government relations liaison Click Here. Below are links to our U.S. and International adoptions databases, sample adoption ordinances, and analyses and tool kits detailing the I-Codes safety, resilience, and sustainability benefits.
Code Adoption Information
I-Codes Mitigation and Sustainability Benefits
FEMA research has found that adopting the current I-Codes would save the U.S. $600B over the next four decades; while the National Institute of Building Science determined that adoption of the current I-Codes saves $11 for ever $1. Click Here for additional information on the I-Codes' resilience benefits.
The Department of Energy estimates that robust energy codes, like the IECC, can save owners and occupants $126B in avoided energy bills by 2040. Click Here for additional information on the I-Codes' sustainability benefits.
The Code Council is on the leading edge of safety, sustainability, and efficiency of plumbing, mechanical, fuel gas, and related systems. Click Here for additional information.
State and Local Activities
Join the Conversation
Learn more about the activities of the Code Council's Government Relations (GR) team! Check out the monthly news, Twitter, and LinkedIn for information on programs and services.