Earth Day 2020: Celebrating the 50th anniversary of environmental awareness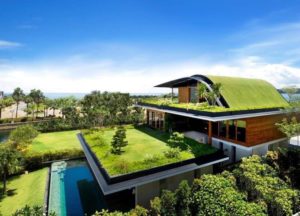 Celebrated annually around the world in more than 193 countries on April 22 to demonstrate support for environmental protection, Earth Day is a cohesive, coordinated and diverse movement that empowers individuals and communities to make an impact and drive change. This year marks the 50th anniversary of Earth Day, first celebrated in 1970.
The construction industry has historically been one of the largest culprits of energy depletion and carbon dioxide emissions, to the tune of globally accounting for about 36 percent and 39 percent, respectively. According to the U.S. Green Building Council, buildings consume about 40 percent of all energy in the U.S. every year, including the energy it takes to build. These numbers are unfortunate, but global dialogue has increased awareness and industry leaders such as the International Code Council have responded with action. Part of celebrating Earth Day includes reflecting on how we have committed to doing our part historically while seeking ways to continue to make a positive impact in the future. By promoting and implementing green building policies, sharing data-driven information, and promoting environmentally sustainable practices, we can all do our part to be conscious, responsible contributors within the construction industry.
Building as if every day is Earth Day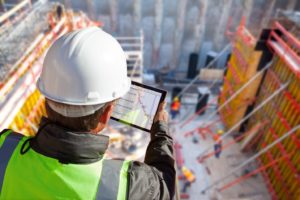 The building safety industry is on the cutting edge of technology, building science and innovation. From green construction to sustainability and resiliency, the International Code Council family of solutions is part of the technological transformation to make our buildings greener, safer and our industry more advanced.
The International Codes, developed by the Code Council, are the most widely used and adopted set of building safety codes in the world. For decades, our codes and standards have addressed sustainability and resilience by incorporating the latest innovations in science and technology, and we remain committed to working with member jurisdictions and industry partners to bring the right building products and practices to market, labeling new homes and structures as more efficient, and spreading the word about the need for wiser resource usage and building resilient structures. The International Green Construction Code (IgCC) is a part of the Code Council's suite of comprehensive, coordinated, contemporary and sustainable-focused model codes – including the International Building Code, International Energy Conservation Code, International Existing Building Code, and International Plumbing Code. Many jurisdictions in the U.S. and abroad incorporate the International Codes in their building design and compliance processes to construct safe, sustainable and affordable structures.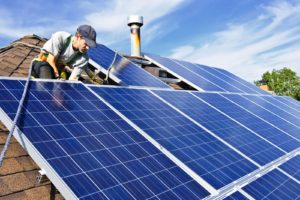 The 2018 IgCC provides the design and construction industry with a very effective way to deliver sustainable, resilient, high-performance buildings. Released by the U.S. Green Building Council, the International Code Council, ASHRAE and the Illuminating Engineering Society, the IgCC provides fundamental criteria for energy efficiency, resource conservation, water safety, land use, site development, indoor environmental quality and building performance and has wide applicability for incorporating resilient, high-performance green building strategies into building codes to improve the standards of living for people in communities across the globe.
"Building safety codes help our communities prepare for the future," said Code Council Chief Executive Officer Dominic Sims, CBO. "Taking into account the latest technologies and cost-effective strategies for dealing with resource scarcity, the IgCC helps cities, states and countries build stronger, smarter, sustainably and more resiliently."
The green code helps fulfill the mission to provide for the health, life and safety of the built environment; to increase economic and resource efficiency of buildings; to reduce effects of climate change through more resilient buildings, communities, and cities; and to provide for the best buildings of today without compromising the needs of future generations.
Sustainability, resiliency and innovation
Building codes are essential for providing a strong, sustainable and resilient built environment, and regularly updated codes can ensure that communities are protected in the face of disasters. Building Safety Month — an international campaign celebrated in May to raise awareness about building safety — this year celebrates "Safer Buildings, Safer Communities, Safer World" with the third week focusing on "Resiliency. Sustainability. Innovation."
Green building and sustainable construction strategies reinforce the societal health, life and safety benefits that building codes offer, providing resilience to natural disasters, a changing climate, resource consumption and management, and service interruptions due to unforeseen events. These tools can also aid occupant comfort and health, save money and preserve resources during the design, construction and operation of buildings. Many homeowners, businesses and building professionals have voluntarily sought to incorporate green and sustainable building strategies into their projects, and a number of systems have been developed to guide green building practices. The Code Council offers numerous information and resources on building green and sustainability for resilient buildings.
The future of green building
Sustainability and green building are driving the market. Green building activity is expected to rise on a global scale into 2021, and 47 percent of construction professionals believe that most of the projects they build within the next three years will be green. In other words, green building practices will become the norm, rather than the exception. Green building was also one niche that carried the construction industry through the depths of the last U.S. economic recession from 2007 to 2009. It did not slow down as the economy recovered. According to a report, home buyers consider green and sustainable construction to be "very important."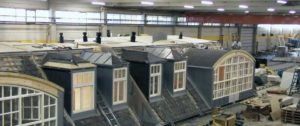 The kinds of shelters we live, work and play in have a major impact on our environment. As the global population grows, we'll need more hospitals, schools, homes, and commercial and government centers. The building industry is also facing multiple challenges, including workforce availability, housing affordability, job site safety, building quality and sustainability. The expanded use of off-site construction (often called modular or prefabrication) is one approach to address these challenges — the need for buildings while respecting natural resources and keeping a watchful eye on the future.
Originally designed to be temporary money-savers, today's modular commercial and residential structures are being designed and built to be more functional, reusable and greener than ever before. Building materials can be stored indoors, resulting in less resource loss through weather conditions, vandalism and theft. Construction takes place in a factory setting so weather cannot harm the structure while it's being built. Modular buildings can be moved to a new location, making entire buildings reusable. Also, adhering to the same strong building codes as traditional buildings, modular schools and commercial properties can be re-purposed for generations. Add in the energy savings associated with daily deliveries at traditional stick-build sites, and the green impact of prefabrication grows — waste of limited resources can be reduced up to 90 percent compared to standard on-site construction, resulting in less waste in landfills.
Off-site construction presents solutions for many of today's on-site construction challenges, and the Code Council has joined the off-site construction revolution. The Off-Site and Modular Construction Committee (IS OSMC) — made up of representatives from several different interest categories to develop consensus documents for eventual submittal to the American National Standards Institute as American National Standards — was appointed by the Code Council Board of Directors in July 2019 and has begun work on the development of two new standards to address the challenges currently faced by the modular construction industry. Read more on the Code Council's multiple solutions to support the safe and efficient use of off-site construction.
Code Council in the LEED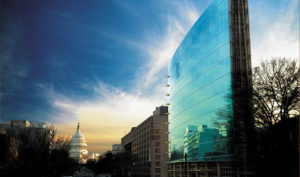 In so many ways, we operate daily with the environment in mind, doing our part to reduce our carbon footprint and promote sustainability. The Code Council is proud to have it's Governmental Affairs Office located in a LEED Platinum building. LEED stands for Leadership in Energy and Environmental Design. It is a program run by the U.S. Green Building Council that provides certification for buildings that have a reduced environmental impact. A structure can earn a designation of LEED Platinum, Gold, Silver or Certified depending on how environmentally friendly the design is. The National Association of Realtors (NAR) building in Washington D.C., is officially designated LEED Platinum — the highest designation by the U.S. Green Building Council and the first privately owned project to earn LEED certification in the nation's capital — and recognizes the exceptional contributions of this property in relation to sustainable office buildings.
Sheathed in curved planes of a high-performance coated glass, the building skin reflects changing conditions of sun and clouds, summer and winter. A double-glazed curtainwall utilizes Viracon Radiant Low-E (VRE) Insulating Glass, which contains a coating that minimizes the transfer of heat through radiation and provides an improved shading coefficient. Architectural shading is provided by a brise-soleil on the south elevation. Other sustainable features include use of more than 50 percent of materials with recycled contents; a 30-percent improvement over ASHRAE 90.1-1999 high-efficiency performance standards; a 30-percent reduction in the use of potable water; and a rainfall collection system on the low albedo roof, which is directed to an 8,500-gallon cistern in the garage of the building.
Continuing to make a positive impact
As the preeminent association dedicated to developing model codes and standards used worldwide to construct safe, sustainable, affordable and resilient structures, the Code Council uses everything in its family of solutions — including product evaluation, accreditation, certification, codification and training — to positively impact the environment. It is crucial, more than ever, to continue to be a leader in the green building movement and responsible contributors within the building safety industry. It this spirit, the Code Council celebrates this milestone Earth Day with hope for an environmentally conscious, sustainable and resilient future.