ALSC reports more non-ALS lumber grade marks appearing in Missouri and New Hampshire

In June, the International Code Council learned of lumber located in a port in the State of New York with a stamp by an organization not accredited by the American Lumber Standard Committee (ALSC) agency. The inclusion of the "No. 2" on the stamp may have given code officials, building inspectors, contractors and others the incorrect impression that the lumber had design properties attributable to lumber graded No. 2 under the ALSC system.
Prior to June, non-ALS grade marks were discovered on lumber in Texas, Georgia, Massachusetts and North Carolina. Now, the ALSC alerted its members and industry that a similar grade stamp was recently observed in Missouri and New Hampshire. The stamp does not come from any ALSC-accredited inspection agency, there are no ALS-approved design values that are attributable to lumber bearing this stamp and it should not be represented as a structural lumber product under the ALSC system.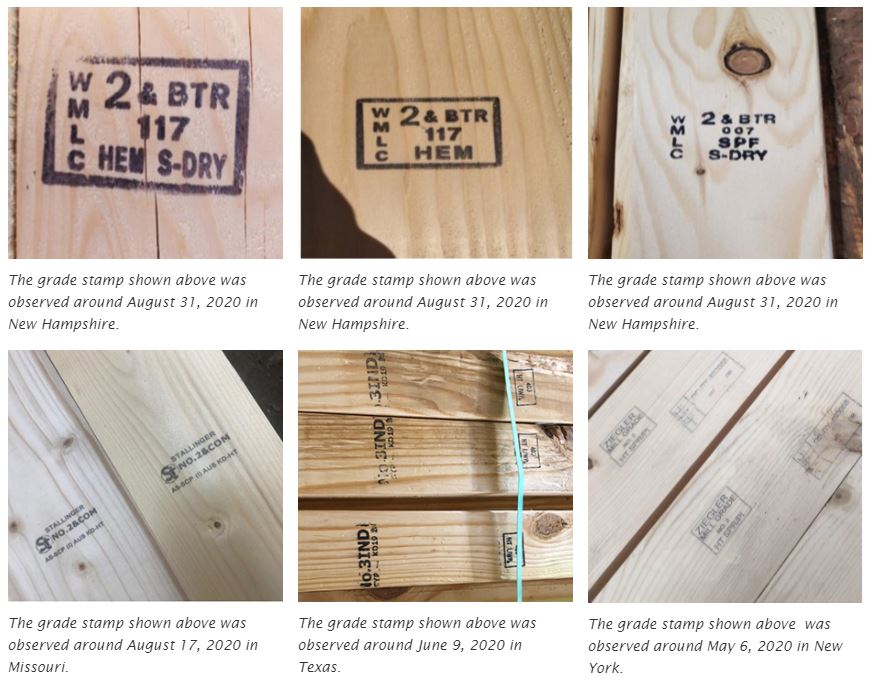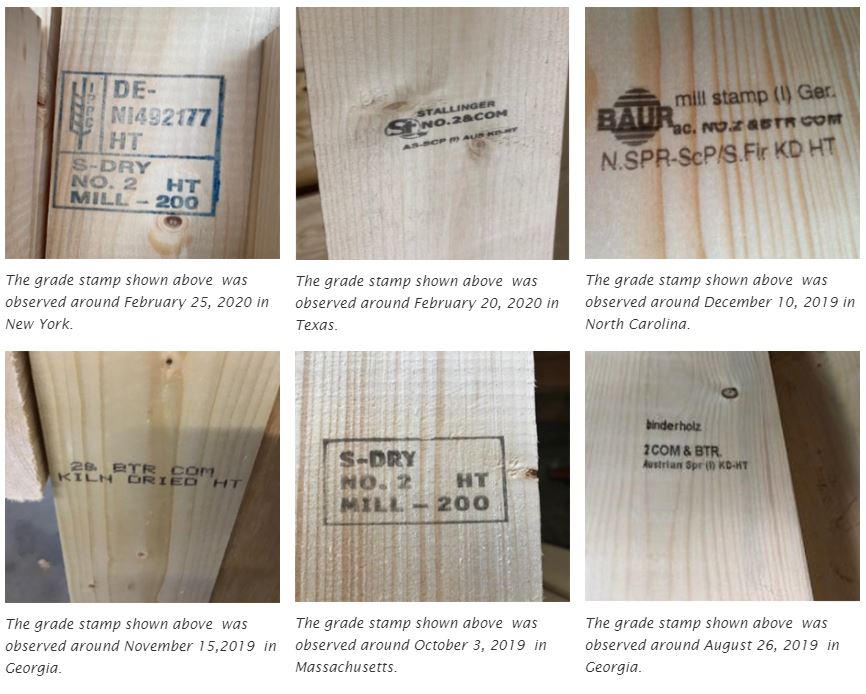 Integrity and trust are core values of the Code Council and its family of solutions and we are working to inform construction professionals so that they can avoid incorrect impressions that could result from the non-ALS grade stamps on lumber. The ICC Evaluation Service (ICC-ES), a part of the Code Council's family of solutions, understands the importance of approved labeling of building products, including fire-retardant-treated wood, preservative-treated wood and cross-laminated timber used in tall wood buildings. Widely recognized for its thorough technical evaluations, the company's ICC-ES marks provide evidence that a product has gone through a rigorous technical evaluation by expert staff, ensuring compliance to the latest applicable codes and standards. The ICC-ES marks are the most widely accepted and recognized in North America and other regions around the world, and the preferred choice by code officials and government regulators – allowing them to instantly approve products for installation with confidence.
For example, the treated wood industry adopted stock labeling for ease in identifying preservative-treated sawn wood lumber products that are in compliance with the International Building and Residential Codes. The end tags have easily identifiable markings for both American Wood Protection Association (AWPA) Standard U1 and ICC-ES preservative-treated wood products. The AWPA Standard U1 product includes the checkmark symbol and the mark of the ALSC-accredited inspection agency.
"ICC-ES provides a complete comprehensive program for our clients," said ICC-ES President Shahin Moinian. "On the job site, code officials trust and rely on ICC-ES listings because they allow approval of building products with confidence. Specifiers also look for the ICC-ES mark to ensure products meet consensus standards within the codes."
For more information or questions on the non-ALS lumber grade marks, please contact Code Council Chief Structural Engineer Lawrence C. Novak.