Code Council announces the new Credential of Learning Achievement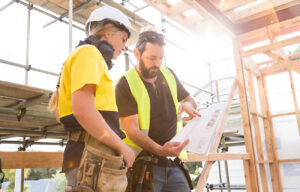 On March 3, 2021, the International Code Council launched the Credential of Learning Achievement (CLA) Program. A CLA goes beyond traditional training in its measurement of comprehension on the subject matter. The CLA differs from Code Council certifications and education because there are the required components of training/education and assessment on a specific subject matter, it is a different method of obtaining a valuable Code Council credential based on training and testing.
The program was launched with three CLA options in the areas of disaster response, firestopping, and swimming pools and spas. Training is led by Code Council industry expert instructors. The assessment will be taken through the Code Council's secured Proctored Remote Online Testing Option (PRONTO) platform. PRONTO offers the convenience of completing the assessment where and when is best for the test taker as well as expediency of results.
"We are pleased to offer a program to recognize individuals who are willing to go the extra mile in training and career advancement," said Code Council Executive Vice President Mark Johnson. "The CLA program meets a need to award participants with a credential in a specialty area of study through training and measurement of knowledge."
Upon completion of the program, the individual will be awarded a wall certificate that they can access online as well as the new Code Council digital badge to showcase the credibility and proof of accomplishment in a digitally shareable format. The CLA is valid for three years, in which the participant can renew by earning 0.3 Continuing Education Units in the respective subject matter through the Code Council or ICC Preferred Provider training
Learn more about this new program and the requirements for each area of specialty.