Code Council participates in "Affordable Housing Across America Bus Tour"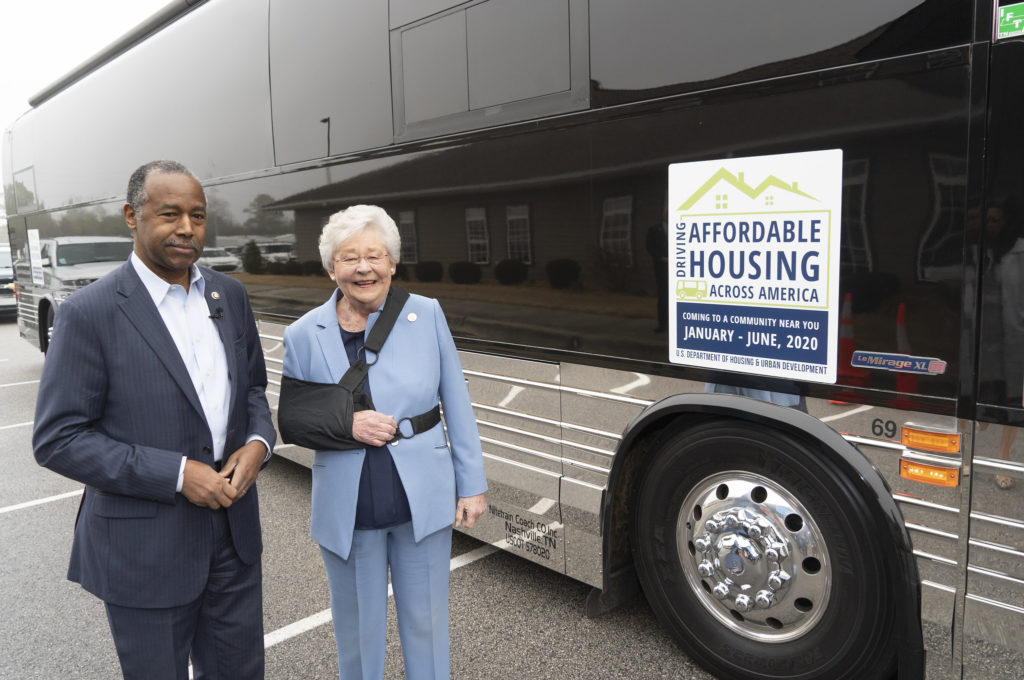 United States Department of Housing and Urban Development (HUD) Secretary Ben Carson, chair of the White House Council on Eliminating Regulatory Barriers to Affordable Housing, has embarked on a nationwide bus tour focused on removing barriers to affordable housing stock. The Driving Affordable Housing Across America Bus Tour is directly engaging communities across the country about their experiences with barriers to affordable housing and on finding ways to increase housing supply so more Americans have access to affordable housing. Secretary Carson's listening tour kicked off in Louisville, Ky., on Jan. 29, 2020, and made stops in various communities for events and discussions on affordable housing needs.
"It's important that we get out into local communities and hear directly from our fellow citizens who are grappling with rising housing prices and learn more about best practices to address them," said Secretary Carson. "Families, businesses, nonprofits and community leaders all have concerns about the rising cost of housing and this bus tour is an opportunity to bring everyone to discuss how we can fix the problem."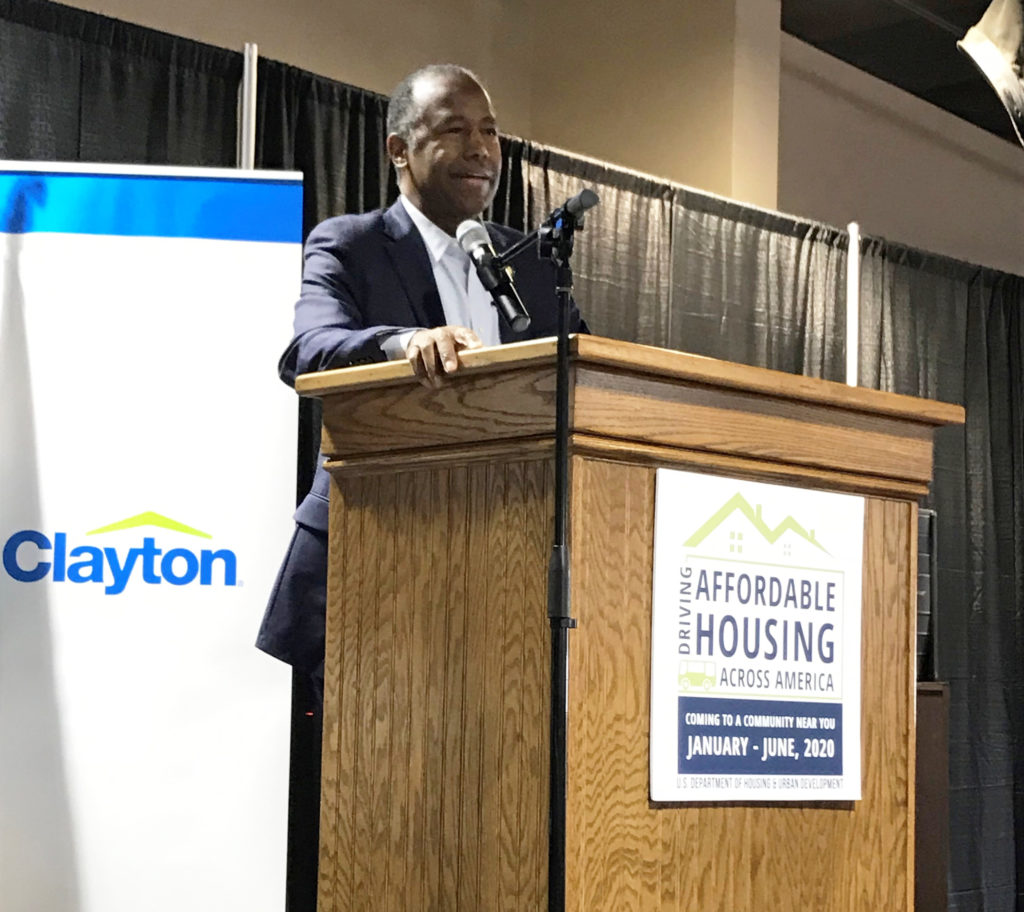 Attorney Joy Beth Smith in the Code Council's Eastern Regional Office, located in Birmingham, Ala., joined the tour on Jan. 30, 2020, for its stop in Russellville, Ala., to visit Clayton Homes for an informative discussion on the new building technologies and materials used in manufactured housing today. During the visit, Secretary Carson announced a final rule on formaldehyde emissions for manufactured homes, and a proposed rule to revise the federal Manufactured Home Construction and Safety Standards to address the installation of carbon monoxide alarms or detectors, multi-story housing, and structures attached at the site, including garages and carports. Manufactured housing provides nearly 10 percent of the total single-family housing stock, giving more than 22 million Americans a place to call home.
The bus tour is a part of the work Secretary Carson is undertaking as the chair of the White House Council on Eliminating Regulatory Barriers to Affordable Housing established in June 2019. The Council's eight federal member agencies are engaging with governments at all levels — state, local and tribal — and private-sector and non-profit stakeholders on ways to increase our country's housing supply so more Americans have access to affordable housing.
The International Code Council joined an additional 35 organizations representing state/local, housing, emergency response, business, insurance, engineering and resilience interests in responding to HUD's request for information on housing affordability. The joint comments made the following points:
Modern model codes promote affordability through reduced utility bills, insurance rates and disaster recovery costs;
Every available study shows that building codes have no appreciable negative implications for affordable housing;
Greater adoption of modern model codes can reduce construction costs through regulatory consistency while complementing existing Trump Administration efforts (at HUD, the Federal Emergency Management Agency and the U.S. Department of Energy) to encourage current, well-enforced codes; and
Efforts to streamline or expedite permitting should be tied to resources for adequate staffing and training to ensure community safety, insurance rates and utility bills are not negatively impacted.
Previous tour stops in the Southeast included Louisville, Ky., and Nashville, Tenn., on Jan. 29, 2020, and Russellville, Ala., on Jan. 30, 2020. Upcoming bus tour stops in the Midwest and the West Coast are scheduled for this month. The tour will run through June 2020.