Global innovation in building safety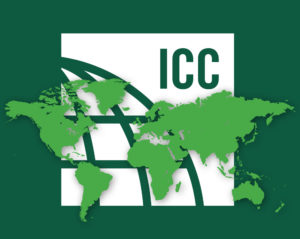 Presented by the ICC Family of Companies, the 2018 Global Connections Day will be held from 9:00 a.m. to 4:30 p.m. Eastern on Wednesday, Oct. 24, 2018, in conjunction with the International Code Council's Annual Conference in Richmond, Va. The topic of Global Connections Day this year is Innovation in the World of Building Safety, which will be addressed focusing on two separate sessions: Innovative Methods and Materials in Building Design and Construction and Innovative Approaches to the Building Regulatory Process.
This year's event will feature a keynote address by ASTM International President Katharine E. Morgan; a panel on Innovation in the Construction Industry: Codes, Standards and Enforcement Barriers and Challenges in Mexico; and the Global Luncheon where the ICC-ASTM-Gulf Cooperation Council Market Development Cooperator Program will be introduced by Senior International Trade Specialist Brian Ledgerwood of the United States Department of Commerce — International Trade Administration.
Presenters from different parts of the world will be addressing innovation in building safety from a variety of approaches; from sustainability regulations to new technologies in post-earthquake building damage assessment, including:
Post-Earthquake Building Damage Assessment and New Technologies in Japan | Hiroki Sunohara, Professor, National Graduate Institute for Policy Studies, Japan
Developing State Regulations Not Available in An International Model Code | Mia Marvelli, Executive Director, California Building Standards Commission
Efficient and Effective Building Regulatory Systems to Support Resilient Cities in Low- and Middle-Income Countries | Thomas Moullier, Senior Urban Specialist — Social, Urban, Rural & Resilience, The World Bank
Countermeasures for Earthquake Disaster & Local Government Efforts — Linkage among Industry, Government & Academia: Japan Study | Ichiro Sato, Assistant Director, Building Regulation Division, Housing Office, Department of Construction, Aichi Prefectural Government
New High-Performance Fire-Resistance Coating Applications | Chris Birchfield, Global Fireproof Solutions, Inc.
The ICC Global Award — established in 2012 to recognize distinguished service to the International Code Council's global mission and vision — which is given by the ICC Global Membership Council to individuals or organizations with outstanding performance in promoting building safety in the world and supporting ICC to carry out its global mission will also be awarded during Global Connections Day.
The Global Connections Day event is free to attend, even if you're not attending the Annual Conference. Please join us and share your experiences, and network with building regulators and industry from other parts of the world in this yearly event. View the draft agenda for more details. Click here to register.