ICC-ES and NTA support virtual inspections during COVID-19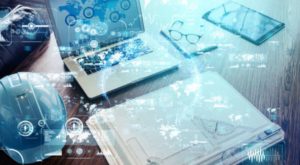 The ICC Evaluation Service (ICC-ES) is committed to providing extraordinary service, every time — especially during the current global novel coronavirus (COVID-19) pandemic. ICC-ES has been providing conformity assessment services to global manufacturers who make products for the built environment. One of the most critical parts of conformity assessment is the surveillance inspection of the manufacturing plants. This is to ensure that products continue to comply with requirements of applicable codes, standards or criteria. As a result of the global pandemic and the lockdowns, this very important element could have been jeopardized.
ICC-ES has arrived at a solution for the inspection agencies to conduct such inspections through virtual means. The concept of virtual inspection has been around for a while and ICC-ES has been reviewing the concept for some time to implement in special circumstances. Now that these circumstances are upon us, ICC-ES has implemented this process as a measure to support its clients and move the business forward. Agencies are using applications such as Zoom, FaceTime, Microsoft Teams and GoTo Meeting to conduct inspections in the interim.
Virtual inspections have already commenced by some of the agencies, and others are gearing up for them. This customer-centric solution has already resulted in many positive responses. Clients are overwhelmingly in agreement with the virtual inspections and have expressed strong gratitude.
ICC NTA, which is a sister subsidiary of ICC-ES, is conducting virtual inspections effective immediately. Their robust inspection system allows the inspectors to conduct virtual inspections without much interruption to the clients' workflow and with the level of rigor and detail that is required by ICC-ES.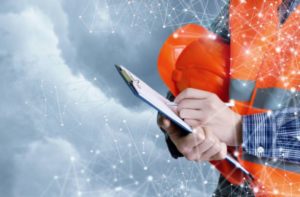 To help ensure building product manufacturers continue with their quality assurance qualifying or surveillance audit, ICC NTA and ICC-ES have implemented a virtual remote audit process to support their clients during this temporary situation. With the implementation of the remote audits, it has been found this process can be executed very similarly to an onsite audit. During an onsite audit, the process can be broken down into several key steps, which include an opening meeting, quality and documentation review, manufacturing and implementation review, traceability study, and a final closing meeting to review all findings.
ICC NTA's remote process follows a similar format. All of the initial steps are completed upfront by contacting the manufacturer to request documentation for initial review, which may include copies of the quality manual, receiving, inspection and final testing records, calibrated equipment, and photos of relevant information or parts of the process for review. Once the review is completed, a date is set for a virtual walkthrough of the manufacturing facility to verify all the information provided.
The advantages of the virtual remote audit process include speed to market. While clients in the process or applying for ICC-ES or ICC NTA reports may be affected by the current pandemic, their reports will not be. "ICC NTA will continue by reviewing the implementation of the quality systems and help prevent delays in bringing products to market. In some cases, office staff for the manufacturing locations are also working remotely, but the plant is still in production. We can work with these clients and their quality staff at the plant to witness production and complete a traceability study during the virtual audit. Finally, keeping employees safe is critical. ICC NTA is working hard to ensure all requirements are met at the same time, helping both our clients and our staff working through this time of crisis," said David A. Tompos, president and chief executive officer.
The details of virtual inspection can vary from agency to agency. However, they all fit in within the ICC Evaluation Service procedures and allow ICC-ES to ascertain continuous compliance of the products. During this unusual global circumstance, ICC-ES and ICC NTA are doing their utmost to assure the integrity of their conformity assessment.