ICC helps judge top craft trainees and apprentices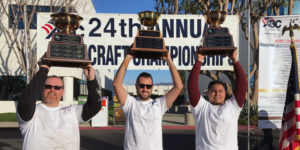 The ABC Craft Championships demonstrates the staunch commitment of trainees and apprentices to the career path the construction industry offers
The Associated Builders and Contractors (ABC) held its 24th annual ABC SoCal Craft Championships Competition on Jan. 20, 2018, in Anaheim, Calif., where craft trainees and apprentices competed for top honors in their chosen craft: residential/industrial electrical and plumbing. The Craft Championships allows competitors to demonstrate their superior skills, training and work practices.
The first place winners will move on to the National competition, which will be held March 18–22, 2018, in Long Beach, Calif.
Ian Barrett — Plumbing
Andrew Lopez — Industrial Electrical
Paul Pescador — Residential Electrical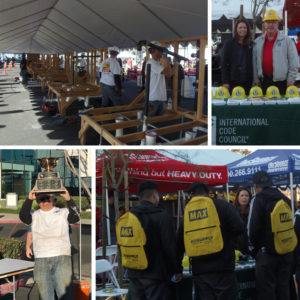 International Code Council PMG Resources Director Charles "Lee" Clifton and ICC Government Relations Regional Manager Susan M. Dowty both attended the event. Dowty managed the Code Council booth while Clifton participated as one of the four judges for the plumbing competition. Clifton also participated in last year's national competition in Fort Lauderdale, Fla., as a judge for the plumbing and pipefitting craft competitions.
The National Craft Championships are a part of ABC's effort to raise the profile of careers in construction and highlight the $1.1 billion that ABC member companies spend annually on workforce development. Last year's field of national competitors featured nearly 170 craft professionals from 28 states competing for top honors in 13 competitions across 11 crafts.
The national competition was developed in 1987 to help celebrate and recognize craft training in construction careers. Each year, the competition draws some of the nation's most talented craft professionals and highlights the important role that craft skilled trades training plays in the construction industry. The National Craft Championships Committee, which is composed of leading merit shop construction firms, plans all year for the two-day competition.