National Pet Fire Safety Day helps protect pets from home fires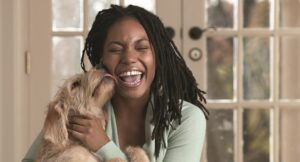 Pets are not just animals, they're members of the family, and it's important to protect them in the event of a home emergency. Just like kids, pets can turn average things around the home into fire hazards. The National Fire Protection Association estimates that nearly 1,000 home fires each year are accidentally started by the homeowners' pets.
To help reduce the estimated 500,000 pets affected by home fires each year, National Pet Fire Safety Day — a nationwide awareness campaign celebrated annually on July 15 — educates pet owners about potential risks when pets are left home alone and provides them with proven prevention measures to ensure their safety.
One of the hallmarks of responsible pet ownership is keeping pets safe and planning for unexpected emergencies, including house fires. Pet proofing the home, developing pet-friendly escape routes and alerting rescuers of your pet's presence is the best way to keep your furry family member from harm. Below are some helpful prevention, escape and rescue tips for pet owners.
Extinguish open flames. Pets are generally curious and will investigate cooking appliances, candles or even a fire in your fireplace. Ensure your pet is not left unattended around an open flame and make sure to thoroughly extinguish any open flame before leaving your home.
Clear the stove. Even the best-trained dog can be lured in by the wonderful smells of leftover food or empty food containers on the stove. It's good to always leave the stove clear when you're not using it and remove the stove knobs or use range top burner covers for when you're not around.
Choose a safe bowl. Add a glass water bowl to a wooden deck and super-hot summer sun and you get a magnifying glass and a potential fire. If your pets live outside, be sure to use ceramic or stainless steel bowls.
Pet-proof the home. Take a walk around your home and look for areas where pets might start fires inadvertently, such as loose wires and other potential hazards.
Secure young pets. Especially with young puppies, keep them confined away from potential fire-starting hazards when you are away from home.
Keep pets near entrances. When leaving pets home alone, keep them in areas or rooms near entrances where firefighters can easily find them.
Practice escape routes with pets. Keep collars and leashes at the ready in case you have to evacuate quickly with your pet or firefighters need to rescue your pet.
Minimize smoke alarm reactions. Dogs may become unsettled or anxious when a smoke alarm sounds, running and hiding rather than heading toward the door. If your pet shows signs of agitation when you test the alarm, enlist assistance from professional trainers to help your pet learn how to properly respond.
Keep alarms current. Smoke and carbon monoxide alarms must be replaced after 10 years. In addition to testing alarms once each week, check the manufacture date on your smoke and carbon monoxide alarms to make sure they're current. If they're older than 10 years of age, it's time to replace them.
Use window cling alerts. In an emergency, first responders need to be able to quickly assess the number of pets in a home. Consider attaching a non-adhesive decal to a window near your front door to let rescuers know how many animals are inside. This critical information saves rescuers time when locating your pets. You can obtain a free window cling by going to www.adt.com/pets.
Plan ahead for emergency care. If the unthinkable happens, make sure your pets will be cared for. Save contact information for your veterinarian in a place where you and other family members can easily access it, such as your phone contacts list or a cloud-based shared file. Research local boarding options, hotels that allow pets and friends or family members who might take in your pet temporarily. Also be sure your pet's microchip information is current in case you become separated in an emergency.
Account for pets in evacuation plans. Pets should always be included in a family's evacuation plan. Always involve your pets and stay aware of their typical hiding spots or safe places where they often nap, in case you must evacuate quickly. Be sure to practice your evacuation plan periodically. Also assign a family member to be responsible for each pet's escape. Keep an emergency kit with food, medication, a leash and collars near the exit.
It's important for families to stay ahead of the curve and be prepared in the event of a fire. Have quarterly refresher conversations with the whole family on how to keep your home and whole family (including pets) safe. Don't wait until it's too late.