PRONTO equips San Antonio employees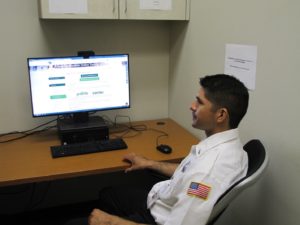 The Development Services Department (DSD) of the city of San Antonio, Texas, is one of the first in the nation to implement PRONTO@work as an additional option for achieving certification. Made available through the International Code Council in the fall of 2017, PRONTO@work recognizes organizations that establish a dedicated ICC PRONTO testing area on-site. By creating a space where employees can complete their proctored remote online test, organizations demonstrate their commitment to building safety and their employees' professional development.
"The availability of PRONTO fits with one of our city's core values — innovation. With this technology, we anticipate more staff will be able to take their certification exams," said DSD Director Michael Shannon, P.E., CBO. "As a department, we strongly encourage our employees to obtain ICC certifications in various areas to make our building and code enforcement team better equipped to handle the construction, inspection and maintenance of code-compliant structures."
The San Antonio DSD moved quickly to test this new examination method with much success. By early 2018, the DSD set up the needed computer, web cam and microphone equipment in a testing room, and approximately 50 employees have used PRONTO@work to take nearly 50 exams. The DSD employees quickly experienced the advantages of the technology and feedback has been extremely positive.
"I did not have to worry about scheduling around the test center calendar; it was at my convenience. The steps for logging in were simple and direct. I plan to take the rest of my ICC exams through PRONTO." – Jenny Ramirez, code enforcement manager
"Having the ability to pay for a test and then take it online whenever I am ready is really convenient. Once connected to a proctor, the process for taking the exam is simple. I will continue to use the online exams to obtain additional certifications." – Raul Guevara, commercial building inspector
"My experience with PRONTO@work has been a positive one. Scheduling the room is quick and easy, and the location is very convenient. Personally, having a room to myself to perform the test is more relaxing than attending a testing site." – Florence Diaz, plans examiner supervisor
"Taking the online exam in a familiar work environment made it comfortable and I would recommend the use of PRONTO@work compared to traveling to a testing center." – Milton (Mike) Morales, senior plumbing inspector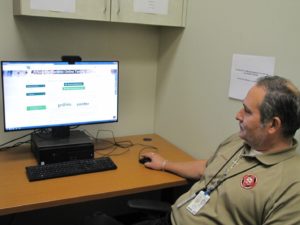 On July 1 of this year, the DSD increased the number of positions eligible for incentive pay and certification pay. It is expected that the availability of PRONTO@work will greatly incentivize more staff to gain additional certifications.
Click here for more resources and information on how to add convenient PRONTO testing to your workplace.