Rhode Island native Pete Gaynor named FEMA administrator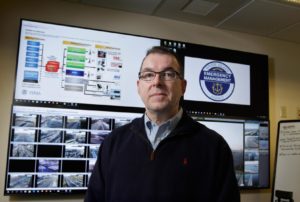 The United States Senate voted to officially confirm Peter T. Gaynor to lead the Federal Emergency Management Agency (FEMA) as its administrator on Jan. 14, 2020 in an 81–8 vote. Gaynor has served as FEMA's acting administrator since March 9, 2019, and prior to that, as the agency's deputy administrator.
Gaynor has more than 11 years of experience in emergency management. Before joining FEMA, Gaynor served as the appointed director of Rhode Island's Emergency Management Agency (RIEMA) in 2015. During his tenure in Rhode Island, Gaynor advised the governor on emergency management policy and served as the principal liaison between FEMA and local emergency management offices throughout the state. During that time, RIEMA responded to numerous small and large disasters, including one presidentially declared disaster and at least seven pre-existing active federal disasters. Gaynor oversaw response and recovery efforts to blizzards, floods, tropical storms and public health emergencies. He also coordinated evacuations, mass care, special events and school safety. In January 2018, under Gaynor's direction, Rhode Island was the first state-designated as StormReady by the National Weather Service.
Additionally, he served as a Commissioner and a member for the Program Review Committee for the Emergency Management Accreditation Program, which fosters excellence and accountability in emergency management and homeland security programs across the nation.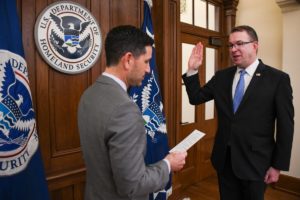 Gaynor also has an extensive military background. Prior to his experience as an emergency manager, Gaynor served for 26 years as an enlisted Marine and Infantry Officer in the United States Marine Corps. During his tenure in the Marines, he was assigned as the executive officer responsible for the security of Presidential Retreat, Camp David; assigned as the Head of Plans, Policy & Operations at the Headquarters Marine Corps during the September 11, 2001, attacks; and deployed in support of Iraqi Freedom with the 1st Marine Expeditionary Force where he coordinated combat operations in the Al-Anbar Province of Iraq for Multi-National and Marine forces.
Gaynor received a bachelor's degree in history from Rhode Island College and a master's degree in national security and strategic studies from the Naval War College in Newport, R.I. He is also a graduate of the Center for Homeland Defense and Security's Executive Leaders Program.
The confirmation of Gaynor comes at a critical time. With his vision for a strong and interconnected emergency management framework, which is essential to effective disaster mitigation, the Code Council is grateful to have him leading FEMA. As efforts that are foremost in the work of our association, the Code Council will continue to advocate for FEMA's focus on pre-disaster mitigation, training and its work towards establishing resilient communities nationwide.
The Code Council congratulates Gaynor in his new appointment and looks forward to continuing its work with FEMA, our members and our partners to aid in efforts to improve building safety and resilience.
To learn more about Peter Gaynor, click here.