17 Black architects who shaped U.S. architecture and construction
The International Code Council celebrates the Black architects whose contributions to the built environment have made a historic and indelible impact.
Originating in the United States, Black History Month, also known as African American History Month, is a time we have reserved on our American calendar to share the ever-expanding story of the African American experience, from slavery to emancipation and forward. It is a month that hopes to open even wider the eyes of every American and the world to the harsh truths and celebratory triumphs that emerged. Equally as important and perhaps even more so, it is a time for high celebration and recognition for the many achievements in every field and profession made by African Americans in this country.
One of the richest legacies of the descendants of slavery has been in the field of construction — from building the pyramids of Egypt to raising the cities of New York, Philadelphia, Baltimore and Washington, D.C. From its inception, African Americans have participated in the construction profession. During times of slavery, America relied heavily on the crafts learned by Blacks who passed their knowledge and skills of the trade from generation to generation.
As a group, the International Code Council's desire is to go beyond stories of racism, to shine the light of significant contribution on the African American architect. To present and bring to center stage, Black achievements and accomplishments in the architectural arena. We hope to show how and why the African Americans' groundbreaking success paved the way for the emergence of design and construction industries, thanks to those who recognized talent and vision and placed these characteristics before physical and cultural differences.
Here, we celebrate 17 historic Black men and women, whose contributions to our country's built environment (from schools and places of worship to residences, civic buildings, libraries and museums) have made a historic and indelible impact on the architecture profession, and on American culture at large. Further, these noted individuals brought unique perspectives to the design world that left their mark on this country and is evident in the various architectural genres.
Robert Robinson Taylor (1868–1942)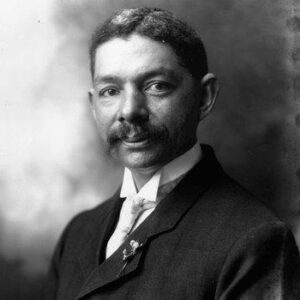 Robert Robinson Taylor is arguably heralded as one of the most influential African American architects of the 20th century. As the first accredited Black architect in the U.S., Taylor's compiled contributions are significant. His story began at the Massachusetts Institute of Technology (MIT) in Cambridge, Massachusetts, where he was the first Black student accepted at the all-white, prestigious, academic school of higher learning. At MIT he studied architecture and upon graduating in 1892, received his bachelor's degree in architecture. He was recruited to Alabama's Tuskegee Institute by its founder and president Booker T. Washington. In the position of instructor in architecture, he worked to plan the construction of new buildings on the Tuskegee campus. In tandem with these ongoing projects, he worked closely with the institute's architectural and engineering programs. Throughout his tenure on the Tuskegee campus, Taylor designed and oversaw the construction of 45 buildings, including Booker T. Washington's family home. Taylor's career wasn't confined to Tuskegee alone. Outside of his architectural accomplishments at the university, his interests, skills and talent led him to the design and creation of three colonial-style Carnegie Libraries for other Black colleges in Alabama, North Carolina and Texas.
Wallace Augustus Rayfield (1874–1941)
Born in Macon, Georgia, and following in the footstep of his predecessor, Robert Robinson Taylor, Wallace Rayfield became the second formally trained practicing Black architect in the U.S. After graduating from Columbia University in New York in 1899, Rayfield was also recruited by Booker T. Washington, to teach at Alabama's Tuskegee Institute. Alongside the teaching position he held at the institute, Rayfield opened his own practice where he sold mail-order plans across the country. In 1908, his interest shifted to the exploration of a deeper focus on structural designs and thusly, moved to Birmingham, Alabama, to start his private practice. Although his aesthetic thumbprint is on many structures, he is most noted for his design of the 16th Street Baptist Church, where in 1963, four young Black girls were killed in an explosion perpetrated by white supremacists. The church serves as the centerpiece of the city's African American community.
William Sidney Pittman (1875–1958)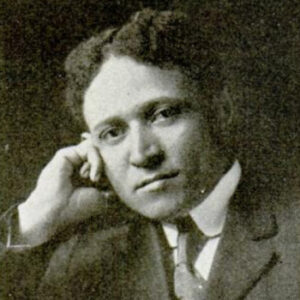 Before he was born, William Sidney Pittman's mother was a former slave and laundress in Montgomery, Alabama. Pittman studied architectural drawing at the Tuskegee Institute. A scholarship sent him to the all-white Drexel Institute in Philadelphia, Pennsylvania, where he completed an architectural degree. Subsequently, he returned to the Tuskegee Institute to teach and design buildings for a campus expansion project, which included Rockefeller Hall and the Carnegie Library. Seeking greater professional advancement, Pittman moved to Washington, D.C., where he established his own practice and designed many of the city's prominent buildings. With an established practice in architectural design under his belt, Pittman took it upon himself to wed none other than the daughter of his mentor, Booker T. Washington. To his credit and in memoriam, some of his most notable commissions include the Fairmount Heights housing development for Black people in Maryland; a commission to design and construct documents for the Negro Building at the Jamestown Exposition for the World's Fair, which marked him as the first African American to receive a federal contract; the Negro Building at the Tercentennial Exposition at Jamestown, Virginia, in 1907; and the Colored Carnegie Library of Houston, Texas; one of the first public libraries for African Americans west of the Mississippi River. There are many other firsts accredited to Pittman and most worthy of exploring.
Julian Abele (1881–1950)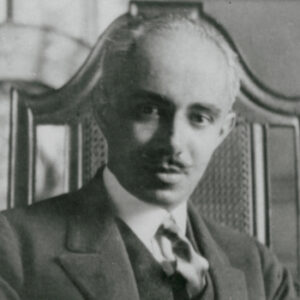 With his roots beginning in Philadelphia, Julian Abele began his educational journey at the Museum School of Industrial Art in Pennsylvania. At the Museum School, he studied architectural drawing for two years. Wanting to expand his knowledge, Abele was admitted to the architecture school at the University of Pennsylvania where he graduated in 1902, as its first Black student. During his travels to Europe, Abele encountered structural influences that would reset his architectural intentions. His newfound architectural aesthetic was evident in designs of predominant establishments such as Harvard's Widener Memorial Library in Cambridge, Massachusetts, and the Philadelphia Museum of Art. Abele also contributed greatly to Duke University's campus in North Carolina, designing more than 30 buildings, including its chapel, library, stadium, medical school and hospital.
Clarence W. Wigington (1883–1967)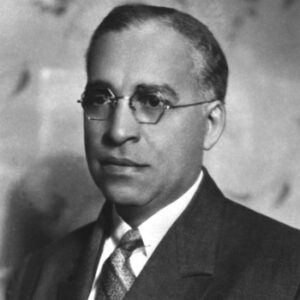 In all of America, there were no Black municipal architects until Clarence "Cap" Wigington. Wigington did not receive his degree in architecture and left his art school in Omaha, Nebraska, in 1902 to work under then American Institute of Architects President Thomas R. Kimball. His desire to seek further career advancement led Wigington to work for the city of St. Paul, Minnesota, in 1914. By 1917, he was promoted to the position of senior designer for its architectural office. It was a perfect opportunity for him to step into as St. Paul was experiencing a period of great expansion. In this elevated position, Wigington designed a majority of the city's public and corporate structures. His designs for public schools, fire stations and park structures created the launchpad that propelled him to national prominence. His preferred medium of using brick and stone added to his architectural pedigree and his eventual contribution of more than 60 buildings embodied the early 20th century "City Beautiful" movement. To the present, many of Wigington's modern style building designs still occupy their place in the city of St. Paul — the Highland Park Golf Clubhouse, the downtown St. Paul Police Station, the Como Park Elementary School, the Highland Park Water Tower that earned him national acclaim, the WPA Holman Field Administration Building at the St. Paul Downtown Airport, and the stately Harriet Island Pavilion on the Mississippi River. In 1998, the pavilion was re-named the Clarence W. Wigington Pavilion in his honor and earned a listing on the National Register of Historic Places, as did many of his previous structures. Although he did not officially earn a degree in architecture, his legacy is in a myriad of designs and constructions that are still in use and enjoyed today. Many consider Wigington's architectural contributions to be one of the most significant bodies of work by an African American architect.
Vertner Woodson Tandy (1885–1949)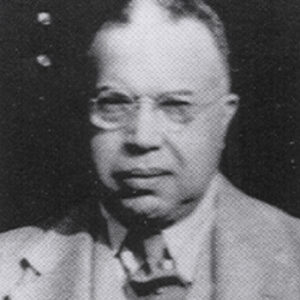 In 1904, Vertner Woodson Tandy began studying architecture. After one year, he left Tuskegee Institute to further his studies at Cornell University in New York. Upon graduation, he moved to the center of all thing's architecture and construction: New York City. Soon after taking this leap, Tandy became the first Black registered architect in the state of New York and partnered with George Washington Foster, the first Black registered architect in New Jersey, to establish a Broadway office. The team of Tandy and Foster went on to establish what we know today as 20th century Harlem and its surrounding areas. Some of Tandy's greatest triumphs include Villa Lewaro, a 1916 Federal/Regency Revival manor house in Irvington, New York, constructed for Madame C. J. Walker, the first female millionaire and haircare mogul. Continuing in their high architectural fashion, the team designed and built the 1925 Neo-Gothic-style Mother AME Zion Church, one of the oldest African American churches in New York City and a New York City landmark to this day.
Paul Revere Williams (1894–1980)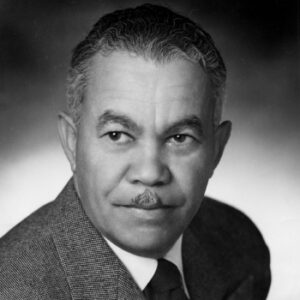 Because of his race, Paul Revere Williams was discouraged from studying architecture at Los Angeles' Polytechnic High School. Discouraged, but not defeated, he began seeking his desired architectural education at some of LA's top firms. Persistence and purpose drove Williams to press beyond racial barriers to achieve his dream and on the way, in 1923, become the first Black member of the American Institute of Architects. He was named the "Hollywood architect" because of his extensive work and attention to detail in designing lavish Hollywood homes. His style was known to embody the essence of mid-century glamor with curving staircases, pink and green palettes, entertainment rooms with retractable viewing screens, and patios flowing from living spaces. Superstar A-lister actors such as Frank Sinatra and Lucille Ball to the suave and reserved Cary Grant were among William's rich and famous clientele. Additionally, Williams did not only limit his architectural talents to all things residential and glamorous but demonstrating his deeper architectural prowess, he also designed commercial structures that included St. Jude's Children's Research Hospital in Memphis, Tennessee; the fabulous Polo Lounge at the Beverly Hills Hotel in California; the Theme Building at the Los Angeles International Airport (LAX); and the Georgian Revival-style MCA Building in Beverly Hills.
Albert Irvin Cassell (1895–1969)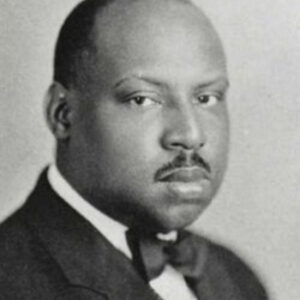 Washington, D.C.-based Albert Cassell is considered to have helped shape American academic communities. This accolade was most notably reflective of his work at Howard University, a private federally chartered historically black research university in Washington, D.C., where he was multi-faceted — as a professor of architecture, as a land manager, as a surveyor and as an architect. His most important work at Howard is the Georgian-style Founders Library, which was built in 1937 and became the iconic symbol for the university in honor of its 17 founders. Cassell also designed buildings for Virginia Union University in Richmond, Virginia, and Morgan State College (now Morgan State University) in Baltimore, Maryland. Continuing on in his profession's "next steps" he also founded Cassell, Gray & Sutton, where he worked for the Roman Catholic Church of Washington and the government of the District of Columbia. Some of his most notable projects include work on Reagan International Airport (named Washington National at the time) and the Pentagon, the headquarters building of the U.S. Department of Defense.
Hilyard Robinson (1899–1986)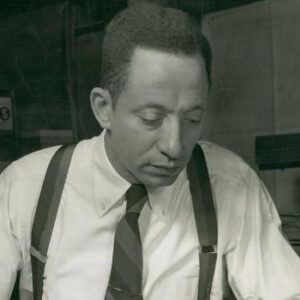 A prominent African American architect and engineer, Hilyard Robinson was one of the most successful and productive African American architects in Washington, D.C., during the first half of the 20th century. During World War I Robinson served as a U.S. Army artillery officer where he spent time in Paris at the Armistice and observed the style of the buildings there. Upon his return to the United States, Robinson transferred to the University of Pennsylvania before eventually graduating from Columbia University in 1924 with a degree in architecture and working for several architectural firms. He returned to his hometown of Washington, D.C., and taught at Howard University. Robinson traveled to Europe several times during his career, as his work reflects the influence of the Bauhaus style aesthetic, a geometric, abstract style that inventively combines fine arts with modern and contemporary art. In addition to the many buildings he designed on the Howard campus, Robinson left his mark on Washington with the Langston Terrace Dwellings, the first federally funded housing complex in the District of Columbia and only the second in the U.S. He helped to address the housing needs of Black Americans — from the poor to the affluent — and became the leading designer of public housing. His work helped to spur the passage of the first national housing act. He also supervised the construction of the Tuskegee Army Airfield in Alabama, where the famed Tuskegee Airmen trained, and served as an architectural consultant to the government of Liberia. He worked closely with other American architects such as Ralph A. Vaughn and Paul Williams.
Beverly Loraine Greene (1915–1957)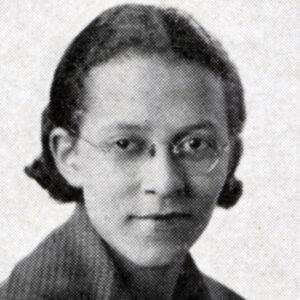 Born and raised in Chicago, Illinois, Beverly Greene studied at the University of Illinois in the early 1930's. At this time, the campus was new to the concept of integrated education. Greene was the first African American woman to graduate from the University of Illinois with a bachelor's degree in architectural engineering. Coupled with this accomplishment, she was the first to earn a master's degree in city planning and housing. Utilizing her talents and passion for architecture and city planning, Greene began work at the Chicago Housing Department. Her time working in Chicago was interrupted when she was offered a scholarship by Columbia University. She then took up residence in New York City. As she furthered her education at Columbia, Greene went on to earn her master's degree in architecture. Some of Greene's most impressive architectural work includes a theater at the University of Arkansas in 1951 as well as the UNESCO United Nations Headquarters in Paris. Sadly, Green passed away at the age of 41, not able to see the completion of the UN Headquarters or the buildings she had designed for New York University. Quite possibly, the UN Headquarters project may have been the launchpad that would have propelled her into amazing, ground-breaking, architectural trajectories. Nevertheless, Green's position as a Black female pioneer for women in the field of architecture cannot be denied or debated.


The Code Council's new committee on diversity, equity and inclusion

The International Code Council Board of Directors established an ad hoc committee to increase diversity, equity and inclusion in the membership association while helping Code Council members diversify their own organizations and, ultimately, the building safety profession overall. The new Ad Hoc Committee on Diversity, Equity and Inclusion will help the Code Council determine next steps to address diversity in its membership and the building safety industry to fill the workforce gap and create a more inclusive community.
John Warren Moutoussamy (1922–1995)
After graduating in 1948 with a degree in architecture from the Illinois Institute of Technology where he studied under German-American architect Ludwig Mies van der Rohe, John Moutoussamy became the first, and to date only, Black architect to design a high-rise building in Chicago. The Johnson Publishing Company headquarters was home to the Ebony and Jet magazine offices. Moutoussamy designed many other buildings in Chicago, including Richard J. Daley College, Olive–Harvey College, Harry S. Truman College and the Chicago Urban League building. He was a partner at Dubin, Dubin, Black & Moutoussamy and served on the board of trustees of Loyola University Chicago and the Art Institute of Chicago. His resume of distinguished architectural designs and leadership stamps his singular distinction as a prominent architectural visionary and leader.
John S. Chase (1925–2012)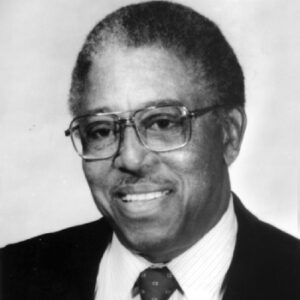 After the Supreme Court successfully challenged the "separate but equal" segregation doctrine in 1950, the floodgates of access to educational institutions for African Americans across the country was opened. Young visionary John Chase was finally allowed access to the University of Texas at Austin's School of Architecture. Upon graduation, however, employment in Texas was closed to Chase because of the color of his skin. In response, Chase founded his own practice. In 1956, he became the first African American architect licensed in Texas and established himself as one of the state's great modernists with projects that included the 1963 Riverside National Bank and a trio of projects for Texas Southern University: the Martin Luther King Humanities Center, the Ernst S. Sterling Student Center and the Thurgood Marshall School of Law Building. On the international platform, Chase established an international presence with a commission for the U.S. Embassy in Tunisia. Closer to home, Chase oversaw the renovation of the NRG Astrodome (also known as the Houston Astrodome). A founding member of what later became the National Organization of Minority Architects, Chase received an American Institute of Architects' Whitney M. Young Citation and an American Institute of Architects' Fellowship in 1977. Three years later, U.S. President Jimmy Carter selected him to serve on the U.S. Commission on Fine Arts. He was the first African American to be named to that position. To note, Chase was instrumental in persuading the commission to select American designer Maya Lin's entry to be used for the national Vietnam Veterans' Memorial in Washington, D.C.
Wendell Jerome Campbell (1927–2008)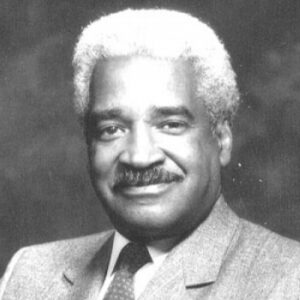 Continuing the tradition of elite Black architecture graduates mentoring under Mies Van Der Rohe at the Illinois Institute of Technology, Wendell Campbell graduated in 1956. Discouraged with the job market for Black architects, he decided to strike out on his own. After working for the Purdue-Calumet Development Foundation, he developed an expertise in urban renewal and affordable housing developments. With this well-honed expertise, Campbell started his own firm in 1966. His work includes the Genesis Convention Center in Gary, Indiana, and renovations to the McCormick Place Convention Center as well as schools, churches and other civic buildings throughout Chicago. In 1971, Campbell co-founded the National Organization of Minority Architects and served as its first president.
Norma Merrick Sklarek (1927–2012)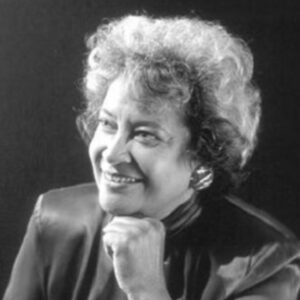 Norma Merrick Sklarek made waves in the architectural industry as the first Black female to become a licensed architect in both New York and California. As if this wasn't impressive enough, she was also the first Black female to become a member of the American Institute of Architects in 1959. Columbia University educated, her career led her to overseeing major projects that included the California Mart and two collaborations with Argentine-American architect César Pelli that included the Pacific Design Center in West Hollywood, California, and the U.S. Embassy in Tokyo. Wanting to work for a firm of her own, Sklarek went on to form Siegel Sklarek Diamond, the largest woman-owned practice in the U.S. at the time. For the rest of her career, she worked as a lecturer and mentor to countless architects, passing on her knowledge and advice.
NOMA works to minimize the effect of racism within the architecture profession

By and large, contemporary work designed by Black architects would not have been possible without the rich body of work created by America's first Black architects, all of whom were true pioneers — not just in the design professions but also for American society. A group of 12 pioneering Black architects, including Wendell Campbell and John S. Chase, founded the National Organization for Minority Architects (NOMA) in 1971 in Detroit to "minimize the effect of racism" within the architecture profession.
In support of the Black Lives Matter movement and in response to George Floyd's murder and other acts of violence against Black Americans, NOMA revised its mission statement in 2020 to read as follows: "NOMA's mission, rooted in a rich legacy of activism, is to empower our local chapters and membership to foster justice and equity in communities of color through outreach, community advocacy, professional development and design excellence."
Last year, NOMA also launched the NOMA Foundation Fellowship, a 12-week paid architectural summer internship for NOMA student members to assist minority students in achieving licensure, thereby increasing the number of minority architects in the U.S. Now in its second year, NOMA's fellowship is thriving.
Max Bond, Jr. (1935–2009)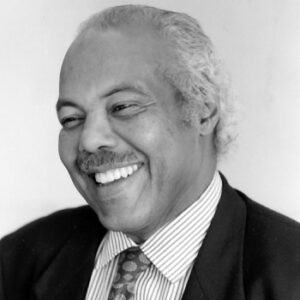 An architect from Kentucky, J. Max Bond Jr. developed an interest in architecture based on experiences ranging from viewing a staircase at a dormitory at the Tuskegee Institute to views of North African construction styles on a visit to Tunisia. After graduating from Harvard with a master's degree in architecture, Bond launched his career in France with French modernist architect André Wogenscky. He then worked in New York and Ghana before founding Bond Ryder & Associates, which designed the Martin Luther King, Jr. Center for Nonviolent Social Change in Atlanta, Georgia; the Birmingham Civil Rights Institute in Birmingham, Alabama; and Harlem's Schomburg Center for Research in Black Culture in New York. Bond held several important civic and educational roles in the field of architecture as well: chairman of the architecture division at the Columbia University Graduate School of Architecture and Planning from 1980 to 1984; the position of dean at the City College of New York School of Architecture and Environmental Studies from 1985 to 1992; and member of the New York City Planning Commission from 1980 to 1986. One of his final projects included designing the museum section of the National September 11 Museum and Memorial at the World Trade Center.
McKissack & McKissack (1990–present)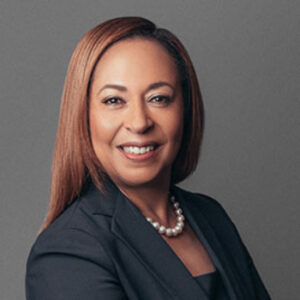 Cheryl McKissack Daniel is the current president and chief executive officer of McKissack & McKissack, both the oldest minority-owned architecture and construction company in the U.S. based in Washington, D.C., and the very first black-owned architectural firm in the nation. The history of this company dates back to the 1700's, when Moses McKissack came to this country in 1790 as a slave, owned by a prominent contractor who used him as a builder. As trades passed down through the generations, Moses' grandsons became the first licensed architects in the Southeastern United States. In 1905, the firm was founded and launched by Moses McKissack III and his brother Calvin Lunsford McKissack in Nashville, Tennessee. Some of the firms most notable designs during this time were the Morris Memorial Building in Nashville and the 99th Pursuit Squadron Airbase in Tuskegee, Alabama. (The airbase architectural project was the largest federal contract at that time, and the first that was ever given to a Black-owned firm.) Fast forward to 1990, Deryl McKissack, the granddaughter of Moses McKissack III, opened her own firm in the same name in Washington, D.C. The firm's great success under her reign allowed for expansion in Austin, Chicago, Houston, Washington, Baltimore, Los Angeles and Dallas. Caring about the future of the construction industry and the communities she serves, 61 percent of Deryl McKissack's hires are minorities and 34 percent are women. Over the years, her firm has had many significant contributions to civic projects, including the Martin Luther King Jr. Memorial in downtown Washington, D.C., and the National Museum of African American History and Culture on the National Mall in Washington, D.C. The McKissack legacy is hard-wired into the foundation of fairness, opportunity and enterprise-with-integrity, as it serves as the example for creating generationally crafted foundations for our children and our children's children.
The International Code Council acknowledges and honors these hard-working Black men and women who made a difference in their communities — building environments that we still learn in, worship in, reside in and enjoy to this day. We are grateful for their contributions to the trade and craft of architecture and construction that has created the structures where our country will continue learning, in the manner in which we impart fairness and opportunity for ourselves and society as a whole.