An emerging leader in building and fire safety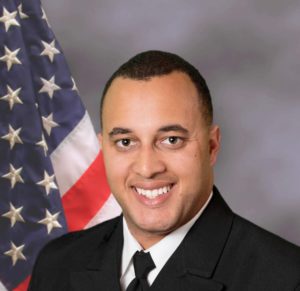 Nehemiah O'Neal is positioned to become a new leader and the fresh face of building and fire safety within his community. In addition to his duties as a firefighter, O'Neal also serves as the fire marshal for the city of Crockett, Calif., and a fire inspector for the Sacramento Metropolitan Fire District.
The California native has had a longtime devotion to public safety and his community.  "Since I was a young boy, I wanted to be a firefighter — that was my initial goal," said O'Neal. His dedication allowed him to accomplish his goal early in his career.  However, he credits one of his mentors, Nick Thomas, retired assistant chief for the San Jose Fire Department and retired division chief for the city of Benicia Fire Department, for introducing him to exploring career opportunities for fire prevention. "[Thomas] informed me about the longevity and aptitude of knowledge that came with working in prevention," he said.  "Even if you are retired, there are many opportunities to remain involved within prevention. My goal is to have that longevity where I can still improve fire prevention and be able to contribute to the industry even through retirement."
This guidance, as well as O'Neal's innate interest in public safety and strong value of education, lead him to earn a bachelor's degree in fire protection administration from California State University, Los Angeles, and a master's degree in emergency services administration from California State University, Long Beach. He also holds several certifications.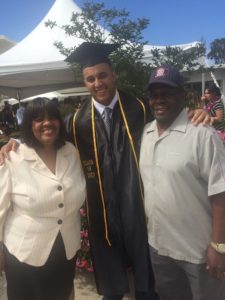 Officially kicking off his career just five years ago, the young professional accepted his first position working in the fire department for the city of Benicia, Calif., as a hydrant maintenance worker. There he was responsible for the maintenance, testing and repair of fire hydrants throughout the city.
During his tenure as a hydrant maintenance worker, O'Neal also explored code enforcement as a fire inspector and has served in cities throughout the Northern California region. O'Neal has worked for the Sacramento Metropolitan Fire District since June 2016. Making sure to absorb as much knowledge as possible with each experience, O'Neal says he learns something new in each position.
Having climbed the ranks since his days as a maintenance worker, O'Neal applies his extensive fire safety background to effectively perform his duties as a fire marshal. His responsibilities include planning, organizing and directing the work of the fire prevention division. He takes pride in performing plan reviews and field inspections as well as representing the fire department in meetings with property owners, contractors, the public, other city departments and special interest groups.
"Nehemiah O'Neal is a wonderful example of the new generation of Code Council members and code professionals," said International Code Council Senior Government Relations Manger Davis Nichols. Humbled by the recognition of his hard work, O'Neal is also grateful for the guidance and wisdom of mentors who have advocated for him through thus far. He will never forget the first words of wisdom shared by Nick Thomas that helped steer him into this professional. His other mentors include: Eric Munson, fire inspector for the Richmond Fire Department; Ray Iverson, deputy chief of the San Mateo Fire Department; Sheryl Skillen, hazardous material inspector for the Oakland Fire Department; Brandon Welton, deputy chief for the Majove Air & Space Port; and Justin Vincent, fire chief of the Suisun City Fire Department. O'Neal is also especially grateful for the love and support of his mother and father Barbara and Eugene Hawthorne.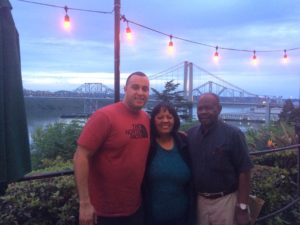 Having witnessed first-hand the benefits of having a support system, O'Neal advises other young professionals to build a strong network of mentors, absorb as much knowledge as possible from them, pay-it-forward to others looking to advance their careers, and encourage others within your community to join the industry.
"Have a mentor, take as many classes as you can, go to conferences to network and in turn become a lifelong mentor for others," said O'Neal.  "Don't be afraid to explore work in new spaces. Be willing to work anywhere that offers an opportunity to develop your skills. Those with a curious mindset who are always open to learning will be the most successful."
The future is bright for Nehemiah O'Neal. His next goal is to earn a doctorate degree in public administration with aspirations to become a fire chief or city manager.