Assisting Families in Need: 2023 Annual Day of Service Offers Impactful Volunteer Opportunities
The International Code Council's 2023 Annual Conference marks the 9th year for the Women In Code Enforcement and PermitTechNation Day of Service volunteer event with the Habitat for Humanity.
The International Code Council's 2023 Annual Conference marks the ninth year for the Women In Code Enforcement (WICED) and PermitTechNation (PTN) Day of Service (DOS) volunteer event with Habitat for Humanity. This year brought the highest number of volunteers yet with over 50 volunteers spread out over four different projects.
Three projects supported Habitat for Humanity-STL (HFH), which included an on-site build-along with assistance at two local ReStores. The fourth project was at Missouri Veterans Endeavor (MOVE-STL), a local veterans' community.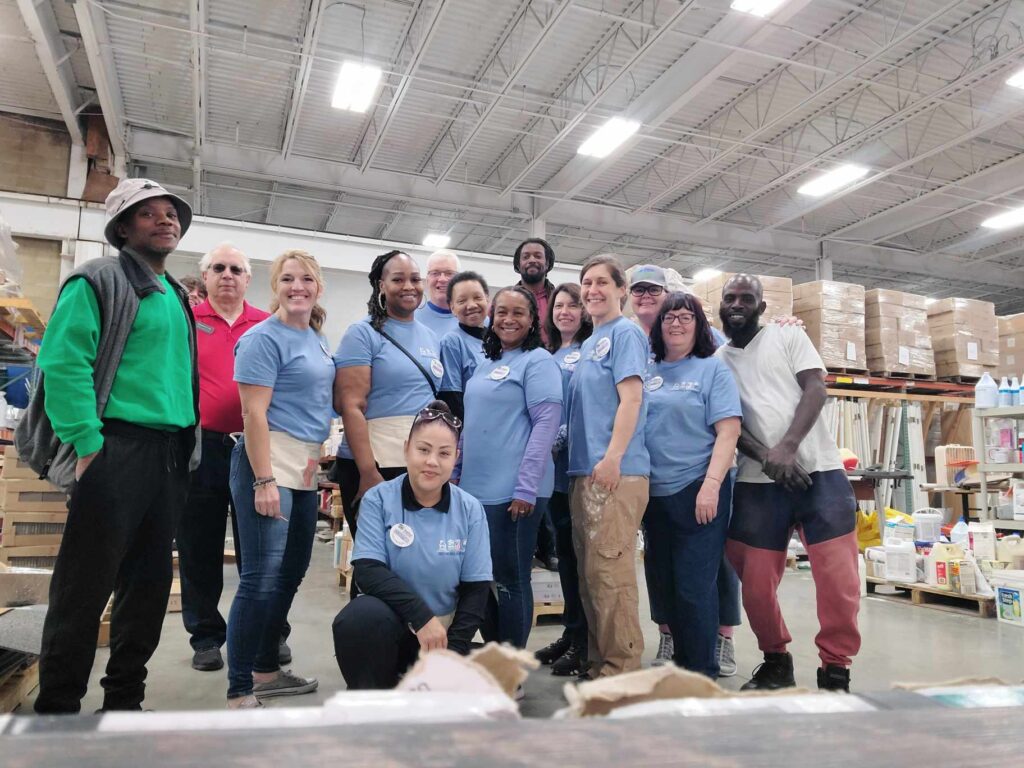 SEE RELATED: International Code Council Annual Conference Attendees Volunteer at Veterans Tiny Home Village
Habitat for Humanity Volunteering

Event
The Habitat for Humanity build was held in the historic Gate District neighborhood, located up the street from the St. Louis University Medical Campus, which is currently being revitalized with the help of HFH to create affordable housing for in-need families.
During the volunteering event, WICED/PTN volunteers helped construct the largest wall span in HFH-STL history. They also constructed two additional wall spans, which put the build site ahead of the construction schedule for the deserving family.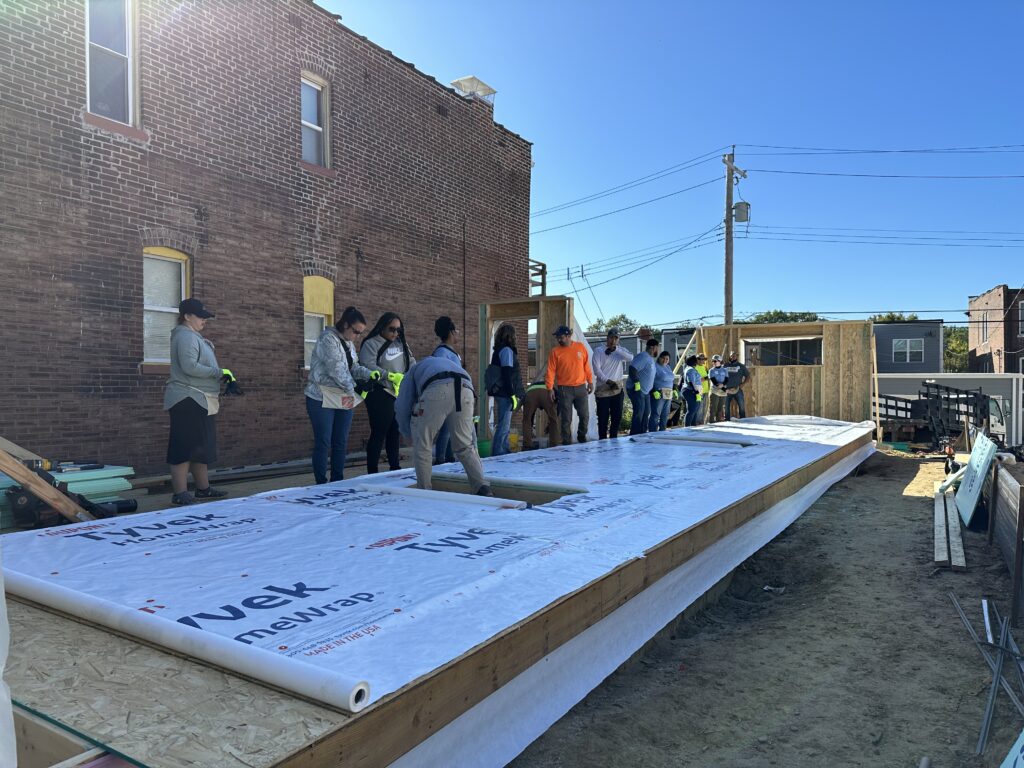 The following volunteers were a part of this historic build: Jacinda Cheatham, Dominique Davis, Greg Gilbert, Brittney Harvey, Donna Hovis, Christina Jackson, Maryia Lackansingh, Ruby Lepe Moran, Scott McBride, Natalie McBride, Oscar Moran, Bonnie Muhigirwa, Dalena Sharrow and Angela Watford.
Volunteers at the STL and Des Peres ReStores were tasked with sorting through products and making room on the sales floor for new donations while simultaneously cleaning and organizing the buildings.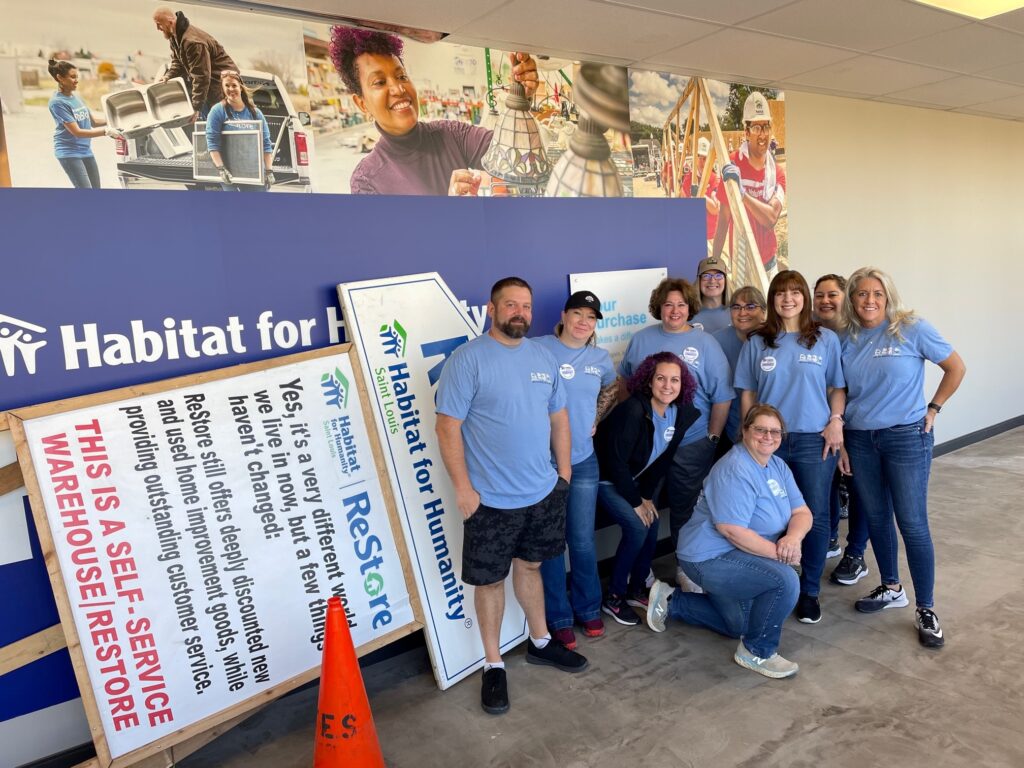 St. Louis ReStore volunteers included: Holly Carothers, Stephanie Day, Tela Gardner, Melany Klemmer, Serena Locke, Steve Matiaco, Michele Miller, Dawn Neil, Jammie Newsome and Regan Trapp. Volunteers at the Des Peres ReStore included the following volunteers: David Byl, Anna Maria Cappelleri, Allison Cook, Michelle Coward, Tamara Hagerman, Farrah Henderson, Kecia Lara, Hilda Martinez, Cynthia Somers, Jessie Sorensen.
Missouri Veterans Endeavor Volunteering Event
MOVE-STL is a community established to help Veterans and their families experiencing homelessness; providing a site where veterans can live among their peers in a secure environment with on-site services.
WICED/PTN volunteers were tasked with cleaning and painting the laundry rooms located throughout the campus.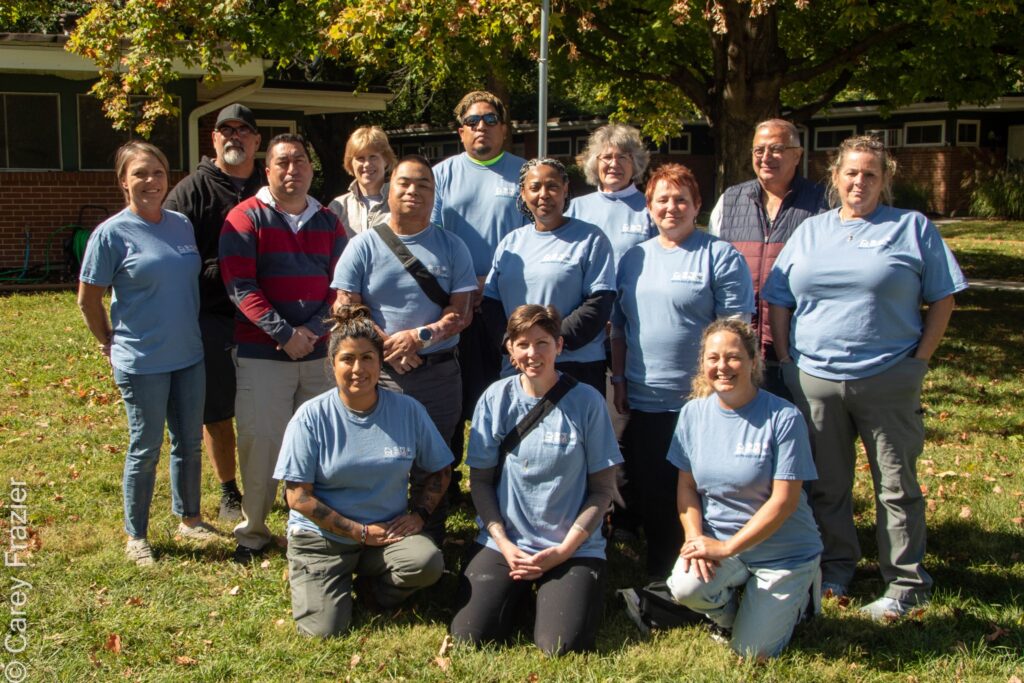 MOVE-STL volunteers included: Nicole Allen, Tiffany Barrows, Kaylynn Bown, Rick Dandan, Carey Frazier, David Jackson, Paula Johnson, Eirene Knott, Michele Linbarger, Sandi Morris, Ceci Muela, John Muela, Mary Rinella, Rick Rinella, Moses Rodriguez, Christina Selby, Tillie Vuksich and Kota Wharton.
The Code Council's Emerging Leaders Membership Council, who joined in on the event planning this year were able to bring in donations and additional volunteers. After all expenses were covered, WICED/PTN were able to make a generous donation to both Habitat and MOVE-STL.
Thank you to the generous sponsors who, in addition to monetary donations, provided the volunteer groups with DOS T-shirts, sling-packs filled with donated PPE, lunch and transportation to/from the site.
Read more about the Code Council's 2023 Annual Conference, here.