Bobby Horner lives to educate and involve students, communities in building safety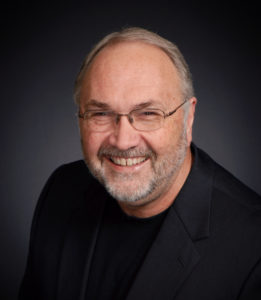 For newly appointed Public Information Specialist Bobby Horner, Assoc. AIA, with Planning & Inspections for the city of Waco, Texas, the importance of education in the construction industry shines through in his background, experience and involvement within his immediate community in Waco. Readers of the Building Safety Journal already know that Horner is a passionate advocate of the International Code Council's High School Technical Training Program, which helps to formally introduce high school students to the building codes associated with their trades. Horner has made it his mission to get the message across to high school and future college students that there are many pathways to securing a future within the arena of building safety.
With the help of some of his current and former colleagues, Horner hopes that a progressive, online curriculum will potentially prepare students for their futures and that the Code Council's technical training programs will soon become recognized state-certified online courses. "We want to see the ICC Technical Training Programs achieve the same type of recognized credibility as those of the Occupational Safety and Health Administration and the National Center for Construction Education and Research," Horner explained.
Horner has worked in the architecture profession (drafting and design) for more than 25 years. He also has worked for a homebuilder and worked with general contractors. A former president of both the Lone Star Chapter and the Bluebonnet Chapter of the ICC, and a member of the Building Officials Association of Texas, he's a regular speaker at Texas Industrial Vocational Association (TIVA) conferences promoting the ICC technical training programs; has served as a judge for the SkillsUSA TeamWorks state competition in Corpus Christi; and is an executive board member for the Greater Waco Advanced Manufacturing Academy, which helps high school students get a jump start on future career paths by giving them hands-on experience in a variety of careers; construction and architecture being a couple of those options.
An alumnus of Texas State Technical College (TSTC) with an associate's degree in architectural drafting and design, Horner both serves on the TSTC Building Construction Trades Advisory Board — contributing information to the school so it can ensure it is teaching the most current and applicable topics — and as a guest speaker at the college, presenting to its construction classes on the importance of building codes.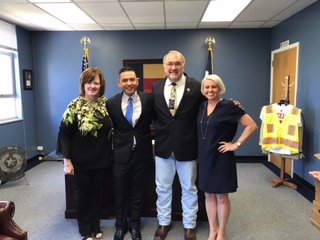 For Horner, education is not just about teaching the next generation of code professionals and construction tradespeople but learning as well. He currently holds six ICC certifications, including Building Inspector, Building Plans Examiner, Commercial/Residential Building Inspector, and Residential Energy Inspector/Plans Examiner and is working towards gaining his Certified Building Official (CBO) certification. He was also the first ICC certified plans examiner for the city of Waco. He also has been selected to go through the next Leadership Waco Class sponsored by the city of Waco Chamber of Commerce.
Horner's new position as public information specialist is an exciting one. He will serve as a bridge to enhance communication between developers and design professionals on projects — from the initial plan review to the permitting stage and after. He will also be producing a new development center newsletter that focuses specifically on Waco's development community and includes topics that are pertinent to developers, individual homeowners and do-it-yourselfers. It will seek to help the community understand more on how the whole development process (plan review, permitting, inspections, planning and development, etc.) works.
BSJ: Can you tell us a little about your new position as an information specialist?
Horner: When I first spoke to my director about this new position, he initially wanted someone internal to advance a development center newsletter that covers things happening within the planning and inspections department. For example, when our guys do a plan review on a project, oftentimes what happens is they will do a review and send comments back to the architect or the developer, and then the dialogue stalls. So there is a little bit of a gap there that I will fill and, in turn, touch base with the architect or the developer to make sure that everything is okay. It's a way to be more transparent and open.
We are by no means an organization within the city, simply sitting behind closed doors making rules. We care very much about the community and want to help projects move along. We host a monthly meeting where we have developers and stakeholders from the community come and speak about the things that are important to them, whether they are homebuilders or commercial builders. We also discuss things that are happening internally, such as with our inspection office, our planning office or with our engineering office — asking questions about potential new ordinances and their updates. That's the kind of communication that I will also be facilitating. I think it's going to help us here in the department and assist in the overall image of the city and the development center as well as help us with communication with our citizens.
BSJ: With regards to that, is that sentiment established in conjunction with your work and the development center as well as in educating people?
Horner: A lot of the things that I have already been doing, even before I was appointed to this position on the education side, have been involved with the International Code Council. I'll speak at colleges, particularly one of the local colleges here. I've been working with a building construction trades instructor at Belton High School. He was previously at Texas State Technical College. He was the first instructor in the state to incorporate the International Code Council's High School Technical Training Program and modify it to the college level. We are both working with Madison Dominescy and Ron Piester in developing the online Code Council program. The Code Council has study companion workbooks for each code, and they have some online courses, but this proposed online curriculum would be more interactive for high schoolers and college students.
Ron and Madison came down to Texas last year, where Michael Carrillo, building instructor for Belton High School, and I were speaking at a TIVA conference. This is where many instructors go to receive training, and this is also a conference that I have been attending for the last two years. It was at this conference that we presented the Code Council's program. Ron and Madison came down and wanted to see what Mike and I were doing; we had a really good conversation. Soon after, they asked about the possibility of a curriculum development process. And not long after that, we had a conference call with Ron, Madison, Mike and myself, and at least five or six other instructors from around the country. We sought them out for initial input because they have their own successful programs. We are trying to get a uniform online curriculum that people could use.
Horner's involvement with the SkillsUSA TeamWorks, TSTC and the ICC High School Technical Training Program expands with the involvement and help from others within the Code Council such as Kelly Sadler, regional manager for Texas of the Code Council's Government Relations department. Together with Horner and Carrillo, she is working to get the ICC High School Technical Training Program and related certifications recognized by the Texas Education Agency. Currently, schools can use the program regardless of whether it's formally recognized by the state or not. If the program is recognized by the state, however, then the possibility arises for funding such as a Perkins Grant, which provides federal funding to states to improve both secondary and post-secondary career and technical education programs. The funds are awarded for programs that support career and technical education. This recognition would open the door for funding to offer the High School Technical Training Program. Horner and his team have been working with the Texas Workforce Commission and have garnered support from local home builders and contractors, including their state representative Charles "Doc" Anderson (R-TX, District 56). "These programs intend to try and help students learn the codes that are behind everything; that's just going to make their value to a future employer that much greater," Horner said.
BSJ: You have worked in the architecture profession for more than 25 years. It sounds like your team is developing a central place for students to gain the skills that they need before they dive into the professional world. Can you explain this process?
Horner: The thing that has driven some of this here locally — and around the country in construction and inspections — is that the builders, contractors and city inspection departments are not finding anyone interested in learning these trades anymore. Also, not all students are geared toward a four-year school. Times have changed. Of course, four-year schools are a great platform for the future; however, the beauty of what we are doing is if a high school student learns a trade, and if we can get them to learn the codes as part of the process in the program, then they can start right away and start earning an income. If they want to save money by attending a two-year school then they can do that without incurring a lot of debt. If they choose to attend a four- or five-year school to earn a degree in construction management then they have that option as well.
This is what I like about the program; you can receive this kind of education and get a successful job that pays well and not have the burden of leaving school with debt hanging over your head as so many students encounter after attending a four-year school. These students are learning a skill and then going straight into the workforce. As professionals, this concept prompts us to get this in front of counselors and to get this information to parents, and let them know that they can do something more affordable. Ultimately, if we can get this program recognized by the Texas Education Agency then it's going to be a situation where a student can put a card in their wallet and say that they're certified through the International Code Council. That is our goal, through SkillsUSA, and through the TIVA courses and conferences. That's what we are after.