Emerging Leaders Profile: Elizabeth Arrington
To help facilitate inclusive, collaborative relationships between seasoned code professionals and emerging industry leaders, the International Code Council created its Board Shadow Program — part of its successful Safety 2.0 initiative — which provides an opportunity for emerging code professionals to "shadow" the Code Council Board of Directors at the ICC Annual Conference, to intercept and absorb information and experience real-time leadership as they observe their board mentors.
Now in its fourth year, the program provides an opportunity for the ICC board to connect to diverse emerging professionals from different socio-demographic backgrounds and enables senior leaders to really hear a different level of thinking to real-time issues facing young code professionals today. The board gets a much broader range of views on strategic, complex and critical issues, and a feedback loop of challenge, solution, development and learning is created. The program demonstrates the benefits of investing in future code development leaders and helps create a diverse pipeline of "ready-to-go" leaders who understand and are already contributing to the construction industry.
Continuing our Emerging Leaders series is an interview with Elizabeth Arrington.
---
Building a stronger industry with Elizabeth Arrington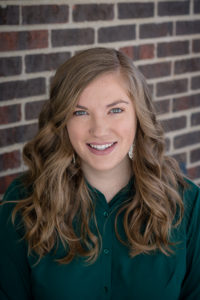 The faces of emerging leaders in the building industry are changing as rapidly as the building industry itself. Just a few years ago it was a novelty to see a woman on a construction site slinging a hammer or pouring concrete let alone carrying an armful of plans and inspecting a construction site. But as with other industries that were traditionally considered a career for men, the building industry is challenging stereotypes and welcoming young professionals from different walks of life.
Elizabeth Arrington was introduced to construction at an early age — her father enjoyed carpentry as a hobby and frequently worked on personal projects. After asking her father to help her build a doll house, Arrington took it upon herself to construct her own doll house out of cardboard after her father got busy on other projects. She believes this early instance is where her interest in building began.
A high school aptitude career planning form — designed to place students in specific classes that would coincide with their interests — indicated an interest in architecture and Arrington was placed in drafting classes. She later participated in the governor's scholar summer program, designed for students to explore different fields, and she received a scholarship into an architectural science program where she could focus on construction and architectural drawing. She went on to receive her bachelor's degree in architectural science, graduating magna cum laude.
When Arrington applied for a position with the Lexington-Fayette Urban County Government, Alex Olszowy was then the vice president for the International Code Council Board of Directors. He conducted a background check on Arrington as part of the job process and was impressed with her credentials. Once she started her new position with Lexington-Fayette Urban County Government, Olszowy — known as a passionate advocate for involving new talent in the industry — invited her to attend local ICC chapter meetings and to become involved with the Code Administrators Association of Kentucky.
In 2015, as the incoming board president, Olszowy introduced the Safety 2.0 initiative — a new program dedicated to finding, nurturing and training the next generation of code officials. He asked Arrington if she would be a special guest at the Code Council's 2016 Annual Conference in Long Beach, Calif., where he launched the new initiative. Arrington was amazed at how many people came together for the common cause of advancing life safety in the built environment, feeling like a "speck of dust" among the many building safety professionals.
The following year, she was selected to be Olszowy's mentee for the very first Board Shadow Program during the ICC 2016 Annual Conference in Kansas City, Mo. It was in Kansas City that Arrington had the opportunity to be much more involved with observing the behind-the-scenes work on how the annual conference as a whole operates and with how hard everyone at the Code Council worked to make it all come together. She made some wonderful contacts during the meetings and keeps in contact with her mentors and fellow attendees. Arrington is also involved with another program within Safety 2.0 — the Emerging Leaders Membership Council — which serves as an entry point to involve new members in the activities of the Code Council.
"Through our Safety 2.0 initiative and Board Shadow Program, the Code Council is committed to providing diverse opportunities for emerging industry leaders like Elizabeth to experience real-time leadership and cultivate collaborative relationships with seasoned code professionals," said Code Council Chief Executive Officer Dominic Sims, CBO. "Her participation on the Emerging Leaders Membership Council Governing Committee perfectly illustrates our dedication to motivate the next generation to confidently build career paths with vision, integrity, purpose and excellence."
Arrington acknowledges there were some challenges to be faced upon entering the building safety industry. "When I first started out, I could almost guess the three questions I would be asked: How old are you? What are your qualifications? And how long have you been in the business?" she said. "It seemed to be more about my age rather than my gender."
The bottom line though is how well one delivers on the job. "It's important for anyone in this profession to keep up with the latest code," she explained, "and communicate expectations, educate other construction professionals and for me to keep learning." As a young person coming into this business, Arrington advises that it's important to choose a mentor, constantly learn and obtain certifications, which are impressive to people because they show that you have taken the study of your craft seriously. "Be knowledgeable," she adds, "and be willing to learn from your mistakes."
Presently, Arrington is the residential building inspection supervisor with Lexington-Fayette Urban County Government and has received Kentucky Certified Building Inspection Level III certification. She wants to be more involved with the Code Council and possibly work up to submitting new code changes herself, becoming an advocate for state codes to ensure the safety of the community she serves. "I want people to feel safe, and I don't want them to worry about the buildings they live and work in."
Having been in the work force for only seven years, she's already on a good path to achieving these goals.