ICC Members: The individuals behind codes and safety — Philip Scattergood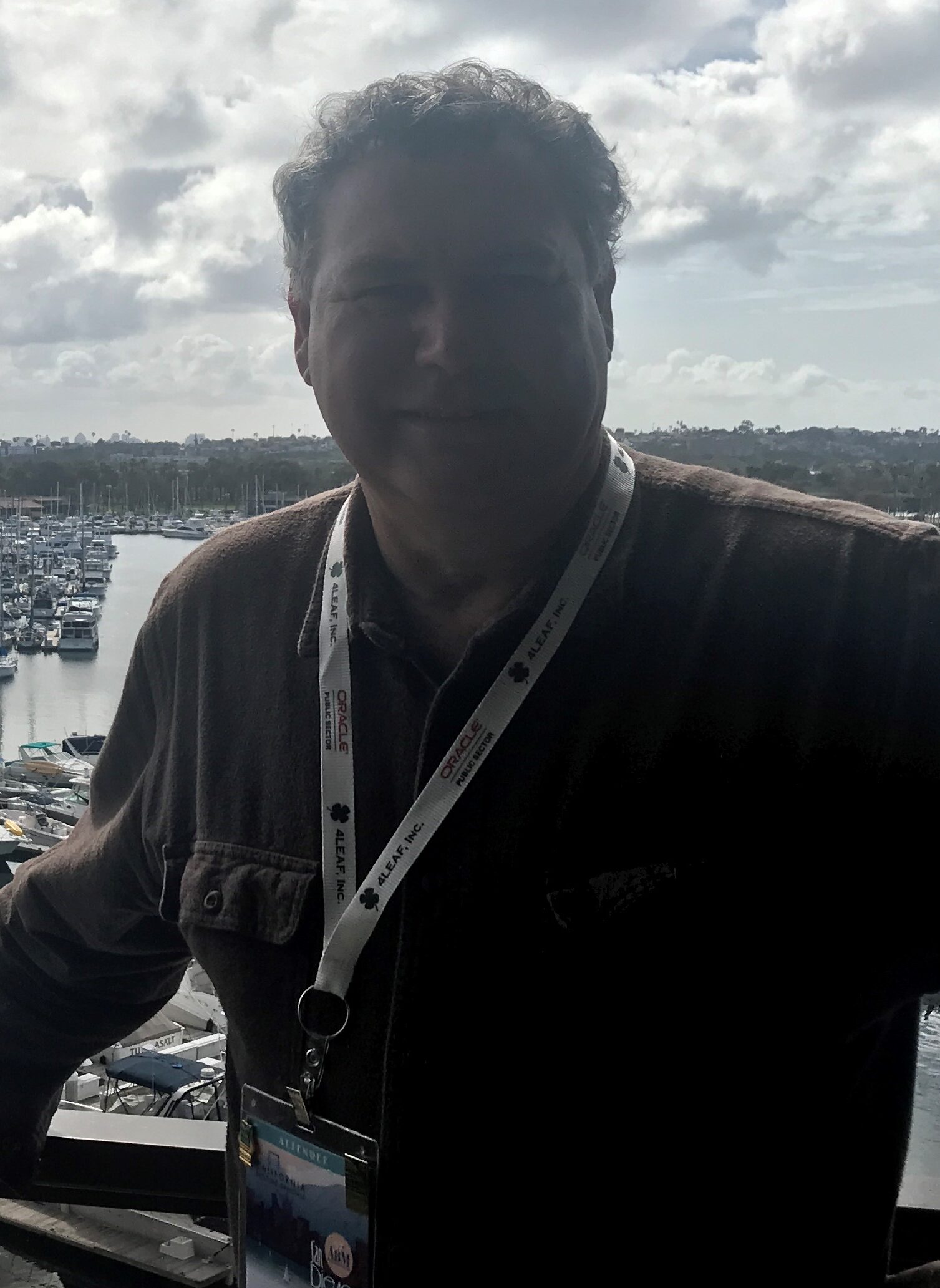 Code professionals ensure building safety today, for a stronger tomorrow. As the individuals behind modern codes and standards, these professionals are responsible for ensuring the safety and compliance of codes and standards, shaping the safety of the world around us, and serve as the safety foundation for our buildings. They don't just ensure that buildings are constructed to withstand the stress of everyday use, they are behind the security and stability of every building. They specialize in preventative measures to help communities weather unforeseen natural disasters and ensure that first responders have less to worry about and can do their jobs safely. Code professionals are an essential piece in the building and construction puzzle and are engaged in the building process from the initial building plan to the finished product.
The International Code Council is a member-focused association with over 64,000 members dedicated to developing model codes and standards used in the design, build and compliance process to construct safe, sustainable, affordable and resilient structures. They protect the public through their commitment to building safety; enforce code compliance to empower and educate stakeholders across the built environment to embrace and integrate safety standards in their work; support economic development by making our buildings sturdier, and therefore longer lasting. Their knowledge, skills, and abilities impact every building, in every community.
The Code Council recognizes the importance of continuing to grow awareness of the important work that code professionals do and the impact they have, in the hopes of encouraging aspiring building safety professionals to join in on the building safety movement. In this exclusive feature for the Building Safety Journal, we asked Philip Scattergood to share his experience in the industry, highlights of his professional career, and any insights or advice he has concerning the industry and the future of building safety.
Philip Scattergood
Building Plans Examiner
Development Services
Oceanside, California, United States
International Code Council member for 20 years
San Diego Area Chapter
BSJ: What was the path to your career — how and why did you pursue a profession in building safety?
Scattergood: I became a California-licensed contractor in 1988 and went through the typical ups and downs of being a self-employed contractor but eventually found out that it was difficult to maintain the integrity of doing things to at least the minimum safety standards while competing against contractors that did not care about abiding by even some of the most basic laws so, I got some smart advice from my wife who was a government worker at the time and suggested since I cared about things being done correctly but could not do well competing against those that didn't I should become an inspector that can actually have a part in making sure things are done correctly.
BSJ: What three things do you need to be successful in this industry and in your profession?
Scattergood: The first thing needed to succeed as a public service worker such as a building inspector or building plans examiner is that you really need to truly care about the safety and well being of everyone that comes into contact with the built environment. The second thing needed to be successful is to learn as much as you can about why building codes exist and how to apply them and then be aware that things change due to new technologies and things that are learned after events such as earthquakes, fires, and how large groups of people react to emergencies in buildings. The third thing needed to be successful is to be willing to help others learn and understand how building codes make people safer and why it is in their best interest to comply with the codes instead of ignoring them.
BSJ: What role have mentors, advisors or your network played in your career?
Scattergood: Becoming a participating member of a local ICC Chapter helped me not only to learn the codes better but to also be a better caring person. Becoming a volunteer ICC Chapter officer of the board helped me the most by not only benefitting from the rewarding feeling of helping others but also working with other volunteer Chapter officers and committee members that also wanted others to understand how to apply building codes and keep people safe.
BSJ: What led you to become an ICC member?
Scattergood: I first became an ICC Student Member prior to becoming an inspector while I was attaining an associate degree in construction inspection through Southwestern College so, I could purchase my own codebooks at a discounted rate; I was definitely relieved to find out that after being hired as an inspector the jurisdiction a person works for pays for the codebooks each new three-year code cycle.
BSJ: Are you involved in any ICC committees or councils? Do you have any ICC certifications?
Scattergood: I have served for one year as the San Diego Area Chapter ICC Board positions of Secretary, Treasurer, and Vice President and served for two years as the President due to a point of low Chapter participation which was probably mainly due to the aftermath of the economic downturn after 2009 and the early 2010s. I have also participated as the Education Committee Chairperson for about three years to only just recently stepping down to just help as a committee member while allowing others the chance to participate more. I became an ICC Master Code Professional (MCP) in 2012 after studying for and passing at least one or two different ICC inspector and plans examiner voluntary certificate examinations for a period of well over a decade which was challenging and rewarding at the same time.
BSJ: How long have you been in the industry?
Scattergood: 20 years
BSJ: What major changes have you seen?
Scattergood: The first major change I've seen was going from using the Uniform Building Code published by the International Conference of Building Officials (ICBO) to using the International Building Code published by the International Code Council (ICC). The next major change I actually got to take a part in while being on the board of the San Diego Area Chapter was that our Chapter voted to have Chapter 11B of the California Building Code become more aligned with the ADA as far as format and application of building accessibility requirements which actually cleared up a lot of confusion for developers that worked in several other states than California.
BSJ: What excites you about the future of your industry?
Scattergood: The thing that excites me the most about the building code industry is that there is an opportunity for a lot of new people to become involved in our industry and it appears there will be a higher demand for workers than the number of workers currently seeking a career in the building codes industry.
BSJ: What is one piece of advice that you would give to those starting out in the industry?
Scattergood: The best advice I could give to people wanting to get into the building code industry and particularly as a government worker is to learn to enjoy learning the building codes while at the same time learning to be patient enough to actually get hired as a building inspector because even what might appear to be the simplest hiring process takes a lot longer in government than it would in the private sector.
BSJ: What do you see as most surprising about the work that you do?
Scattergood: What has surprised me the most about the work I do as a Building Plans Examiner is that the respect and friendships I have developed with professionals such as architects, engineers, and contractors that at first might of thought I was hindering them from succeeding at completing their projects but as it turned out I actually helped them create a safer project and one that they would have less chance of being sued over for a lack of legally required accessibility features.
BSJ: What would you like to do next in your professional/personal life?
Scattergood: I would like to help new people in the building codes industry learn how to understand the many different building code disciplines such as building accessibility, energy codes, green building code standards, and others through educational seminars and publications.
BSJ: What do you enjoy doing in your leisure time?
Scattergood: I enjoy traveling both locally and internationally and seeing the many different types of architecture and how people use the built environment in different cultures. I also like to stay active by hiking whether it is along the coast or in the mountains or even in the plains and valleys in-between.
If someone wrote a biography about you, what do you think the title would be?
Scattergood: Well since my last name is Scattergood I would like to think the title of a biography about me would include some kind of statement relating to how I scattered good things to as many people as I could and as far as I could.
There's a world of opportunity in being a member of the International Code Council. Membership provides the tools to get the most out of each workday: from discounts on essential International Codes and other publications to the best prices on top-quality training and ICC certification renewals, Code Council membership helps budgets go further. Exclusive member benefits include code advice from expert technical staff as well as access to member-exclusive news and articles at the Building Safety Journal news portal. Plus, only Code Council members vote in the ICC code development process. An online Career Center allows job postings and searches for new job opportunities — all at no additional charge.
The Code Council offers numerous councils, committees, and resources to help code professionals grow and network with colleagues. Six discipline-specific Membership Councils offer members a place to come together and be a more powerful force in shaping your association, your industry, your career, and your future. Code Development Committees are an instrumental part of the ICC code development process and are responsible for the review and evaluation of code change proposals submitted to the International Codes. Professional Development Committees serve to better align the ICC education programs and certification programs to ensure that quality training is available to meet the needs of all members, customers and certification holders. Finally, the Value of the Code Official toolkit helps members to heighten awareness of the importance of code officials to their communities and to highlight the code official's role as a helpful advocate for community safety, health and welfare, and economic development.
To learn more about ICC membership, click here, or contact ICC Member Services by email or 888-ICC-SAFE (888-422-7233) ext. 33804.