Masters of Code: Corey Bundy achieves the gold standard of code certification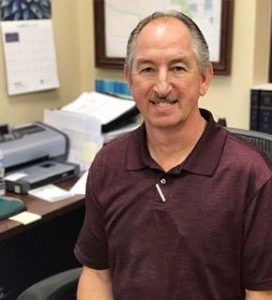 It's considered the Ph.D. of building safety codes certification. The Master Code Professional (MCP) is the highest level of designation the International Code Council offers and is the "gold standard" for demonstrating proficiency in the code profession. The Code Council has certified thousands of individuals, but only a small select number have attained this high level of achievement: just over 800 MCP professionals worldwide. Their achievements are a benefit to the code enforcement profession as well as their communities.
To obtain this level of certification requires and demonstrates a commitment to the profession, diverse knowledge of codes and a high level of self-initiative. Corey Bundy, Building Official and Community Development Director, City of Santa Clara, Utah, is the latest to join the elite group of Master Code Professionals. In this exclusive feature for the Building Safety Journal, we asked Corey to share his experience on obtaining the MCP designation, highlights of his professional career and any insights or advice he has concerning the industry.
---
Corey Bundy
Building Official and Community Development Director 
Santa Clara, Utah
International Code Council member for 24 years
Utah Chapter
BSJ: What led you to pursue and obtain MCP certification?
Bundy: After becoming a combination inspector, I made a new goal for myself to complete the building plans examiner and accessibility certifications. After being hired as the building official for the city of Santa Clara, I set a new goal to earn my CBO certification. After completing that, I reviewed what goals I wished to set next. When I realized that I had completed half of the requirements necessary for the MCP designation, I decided to make that my next goal.
BSJ: How did you study and prepare for the many exams you took as a part of your MCP designation?
Bundy: I attended Utah Chapter training events and Code Council annual training events throughout my career. These opportunities augmented many hours of reading, highlighting, re-reading and applying code book findings during my fieldwork.
BSJ: What does achieving the prestigious MCP status mean to you?
Bundy: Achieving the MCP designation has been a crowning achievement for my career in the building and safety industry. It is the manifestation of my dedication to goals, hard work and desire to assist in building quality, safe communities in which to live and thrive while supporting my colleagues.
BSJ: How would you describe the value or benefits that have come with the recognition of your MCP status?
Bundy: The acknowledgment of my esteemed peers and, with them seeking me out for collaboration on codification issues, has reinforced that my hard work in meeting my goals was well worth it.
BSJ: What advice would you offer to those who are considering pursuing an MCP designation?
Bundy: Make incremental goals for yourself, study consistently and take one test at a time. Before you know it, you've accomplished something outstanding that can benefit you and many others in your profession and community.
BSJ: How long have you been in the industry?
Bundy: 24 years.
BSJ: What major changes have you seen?
Bundy: Pencil and paper have been overtaken by computers and it has increased communication, documentation and workflows, exponentially. It has also been my experience that every disaster affects the evolution in the building codes to safeguard both buildings and occupancies.
BSJ: What excites you about the future of your industry?
Bundy: Digital informational progression is exciting because it allows me to better perform my duties and educate others in all aspects of the building safety industry.
BSJ: What is one piece of advice that you would give to those starting out in the industry?
Bundy: Have an outward mindset in working with people to assist in building safe and sustainable communities. Support others in your profession as together, everyone achieves more.
BSJ: Building safety is the focal point of our mission here at the Code Council. What is the importance of building safety to you? How has ICC helped you in your career and commitment to public safety?
Bundy: There is really no right way to do the wrong thing. Providing consistency and safety in the building industry is the right thing to do for neighbors, old friends, and friends yet to be made in my community and the building industry. The Code Council has helped me throughout my career with educational opportunities, mentoring and associations with like-minded professionals.
BSJ: Obtaining all those ICC certifications is quite an accomplishment. What are you going to do now that you have achieved this goal?
Bundy: I have already made a new goal to attend the National Fire Academy in February 2020 and pursue certification as a Fire Sprinkler Plan Review.
BSJ: Thank you, Corey, and congratulations. You have definitely been an encouragement to us all in your pursuit of excellence.
---
To earn the Code Council's elite MCP designation, a candidate must first pass 10 core Code Council exams plus a number of elective Code Council exams. Typical Master Code Professionals hold 17 or more Code Council certifications. The Master Code Professional designation requires certified individuals to complete an additional 60 hours of Continuing Education Units every three years to maintain active status.
"The Master Code Professional certification is the pinnacle of all Code Council certifications, representing a level of effort, knowledge and dedication that elevates not only the individual achieving it but the code official profession as a whole," said Code Council Chief Executive Officer Dominic Sims, CBO.
Master Code Professionals are typically responsible for all technical and management aspects of code enforcement with duties that range from the management of a code enforcement department to the supervision of inspectors and plan reviewers.
To learn more on how you can join this elite group and let us help you open the door to increased professional challenges and career advancement, click here.