Masters of Code: Emmanuel Mendoza Tabares achieves the gold standard of code certification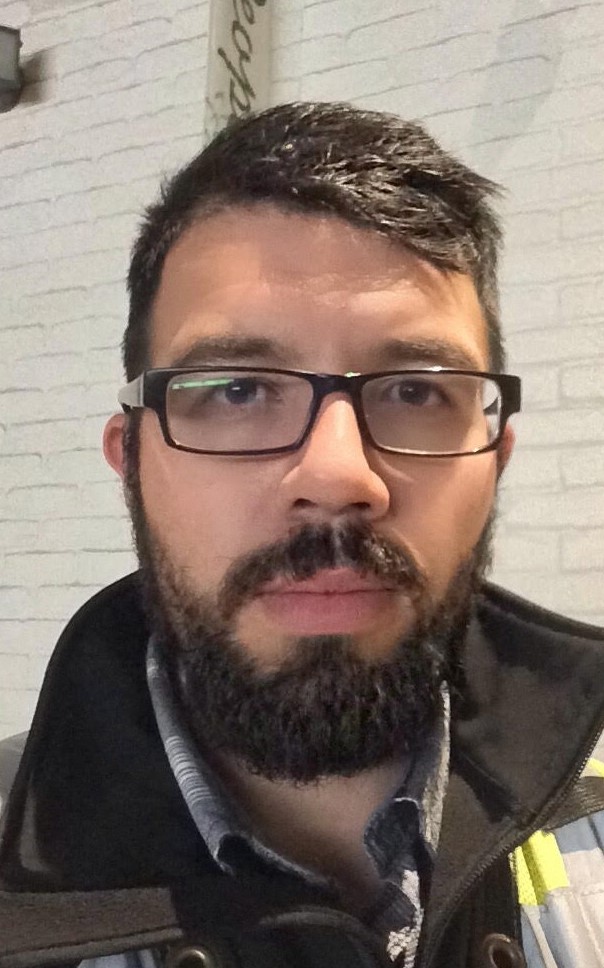 It's considered the Ph.D. of building safety codes certification. The Master Code Professional (MCP) is the highest level of designation the International Code Council offers and is the "gold standard" for demonstrating proficiency in the code profession. The Code Council has certified thousands of individuals, but only a small select number have attained this high level of achievement: just over 800 MCP professionals worldwide. Their achievements are a benefit to the code enforcement profession as well as their communities.
To obtain this level of certification requires and demonstrates a commitment to the profession, diverse knowledge of codes and a high level of self-initiative. Emmanuel Mendoza Tabares is the latest to join the elite group of Master Code Professionals. In this exclusive feature for the Building Safety Journal, we asked Emmanuel to share his experience on obtaining the MCP designation, highlights of his professional career and any insights or advice he has concerning the industry.
Emmanuel Mendoza Tabares
Combination Building Inspector
Development Services
Bellevue, Washington, United States
International Code Council member for 10 years
BSJ: What led you to pursue and obtain MCP certification?
Mendoza Tabares: I learned about the MCP certification from my friend, mentor, and previous supervisor Menter "Bud" Starmer at the City of Palo Alto (CPA). Bud always encouraged me to pursue it and become one of the few people that have achieved this goal. The other reason I continued on my journey to get the MCP certification was because of where I work, the City of Bellevue (COB). As one of their core values, commitment to employees, my becoming an MCP was largely due in part to the support I get at COB. Lastly, on a personal level, I wanted to take on the challenge.
BSJ: How did you study and prepare for the many exams you took as a part of your MCP designation?
Mendoza Tabares: My training as an engineer really helped me in preparing for the many exams that I took as part of my MCP designation. Engineers tend to be really methodical, especially when it comes to maximizing output.
I took a look at the required structure of the exams and organized them from easiest (i.e., which ones I knew the material more or less) to hardest (i.e., which ones I would need to spend more time on) and which ones I could take back-to-back to maximize my studying efforts. For instance, I took the mechanical, electrical, and plumbing (MEP) residential inspector exams one after the other and immediately after that, I took the residential plan examiner certification. I knew that the residential plan examiner certification required me to know information from the mechanical, electrical, and plumbing sections of the IRC.
I usually give myself 3 months (or less) for the exams that I classified as "easy" and up to 6 months (or less) for the exams that were "hard." I mainly study on my own, using study guides, commentaries, etc. On occasion, I did sign up for webinars or online study companions. I did a lot of color-coding (i.e., highlighting main sections, subsections, etc.) and made sure to put my own entries in the Index and Table of Contents to increase my chances of finding keywords and code sections quickly during the exam.
BSJ: What does achieving the prestigious MCP status mean to you?
Mendoza Tabares: Honestly, getting the MCP status felt like getting a second Master's Degree. On a personal note, it is a great achievement and I hope I can use this to inspire my coworkers and other inspectors to pursue it.
BSJ: How would you describe the value or benefits that have come with the recognition of your MCP status?
Mendoza Tabares: I have only just begun to feel the value and see the benefits that come with the recognition of the MCP status, but the one thing anyone who sees "MCP" next to a person's name should immediately recognize is: commitment. Commitment is a pledge that obligates us to assume a position or carry out a specific course of action. So when you see or meet a person that is an MCP, know that these are individuals whose most distinguishing characteristics of success are their persistence of commitment.
BSJ: What advice would you offer to those who are considering pursuing an MCP designation?
Mendoza Tabares: For anyone considering pursuing an MCP designation, I would advise them to think of the impact you will make in your career and in your organization. This designation is a clear testament of a person's commitment to achievement, and if that resonates with you as a person, this is for you.
BSJ: How long have you been in the industry?
Mendoza Tabares: 10 years
BSJ: What major changes have you seen?
Mendoza Tabares: Interestingly, COVID-19 accelerated the implementation of digital information in this industry. I am very lucky to work for a jurisdiction that decided to make the switch very early on (i.e., 1998). Their vision evolved into the nation's first multi-jurisdictional online permitting portal and this allowed it to cooperate regionally with other jurisdictions to create a one-stop portal for development service applications, inspection scheduling, permit status information, and tip sheets. I would not be surprised if more jurisdictions adopt such successful models in the future as we learn to adapt to a new normal post-COVID-19. Already, the use of devices and digital files, along with incredible access to information available on the internet, make electronic plan review, inspections, etc. more efficient.
BSJ: What excites you about the future of your industry?
Mendoza Tabares: I am really looking forward to all the new technology that will be created to aid our industry–from specific devices to BIM, or software like Bluebeam and apps like PlanGrid. Technology has the potential to improve the industry in many ways. At the same time, I hope this technology is provided equitably so that everyone has access to all of its benefits.
BSJ: What is one piece of advice that you would give to those starting out in the industry?
Mendoza Tabares: As cliche as this may sound, Isaac Newton said it best in 1675: "If I have seen further it is by standing on the shoulders of Giants." In other words, rely on help and advice from our predecessors, those inspectors and plan examiners, that have been doing this for a long time. They are a wealth of knowledge and can teach you things that the codebooks and certifications may not. At the same time, do not afraid to venture out and challenge yourself to become the best inspector, plan examiner, building official, or whatever you want to become.
BSJ: Building safety is the focal point of our mission here at the Code Council. What is the importance of building safety to you? How has ICC helped you in your career and commitment to public safety?
Mendoza Tabares: I consider myself an educator and teaching our customers–the public, homeowners, general contractors, etc.–as to why codes are critical, is part of my commitment to building safety. ICC, with its certification program, has allowed me to gain knowledge and the know-how for providing the materials and information that I can provide customers to ensure that their projects are safe.
BSJ: Obtaining all those ICC certifications is quite an accomplishment. What are you going to do now that you have achieved this goal?
Mendoza Tabares: I managed to successfully complete many certifications within the last year, so for now, I will take a break before I resume my pursuit of the CBO certification. After that, I plan to spend more time getting involved in the code-making process and using my status to help my jurisdiction.
BSJ: Thank you, Emmanuel, and congratulations. You have definitely been an encouragement to us all in your pursuit of excellence.
To earn the Code Council's elite MCP designation, a candidate must first pass 10 core Code Council exams plus a number of elective Code Council exams. Typical Master Code Professionals hold 17 or more Code Council certifications. The Master Code Professional designation requires certified individuals to complete an additional 60 hours of Continuing Education Units every three years to maintain active status.
"The Master Code Professional certification is the pinnacle of all Code Council certifications, representing a level of effort, knowledge, and dedication that elevates not only the individual achieving it but the code official profession as a whole," said Code Council Chief Executive Officer Dominic Sims, CBO.
Master Code Professionals are typically responsible for all technical and management aspects of code enforcement with duties that range from the management of a code enforcement department to the supervision of inspectors and plan reviewers.
"Congratulations to Emmanuel on achieving this important and significant accomplishment," said Autumn Saylor, program services manager of the Code Council's Assessment Center. "I challenge and encourage all code professionals to strive for this level of achievement, and look forward to congratulating more Master Code Professionals in the future."
To learn more on how you can join this elite group and let us help you open the door to increased professional challenges and career advancement, click here.