Masters of Code: Steven Collett achieves the gold standard of code certification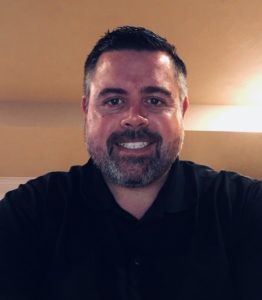 It's considered the Ph.D. of building safety codes certification. The Master Code Professional (MCP) is the highest level of designation the International Code Council offers and is the "gold standard" for demonstrating proficiency in the code profession. The Code Council has certified thousands of individuals, but only a small select number have attained this high level of achievement: just over 900 MCP professionals worldwide. Their achievements are a benefit to the code enforcement profession as well as their communities.
To obtain this level of certification requires and demonstrates a commitment to the profession, diverse knowledge of codes and a high level of self-initiative. Steven Collett, senior plans examiner, Salt Lake City Corporation, is the latest to join the elite group of Master Code Professionals. In this exclusive feature for the Building Safety Journal, we asked Steven to share his experience on obtaining the MCP designation, highlights of his professional career and any insights or advice he has concerning the industry.
---
Steven Collett
Senior Plans Examiner
Salt Lake City Corporation
Salt Lake City, UT
International Code Council member for 3-5 years
Utah Chapter of the ICC
BSJ: What led you to pursue and obtain MCP certification?
Collett: Working for Salt Lake City Corporation, it is the largest, most developed and most diverse jurisdiction in the state of Utah. The projects within the city limits are anything from high-rise office and apartment buildings to single-family homes. I felt that the MCP designation is the standard that this incredible city deserves. From the building official, management, plans examiners and inspection staff — the amount of knowledge and experience they have — the "default" bar is set at MCP.

BSJ: How did you study and prepare for the many exams you took as a part of your MCP designation?
Collett: The first step was to focus on my strengths. I am a licensed master electrician in the state of Utah, so I was able to pass every electrical exam and this gave me a boost of confidence and is what got the ball rolling. I would then focus on only one International Code at a time and take both the plans examiner and inspector exams in succession. For myself, asking questions of the senior staff and having in-depth code discussions proved more valuable than simply opening up the code book and reading.

BSJ: What does achieving the prestigious MCP status mean to you?
Collett: To set the goal of MCP certification and accomplish this goal is very satisfying both personally and professionally. All the early mornings and late nights studying, taking and passing exams, with the payoff being the achievement of the Master Code Professional was a tremendous feeling of fulfillment.

BSJ: How would you describe the value or benefits that have come with the recognition of your MCP status?
Collett: For professionals inside the industry, they know the time, sacrifice and effort it takes to become an MCP. With that comes a level of professional respect. You are recognized as a leader, a decision-maker and someone who can initiate change within the industry.

BSJ: What advice would you offer to those who are considering pursuing an MCP designation?
Collett: To set the goal of Master Code Professional, it does not come easy or by promotion and appointment. Every aspect of this achievement has to be earned. However, it will bring a sense of personal and professional satisfaction that is hard to put into words. All I can say is that it is worth it. My advice to anyone who really does want to achieve MCP certification? Don't just talk about it, go get it. What is stopping you? Find the time to study, ask questions, rely on the knowledge and experience of co-workers, and learn from mistakes. You will get out of it what you put into it. Just keep moving forward and the light at the end gets closer with every exam.

BSJ: How long have you been in the industry?
Collett: 20 years.
BSJ: What major changes have you seen?
Collett: The industry changes a lot faster than the code cycles. I find it a rewarding challenge to come up with creative solutions that still meet the intentions of the code versus the new innovations in the industry.

BSJ: What excites you about the future of your industry?
Collett: The new building techniques, integration of technology and the open dialogue so there is more than a one-size-fits-all approach to the application of the codes.

BSJ: What is one piece of advice that you would give to those starting out in the industry?
Collett: Don't get into the industry and go through the motions of it being a "job." Enjoy what you do. This is your career, a tremendously rewarding one, but it's on the individual. You can go anywhere and do anything you want in this industry, there is no ceiling if you put in the work.

BSJ: Building safety is the focal point of our mission here at the Code Council. What is the importance of building safety to you? How has ICC helped you in your career and commitment to public safety?
Collett: The whole reason the codes are in place is for safety. I feel, in my position as a plans examiner, that safety is paramount. Building safety needs to be addressed in the design and review stages before it ever gets to the actual construction. With code-compliant construction documents and the highly skilled inspection staff for Salt Lake City, the buildings being built within this jurisdiction are safe.
BSJ: Obtaining all those ICC certifications is quite an accomplishment. What are you going to do now that you have achieved this goal?
Collett: I have just scratched the surface. I will always continue to try to make myself better through education and add value to Salt Lake City. A dear friend of mine, Don Davies, told me to learn something new every day.

BSJ: Thank you, Steven, and congratulations. You have definitely been an encouragement to us all in your pursuit of excellence.
---
To earn the Code Council's elite MCP designation, a candidate must first pass 10 core Code Council exams plus a number of elective Code Council exams. Typical Master Code Professionals hold 17 or more Code Council certifications. The Master Code Professional designation requires certified individuals to complete an additional 60 hours of Continuing Education Units every three years to maintain active status.
"The Master Code Professional certification is the pinnacle of all Code Council certifications, representing a level of effort, knowledge, and dedication that elevates not only the individual achieving it but the code official profession as a whole," said Code Council Chief Executive Officer Dominic Sims, CBO.
Master Code Professionals are typically responsible for all technical and management aspects of code enforcement with duties that range from the management of a code enforcement department to the supervision of inspectors and plan reviewers.
"Congratulations to Chris on achieving this important and significant accomplishment," said Autumn Saylor, program services manager of the Code Council's Assessment Center. "I challenge and encourage all code professionals to strive for this level of achievement, and I look forward to congratulating more Master Code Professionals in the future."
To learn more about how you can join this elite group and let us help you open the door to increased professional challenges and career advancement, click here.