The career path of a building official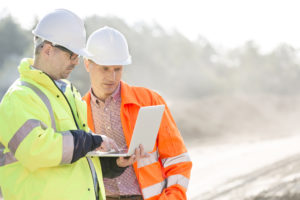 Our path in life doesn't always take the direction that we had originally set forth, and sometimes our purpose or calling finds us. Mark Sipes, P.E., CBO, senior plans engineer for the Building Safety Division's Community Development Department in the city of Tempe, Ariz., did not plan a career as a structural engineer, but circumstances and serendipity played a part in the direction his curiosity and career took him.
In his early years, Sipes began his studies in architecture at Arizona State University. Three years into the program and a job at an architect's office, he decided architecture wasn't what he had in mind. His interest in architecture was piqued when he inquired as to how a building stays up and how they resist loads from winds and earthquakes. These questions led Sipes to discover the important role that a structural engineer plays in putting together the puzzle pieces of creating resilient and durable construction. It was at that point he became interested in the load path of a building. Further discussions with his professors in architecture resulted in Sipes changing academic paths into civil engineering meaning he essentially had to start over.
Sipes enlisted in the United States Air Force to help finance his degree and trained to be an aircraft mechanic on tanker aircraft. These are the planes that refuel other planes in flight. He thought he was finished with military life when he returned to the university, but ended up joining the Phoenix Air National Guard while he worked on finishing his civil engineering degree.
While there was no clear indication early on in his academic studies that structural engineering would be the career path Sipes would take, his passion for problem solving caused him to change his course of study from architecture to civil engineering. During his college summer breaks, he participated in internship programs sponsored by the Arizona Department of Transportation and the city of Phoenix where he received valuable hands-on experience that made the classroom studies come to life. He worked at active job sites viewing actual construction plans and learned how projects went from permits to construction to inspections. The internship helped to fill in the gaps of his academic studies, giving him valuable insights.
Mark graduated with his degree in civil engineering and worked at a structural consulting firm, which he became familiar with during one of his internships. He successfully obtained his license in structural engineering when another career path became available at the city of Phoenix as a plans engineer. This allowed him to continue what became a military career with the Phoenix Air National Guard.
In the April 2018 issue of the SEAOA Newsletter, Sipes' article — What Can a Student Intern Do for You? — urged Structural Engineers Association of Arizona (SEAOS) members to engage young engineers who are eager to learn as these will be the shapers and movers to grow the profession.
When we asked Sipes what is the best advice he could give to someone starting out in the building safety industry, he said, "Be prepared to change. What you're being taught today will change. Stay flexible".
Sipes regularly reads various trade magazines to keep informed of new advancements in his field and stays updated on the Code Council's codes and standards. He's a firm believer that to be successful in this industry, you need to keep up with the changing technology, seek out the people who have the management style you admire and adhere to similar values, encourage your staff to be mentors, and recognize opportunities when they come your way.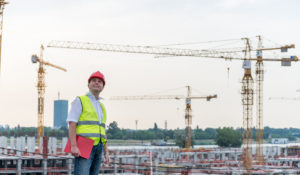 In 2006, an opportunity came his way in the form of a promotion to become a development services team leader coordinating large construction projects from the pre-application stage through plan review and permitting, where he managed a team of engineers and reviewers from all disciplines. This position afforded him valuable information and he learned more about all of the building construction codes, as well as city codes and ordinances. Then in 2017 he took advantage of another promotional opportunity and became the building official for the city of Phoenix, which advanced his skill set to another level as he managed a team of engineers who are technical leads in each of their disciplines in the fifth-largest city in the United States.
Sipes attributes much of his success to the opportunities he had as an intern, and why he is passionate about helping students obtain first-hand knowledge through internship programs. He believes a student is much more valuable to a company when they are afforded the chance to apply practical application.
"I believe internships are valuable for students,"Sipes said, "they are also valuable for employers as they can stay connected with the universities and see what students are, and are not, taught. I was able to start internships at each of my employers because I was able to convince them of the benefits."
Sipes relates a building industry internship to learning to drive a car. You see people drive cars when you're a kid, you go to a classroom to learn how to drive a car, but it makes much more sense when you actually get to go behind the wheel to apply what you've learned and observed.
As a past participant on the Code Council's Major Jurisdiction Committee, Sipes shared his knowledge and polled other members on how they enforce the codes in their respective major jurisdictions. He encourages his fellow building industry professionals to hire interns to help continue to grow the profession from the ground up.