Well-known mentor and "change" manager Frank Bush set to retire
With 27 years of experience with the city of Los Angeles Department of Building and Safety (LADBS) and more than 38 years of experience in the construction industry, Frank Bush, executive officer/general manager announced his retirement. Bush has been responsible for managing the operations of the department, which includes approximately 1,000 employees. He ensures that the LADBS mission, "…to protect the lives and safety of the residents and visitors of the city of Los Angeles and enhance the quality of life, housing, economic prosperity, and job creation citywide … to advise, guide, assist customers to achieve compliance with the building, zoning, plumbing, mechanical, electrical, disabled access, energy and green codes … and to build safe, well and fast…" is accomplished.
Prior to his service with the city of Los Angeles, Bush was a licensed general contractor and operated his own construction company, where he was involved in new construction and remodel of large and small commercial and residential projects. He began his career with LADBS as a building inspector and was promoted through the ranks to his current position as executive officer in 2014.
Bush has developed and implemented numerous operational policies and procedures that have improved customer service and created many efficiencies. Described as a "change" manager — one who cultivates ideas from staff and customers, as well as his own, and helps turn them into tangible improvements — Bush led the department to launch QR code scanning to simplify the permit application process, the Building Information Online system that helps customers easily find parcels and buildings on a city map, the Existing Buildings Energy & Water Efficiency Program, and more.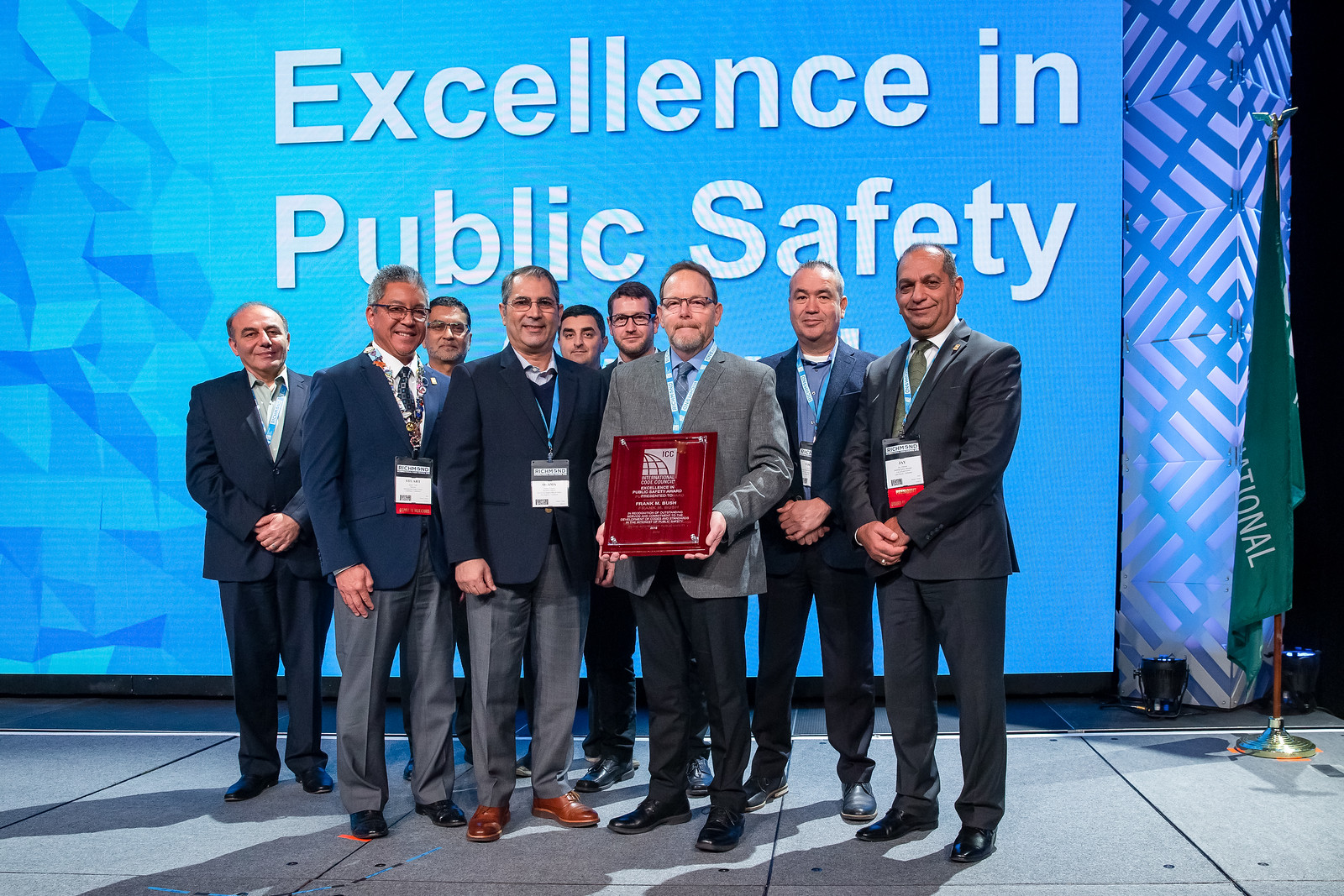 He has received numerous awards and recognition from city and state and federal elected officials, community leaders, property owner associations, the Los Angeles Police Department and other city departments for his dedication to public service and for resolving community blight issues throughout the city of Los Angeles. In 2018, Bush received the International Code Council's inaugural Excellence in Public Safety Award — recognizing members of the building industry who demonstrate integrity, professionalism and dedication to public service in the interest of public safety — during the 2018 Annual Conference in Richmond, Va. With a long-standing reputation in the California Building Officials (CALBO) as a member and a commissioner on the CALBO Training Institute, he is also a recipient of the 2017–2018 CALBO Building Official of the Year award.
Bush has long been fully engaged in the code development process by attending hearings and providing public testimony on various code amendments. He is an accomplished presenter and orator, clearly articulating goals and messages to his audience. Outside of work, he has been actively involved in leadership and support groups in the community to enhance youth and high school sports programs for 30 years and as a program leader to mentor youth and young adults in the community for more than 35 years.