WICED and PTN once again help local community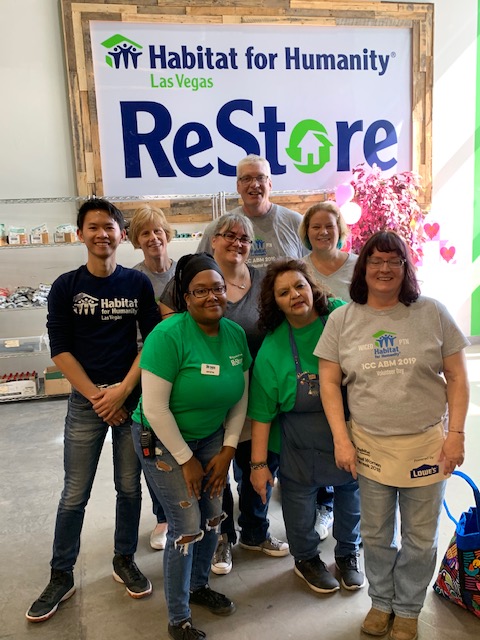 Last year marked the sixth annual Habitat for Humanity workday for the Women in Code Enforcement and Development (WICED) chapter as members donated their time while in Las Vegas. Pairing with them for the fifth consecutive year were members of the PermitTechNation (PTN) Chapter of ICC.
The Las Vegas Habitat organization did not have any build projects available at the time of the ICC Annual Conference, so the group helped at one of the local ReStore locations. The group sorted items on the sales floor and helped clean up the back room. Volunteers from WICED included Eirene Knott and Sara Rice. Volunteers from PTN included Tamara Hagerman and Serena Locke. Also volunteering was Dave Byl from the Metropolitan Kansas City Chapter.
This year brought a new opportunity for the group. We were able to help a local veteran's group, Veterans Village Las Vegas. WICED members Lorraine Ross, Sandi Morris and Kecia Lara helped along with PTN members Carey Frazier, Bobbi Kaufman, Michele Miller, Michele Linbarger, Jessica Lether, Michelle Coward, Carolyn Chavis, Cindi Somers, Dawn Neil and Jammie Newsome. In addition to the members of WICED and PTN, there were also volunteers Wayne Pimental, David Pimental and Alfred DeCorte from Rhode Island and Eileen Kelley from Georgia. Joining PTN for the first time were the wives of several Code Council Board Directors – Sabrina Spencer (David Spencer), Tracey McDaniel (Steve McDaniel) and Brenda Hampton (Ron Hampton).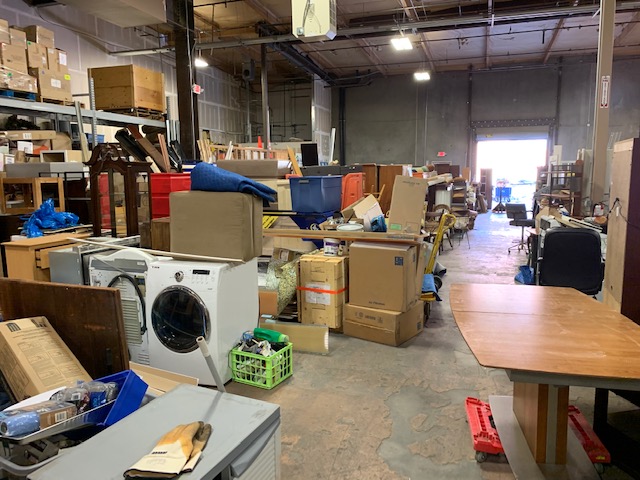 Both WICED and PTN welcome others to join their efforts with Habitat by volunteering to work or contributing to Habitat. They will be helping Habitat at the ReStores in St. Louis at the 2020 Annual Conference on Saturday, Oct. 10, 2020. They will also be helping another local organization that works with veterans, Missouri Veterans Endeavor. If you are interested in volunteering or donating, please email WICED at wiced@wicedicc.org for more information. You can also like WICED on Facebook; look for them under Women In Code Enforcement and Development.
WICED is an ICC Chapter that promotes the value and recognition of women in the arena of code enforcement and development. The Chapter was formed in 2007 to provide mentoring, advocacy and education to these women.
PTN is an ICC Chapter that promotes the value and recognition of permit technicians as well as assisting States that do not have a permit tech chapter with organizing an association or chapter. The Chapter was formed in 2016 to provide mentoring, advocacy and education for those in this position.