Chapter Benefits from ICC
Learn more about chapters, chapter responsibilities or how to become a chapter by reading the Council Policy.
Chapters in compliance with the Chapter Policy (CP-10) and with a current Annual Report on file are entitled to the following benefits:
Chapter Leadership Academy Returns as a Live Event 
On June 13-15, 2022, the Code Council hosted its sixth annual Chapter Leadership Academy at the Renaissance Boulder Flatiron Hotel in Broomfield, CO.  This event for ICC Chapter leaders focuses on management skills for ICC Chapters. Details, including links to presentation slides, handouts, and photos, are available here.
ICC Chapter Website Project Kicks Off With New Sites
In 2019, the Code Council launched an exciting new benefit for its Chapters. The Council partnered with a website hosting service to design a new website template to help Chapters modernize their websites and more easily keep them up-to-date. The first six Chapters to take advantage of this valuable benefit are Saginaw Valley Chapter, San Diego County Fire Prevention Officers Association, Metropolitan Kansas City Chapter, Kansas City Metro Association of Permit Technicians, WICED of VA and 10,000 Lakes Chapter. Details on how to participate in this program are here.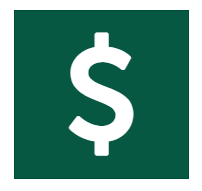 Discounts & Offers
NEW: Chapter Website Template: Chapters can take advantage of a modern website hosting service that can be personalized with your specific information and resources.
Complimentary Conference Attendance: One complimentary registration to the ICC Annual Conference is extended to the President of qualifying Chapters each year. Qualifying Chapters may also choose to substitute the Annual Conference registration for attendance to the Chapter Leadership Academy.
Chapter Discount Program: All chapters are entitled to receive 20% off ICC Member prices on ICC designated products for bulk orders shipped and billed to the chapter.
Chapter Education Benefit: The Chapter Education Benefit is available to qualifying Chapters and consists of an education voucher to be used for one complimentary day of training through an ICC Preferred Provider (valued up to $1,200) or one day of training from ICC.
Chapter Rewards Program: Additional benefits and services are available to chapters who participate in the Chapter Rewards Program. Beginning January 2020, Chapters with a complete (Parts 1 & 2) Annual Report are eligible for this program. The deadline for completing this Report each year is March 15. Participants in this program record Chapter activities which can earn your Chapter points toward the purchase of select list of products and services.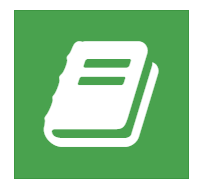 Chapter Education
Chapter Education Benefit:The benefit consists of an education voucher to be used for one complimentary day of training through an ICC Preferred Provider (valued up to $1,200) or one day of training from ICC.
Hire ICC to Teach: Your chapter can enjoy the flexibility to choose the seminar topic, specific location, date and the instructor you prefer at a special chapter discount rate by contracting a seminar.
Partnership Opportunities: Opportunities to cosponsor ICC Institutes are available each year. ICC will also partner with Chapters who wish to deliver training targeted to address your local needs.
Education Products: ICC Chapters have access to an up-to-date comprehensive I-Code technical curriculum, top rate instructors and customization services available at a special chapter rate.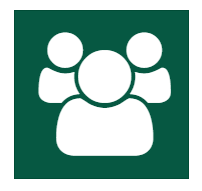 ICC Support
My Chapters Area: The My Chapters area is a one-stop shop for information unique to your Chapter and is available to Chapter Officers.
Support for Attendance to Professional Events: ICC will write and send a letter to your employer, supervisor, elected official or other individuals who play a part in authorizing your attendance at the ICC Annual Conference and/or your participation in your local, state and/or regional Chapter(s), encouraging their support for your efforts.
Chapter Liaisons: Your Board and Staff Liaisons, and members of ICC Executive board and Senior Management Team are available to assist you and look forward to attending your next chapter meeting.
Chapter Advocacy: Government Relations would like to show you how your chapter can advocate for ICC and its legislative initiatives.
Chapter Awards Program: All chapters are encouraged to compete for the ICC Chapter of the Year Award. Awards are presented at the Annual Conference.
Chapter Conference Events: Chapter events are held each year at the ICC Annual Conference. They typically include a Chapter Awards presentation, Chapter Host Hospitality events, Regions Meetings and more.