2014 ICC Global Forum
Fort Lauderdale, Florida
September 29, 2014
Overview
The 2014 Global Forum was held in conjunction with the International Code Council 2014 Annual Conference and Public Comment Hearings in Fort Lauderdale, Florida. The forum focused on the role of Building Codes in Disaster Risk Reduction (DRR): Mitigating the Disastrous Effects of Natural Hazards in Building Construction by Preventive Measures.
Note: All presentations are in PDF format. To download, right-click link, select "Save Target As…" and save to your computer to download.
Keynote Address
 Dr. Arindam Gan Chowdhury, USA – Florida International University
Dr. Arindam Gan Chowdhury, is Director of the Laboratory for Wind Engineering Research at FIU International Hurricane Research Center and Associate Professor in FIU Department of Civil and Environmental Engineering. He is an expert in wind and structural engineering. He has co-authored more than 40 peer-reviewed journal publications. He is the recipient of the National Science Foundation's prestigious "Faculty Early Career Development Program Award (CAREER)," Florida Sea Grant's "Research to Application Award," and FIU President's Council "Worlds Ahead Faculty Award." He was instrumental in bringing to life FIU's revolutionary 12-Fan Wall of Wind research facility, which has attracted worldwide attention to FIU International Hurricane Research Center.
Presentation for Dr. Arindam Gan Chowdhury: Click to download presentation.
USA/Jamaica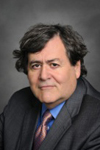 Dr. Fred Krimgold
Frederick Krimgold is Director of the Disaster Risk Reduction Program and a member of the faculty of the Advanced Research Institute of Virginia Polytechnic Institute and State University. Dr. Krimgold has served as a member of the Advisory Board of the Federal Emergency Management Agency and as a member of the Building Research Board of the National Research Council. Dr. Krimgold has served as a consultant on disaster management to the World Bank, USAID, FEMA, the Department of Homeland Security, and the Government of Maharashtra.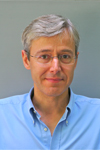 Thomas Moullier, Senior Private Sector Development Specialist, Trade & Competitiveness, The World Bank
Thomas Moullier, is a policy and regulatory reform specialist. He has advised governments and private sector organizations across the world for the past 20 years, focusing on business entry and operating regulations. Thomas is with the World Bank Group's as a focal point person in construction regulation reforms since 2009.
Thomas developed and published the World Bank Group's first publications on best practice construction policy and regulation reforms. He is also a regular contributor to the Doing Business Report, the World Bank's most circulated global publication. A French national, Thomas holds a Master of commercial and international law from the Sorbonne-Assas University in Paris.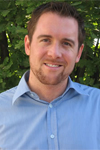 Eric Dickson, Senior Urban Specialist, Program Manager, Disaster Risk Reduction for Latin America and the Caribbean, The World Bank
Eric Dickson is a Senior Urban Specialist with the World Bank and is currently responsible for the management of the Bank's program of engagement on disaster risk management in Colombia. He also leads teams in Jamaica on projects relating to disaster risk management, community based landslide risk reduction. He has a publication on Urban Risk Assessments, an analysis focused on Mexico City relating to Climate Change, Disaster Risk & the Urban Poor, and an international analysis of the Impacts of Climate Change on Urban Water Utilities.
A Canadian national, Mr. Dickson holds a Master's Degree in International Housing and Social Change from the London School of Economics.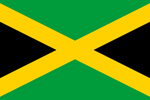 Dwight Wilson, Senior Director Technical Services and Major Projects, Ministry of Local Government and Community Development, Jamaica
Dwight Wilson is the coordinator for the building regulatory initiative of the Ministry of Local Government and Economic Development and Implementation at the Parish level for Jamaica.
Presentation for Dwight Wilson: Click to download presentation.
Barbados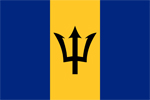 Tony Gibbs
Tony Gibbs is a private consultant from Barbados with wide experience on code development in the Caribbean. He worked on the CUBiC (caribbean uniform building code) project that was based on the Legacy Code UBC.
Saudi Arabia – Aramco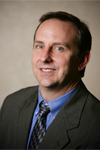 Thomas Meyers, CBO
Thomas Meyers currently works as a Loss Prevention Engineer for Saudi Aramco. He is also the building official for the US Department of Energy's Solar Decathlon. His skills in renewable energy technologies and advanced building energy efficiency are being utilized as part of his work in Saudi Arabia. He has been active in developing the International Building Code since its first public hearing in 1997. He is a past Chairman of the International Residential Code – Building and Energy Committee and is a past Chairman Moderator of ICBO Evaluation Services and International Accreditation Services Committees.
Presentation for Thomas Meyers: Click to download presentation.
UAE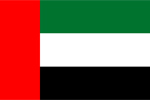 Abu Dhabi Inspectors Program Report
Engineer Mohammed Almarar gave a short report on the on-going Global Inspectors Exchange Program and presented a video on the Adoption of the AD Codes.
Japan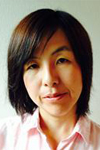 Nakaya Tomoko, Architect and Head of the Architecture Division at the Public Works Bureau of the Hiroshima Prefecture in Japan
Nakaya Tomoko manages both activities of the Structural Calculation Conformity Judgment and law of the promotion on earthquake resistance of buildings. She is also engaged in the building confirmation and inspection activities and the construction of public housing and newly creation of redevelopment project for historic buildings in townships area and highly density districts. Tomoko is a graduated of the School of Human-Environment Studies, Kyushu University in 2000. In 2003, she received her license as an architect.
Presentation for Nakaya Tomoko: Click to download presentation.
China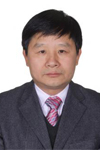 Dr. Guo-Qiang Li
Dr. Guo-Qiang Li is professor of structural engineering at the College of Civil Engineering in Tongji University. He is also director of Research Center of Education Ministry for Steel Construction and director of National Research Center of China for Pre-fabrication Construction. He is also vice-chairman of the China Association of Construction Standardization. He is also a fellow of Institution of Structural Engineers in UK, an Honorary Fellow of Hong Kong Institute of Steel Construction.
Professor Li's has been the principal investigator for more than 40 research projects funded respectively by Chinese Science and Technology Ministry, Construction Ministry, Education Ministry, Natural Science Foundation and Shanghai Science and Technology Committee. He has published 13 technical books in Chinese and English.
Presentation for Dr. Guo-Qiang Li: Click to download presentation.