We all know that learning is important to growing and developing as professionals as well as individuals. Continuing education is about more than just renewing certifications; it's about ensuring that as professionals we are up to date on the most recent and relevant material in our industry.
But if we're honest, sometimes life can sneak up on you. Scheduling time to attend courses or classes can be a challenge when you are balancing home, work, extracurricular activities, volunteering (the list goes on and on). So how do you keep your eyes focused on gaining the knowledge you need to be successful? We recently sat down with Tracy Lendi, our VP of Training and Education, to get her take on continuing education and her thoughts on #springtosuccess.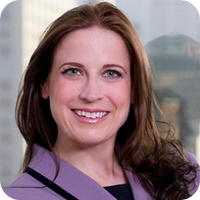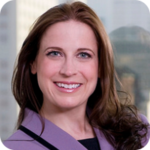 Tracy's passion for education is one of the first things you'll notice about her. She may hold an MBA and a PhD, but her academic side does not stop her from showing how much she cares. "Training can't be seen as punishment or just something you 'have' to do," according to her. "Training has to be a part of every day. It's about learning more – it can't just be an item on your to do list."
It can get easy to just see the CEUs required for certification as an obstacle instead of a springboard to success. Attending classes can be inconvenient, but that doesn't have to be the case. "It's so important to reach learners in different ways these days. With so much diversity in the workplace, we need both digital and in-person training solutions to meet everyone's unique needs."
Tracy has led the charge to help the Code Council's learning department continue to evolve how we offer training. We understand that now, more than ever, convenience is key. Here are some solutions our Learning Center offers to help find solutions that work for YOU.
Multi-Day Courses: These courses break up 6 hours (.6 CEUs) of training into two 3 hour courses, and all are available in a physical or virtual classroom format. This option hits home for busy professionals like Tracy. "Nobody likes being out all day and letting the work just pile up and coming back to hundreds of emails or action items. This option offers flexibility so you don't have to give up your whole day."
Virtual Trainings: Leaving work and traveling can be challenging, particularly in some areas. That's where the virtual classroom comes into to play.  You can be "in" the actual classroom with the instructor and learners without actually leaving your home or office.
WebEx Series: These are smaller sessions (around 1.5 hours) offered in a series. These sessions usually run concurrently, so by enrolling in a series, candidates can earn more CEUs to be close to their renewal goal.
In-Person Training: Don't let our growth in the online arena fool you, though. We're still committed to offering in-person training sessions. Tracy insists, "Offering virtual and online training isn't meant to replace traditional training. Instead, it's meant to help us broaden how we deploy the training we can offer."
Want to know more about what courses we offer? Visit learn.iccsafe.org and check out the course calendar to find out what courses we're offering that fit YOUR schedule!