The International Code Council is committed to the health, safety and welfare of our members. As the country continues to respond to COVID-19, we remain dedicated to upholding that commitment and helping building safety professionals like you navigate through the developing crisis.
We understand this is an unprecedented situation, so we're working to identify flexible solutions to help you with your training, testing, and certification needs.
If you're planning to take a Code Council exam soon…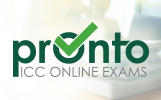 Many of our national certification exams are available through the
PRONTO
platform which allows you to test 24/7/365 from any secure location, including the comfort of your home.
Many Pearson VUE testing centers are now operating at 100% capacity.  If the testing center is closed or is required to reduce capacity due to social distancing requirements, you'll receive communication about rescheduling from our Pearson VUE partner if needed. Don't worry though, your exam purchase is good for one year.
Testing center availability may change based on the conditions of COVID-19.
We recommend you check your account and stay updated on Pearson VUE's COVID-19 webpage.
Looking for options to gain CEUs?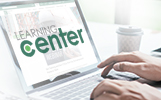 The Code Council understands that in today's world, flexibility is an important part of professional development.
Our library of digital training options is at your fingertips. You can:
Attend a virtual training and participate remotely with an instructor. You'll have the experience of a classroom without ever leaving your home or office.
Participate in a live webinar for topic-based training.
Access recorded online training any time, anywhere to learn more about your topic of interest
Schedule online courses through our Preferred Provider Program
Explore more activities outside of traditional training that count towards CEUs. Check out our Renewal Bulletin for these available options.
We know that you may be adhering to "shelter in place" orders or are at home practicing social distancing. During this time, we're expanding our library of free courses offered through the Learning Center.
We've selected courses from across our catalog that any individual, member or not, can take at no cost. These courses will count towards CEUs for future renewals.
We know that this is a stressful time, but we hope this offers some peace of mind over gaining your CEUs.
We understand you may have questions.
The Code Council's Customer Success Center team is here to help you.