Here's an overview of what's new this year:
First-Timers Program – Navigate your first conference with confidence! This program provides a guided experience that will help you get the most out of your time at our annual conference. The program includes a pre-conference virtual orientation that provides an overview of the conference and schedule, discusses key events and offers valuable tips. At the conference, first timers will be invited to an exclusive mixer where they can meet each other, ask questions and speak with several conference veterans. If you're a first timer and have questions, contact Tamika Dunning for assistance.
Stump the Bot – Experience the latest code intelligence and AI-powered tools from ICC Digital Codes Premium. Put your code knowledge to the test to beat the bot and score free ICC hats, bags and shirts!

Visit us in the ICC Resource Center where every player wins a prize! Sunday, Noon–2 pm, 3–5 pm; Monday, 9–11 am, 2–4 pm.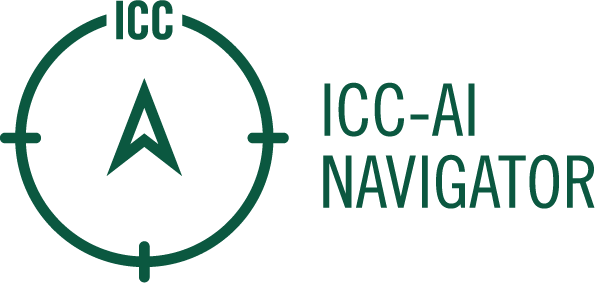 The power of AI, trained by ICC Experts

Real questions answered by our expert team
Insight Sessions – A new way to earn CEUs! Join us for one of six insightful discussions where we've assembled experts from across the Code Council and the building industry to help you master the basics and keep up with ever-changing hot topics. Sessions will fill quickly so be sure to be on time and grab a seat.
Volunteer Outing – Help the Code Council leave an impact on the local community by volunteering at the Veterans Community Project campus. Volunteers are needed to help clean up and beautify the tiny home village that provides veterans with the tools necessary to return to a stable, prosperous and independent life. The volunteering event is hosted by the Code Council's Military Families Program. To volunteer on Sunday, October 8 from 11:30 am to 3 pm, sign up here.
Bridge Building Challenge – Join the fun and make new friends (or maybe some rivals!) during this engineering challenge that is open to all. Enter to build bridges against your challengers for bragging rights and glory! This challenge will take place on Monday, October 9 from 3 – 6 pm at the Expo Hall. Register here.
Headshot Café – Upgrade your profile pics with a free professional headshot. Visit the Expo on Sunday, October 8, from 3 – 7 pm and Monday, October 9 from 2 – 7 pm to get a fresh photo taken for your social media and professional accounts. First come, first serve.
Sponsored by
Blues N' Schmooze – Connections Gala guests are invited to unwind and create lasting memories at the Blues N' Schmooze event where you'll have the opportunity to hear local blues music played by Kalvin Dobbins & The River Roosters (listen), hit the dance floor, and enjoy desserts and drinks with your friends and colleagues.
Building Safety Leadership Experience – Advance your career and optimize your conference experience by applying for this new program. The Building Safety Leadership Experience provides a unique opportunity for members to engage with leaders and stakeholders at the ICC Annual Conference and Expo. The participants attend a series of events throughout the conference, learning about Code Council governance, ICC's Chapter program and the Membership Councils. Participants receive complimentary registration to the ICC Annual Conference and Expo and will be reimbursed for associated airfare, ground transportation and lodging costs. The application period closed on July 15.
Build-A-Bear Giveaway & Appearance – Did you know that St. Louis is the home of Build-A-Bear? Stop by St Louis Host Chapter Booth 101 to get your free Build-A-Bear stuffed animal. Supplies will be limited so don't forget to make a stop. We'll also have a visit to the Expo by the official Build-A-Bear mascot, Bearemy. Have your cameras ready.