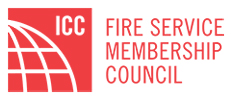 Note - Not all links in archives to external sites may currently exist.  Links to external websites were live when the news was published, but may have been removed since then.
Fire News from Around the World
Fire News from the US
Plan Now for Innovation in Code Administration Award
It's time to start thinking about nominees for the 2018 ICC Innovation in Code Administration Award. The award is given each year to an organization that has implemented a unique practice that enhances building or fire code administration in the community. An organization can nominate itself but individuals are not eligible.
Building or fire code organizations that provide code administration to one or more jurisdictions are eligible for the award. This may include fire department, fire marshal's offices, building departments or regional entities that are charged with code administration. 
The practice should have resulted in a positive impact on public and firefighter safety, measurable reduction in deaths, injuries or property damage, and/or the quality, effectiveness or efficiency of code administration services.
In 2017, ten jurisdictions submitted program outlines to be considered for the inaugural award. The award is co-sponsored by the ICC, the National Association of State Fire Marshals (NASFM) and the Fire and Life Safety Section of the International Association of Fire Chiefs (IAFC). The applications were evaluated jointly by a team from the ICC Building Official and Fire Service Membership Councils.  St. Paul, MN, was selected as the inaugural award winner for its residential safety inspection program.
The application deadline for 2018 is March 31, 2018. 
From Underwriters Laboratories: "Close Before You Doze"
After several months of planning and collaboration, UL Fire Service Research Institute (FSRI) launched the second phase of the Close Your Door campaign, Close Before You Doze. Whereas the original target audience was consumers, Close Before You Doze is focused on providing the fire service with the information, tools and materials to easily incorporate messaging supporting the fire safety benefits of closed doors into their public education outreach programs.
CloseYourDoor.org has been reskinned to include a new carousel on the homepage that includes an all new "slam" video (which we hope will go viral to help spread the word), the video of the 'Close Your Door' song developed for the original campaign, and an all-new testimonial video from fire service leaders urging their colleagues to help us promote this message.
Clicking the "Fire Service" link in the top navigation takes users to the all-new Close Before You Doze portal where the fire service can access a pair of toolboxes containing materials to support public relations and outreach programs. Within the Outreach Toolbox, fire departments can order flyers, door hangers, magnets and stickers to hand out at events or in classrooms. They can also access pre-written social media postings that can be incorporated into a fire department's Facebook and Twitter feeds. The PR Toolbox contains a guide for working with the media, a customizable press release, and a bylined column that local fire service leaders can personalize and submit to newspapers for publication.
Additional outreach includes social media messaging by UL FSRI to reach and engage our existing network in the fire service.  Tuesday's launch was the start of a campaign that will run through the end of the year at a minimum. 
Construction Fire Safety Coalition
When five, five-story buildings under construction burned July 23 in Waltham, Massachusetts, it was just the latest of several recent spectacular fires in buildings under construction.
In 2017 alone, major construction fires ruined projects in Philadelphia, Lynwood, Washington, Maplewood, New Jersey, Overland Park, Kansas, College Park, Maryland and East Hollywood, California. Losses run into the millions of dollars and projects are delayed by a year or more.
To address the problem and bring public safety into focus, several global and national organizations have joined to create the Coalition for Construction Fire Safety. Founded by the American Wood Council (www.awc.org), current members include the International Code Council (ICC), National Fire Protection Association, National Association of Home Builders and the National Fire Sprinkler Association.  Other groups representing construction and building materials interests are expected to sign on soon.  Membership is free and open to anyone or organization that is interested in addressing this challenge.  To join, contact Ken Bland at the American Wood Council: kbland@awc.org .
The Coalition collects information on these major events, analyzes their causes and consequences and is developing strategies to reduce the number and severity of fires. To address the immediate needs, the Coalition delivered a webinar for more than 600 design professionals and code officials that highlighted recent significant fires and explain how fire codes and standards are intended to prevent them.  The program is now available as a free E-course with ICC continuing education credits at BCD 235 - Fire Protection During Construction
Additional information and fire protection resources are available at Construction Fire Safety Practices.
ICC Code Chat Forums
Want to comment on the latest Fire Service Membership Council news and discuss related fire service activities?  Visit ICC's discussion forums today!
Governing Committee of the ICC Fire Service Membership Council
Scott Adams, Chair, Park City Fire Service District, UT
Gary West, Vice Chair, National Association of State Fire Marshals, TN
Fulton Cochran, Clark County Building and Fire Prevention Department, NV
Sean DeCrane, International Association of Fire Fighters, OH
Michael Desrochers, National Association of State Fire Marshals, VT
Timothy Diehl, City of Rockville, MD
Joseph Fahd, International Association of Fire Chiefs, (Eastern Division) NY
Jackie Gibbs, International Association of Fire Chiefs (Southeastern Division), GA
James Maxon, International Association of Fire Chiefs, (Southwestern Division) NM
Randy Metz, International Association of Fire Chiefs (Western Division), CA
Joe McElvaney, Phoenix Fire Department, AZ
Rick McCullough, International Association of Fire Chiefs (Canadian Division), Canada
George Michehl, International Association of Fire Chiefs (Great Lakes Division), IL
Kelly Nicolello, National Association of State Fire Marshals, TX 
Christine Reed, Central County Fire Department, CA
Marc Sampson, International Association of Fire Chiefs (Missouri Valley Division), CO
Adolf Zubia, Clark County Building and Fire Prevention Department, NV
Staff Liaison
Robert Neale, Vice President of National Fire Service Activities, Government Relations
Board Liaison
Stuart Tom, ICC Board of Directors
Questions on the Council? Contact Karla Higgs.