Now Available: UST Operator Training for the ICC Exam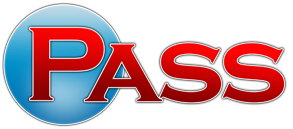 The International Code Council in conjunction with the Practical American Safety Solutions (PASS) now offers Class A/B UST Operator Training in preparation for the ICC exam. These courses are state specific. Participants may also take the PASS Training and Testing for states that do not offer ICC Exams. For more information on the PASS Training and Testing, visit www.passtesting.com/icc.
UST/AST Examination Information
Registering for a UST/AST examination is quick and easy, and can be done entirely online. Download the UST/AST Exam Information Bulletin, or view exam outlines for each of the exam listings below by clicking on the state.
Feedback and Appeals Process
ICC has developed a two-step process for test-takers to comment on or challenge the results of their exam. These are:
1)  ICC Certification & Testing staff review, and
2)  An appeal to Exam Development Committee.
The forms for providing feedback and starting the appeals process are available below. Please note, if you re-take a failed exam on which you have submitted an appeal, you will forfeit your appeal opportunity for that exam.
Forms can be downloaded here:
International Code Council
Email certexam@iccsafe.org
www.iccsafe.org/ust-ast
1-888-ICC-SAFE (422-7233) ext. 5524