Global Connections Day
Kansas City, Missouri
October 19, 2016
Building Codes, Standards and Regulations and Climate Change: Sustainable Practices for a Changing World
Download the agenda.
Introduction
For many years ICC conducted the Global Forum during the Annual Conference schedule of activities, but after a series of successful events in Atlantic City, Fort Lauderdale, Florida and Long Beach California and the growing interest of the participants, the Global Membership Council and the ICC executive leadership decided to dedicate one complete day to discuss building safety issues from a Global perspective.
Representatives from Asia, Africa, North America, the Caribbean, the Middle East, Australia and New Zealand among others participate and collaborate with ICC and share experiences around a common goal, which is building safety.
Model building codes are evolving to address sustainability issues such as climate change, climatic design, and resource use.  The Global Connections Day discussions and presentations focused on the challenges as we advance in this evolutionary process toward sustainability providing ICC the necessary assistance to assessing the impact of these changes on the role of building codes, standards, and regulations, and this could not be done with the participation of the interested parties such the ones represented at the Global Connections Day.
Overview
Global Connections Day 2016 addressed on the challenges presented by the evolutionary process toward sustainability by assessing its impact on the role of building codes, standards, and regulations in the global as-built marketplace. 
Speaker topics included water issues, methods of determining compliance with sustainability regulations and statues, and the institutional approach toward striking a balance between sustainability requirements and demographic demands.  The effect of regulatory change on institutions and governments throughout the world and the need for codes, standards, and regulations to keep pace with the impact of real or perceived climate change will also be addressed. 
Global Connections Day was sponsored by the ICC Family of Companies and convened on Wednesday, October 19, 2016 in Kansas City, MO in conjunction with the ICC Annual Conference and Public Comment Code Hearings.
Presentations addressed the effect of regulatory change on institutions and governments throughout the world and the need for and ability of codes and standards to keep pace with the impact of real or perceived climate change and resilience of the built environment.
Keynote Speaker
"Building Resilience: Future-Proofing New Homes & Buildings with Energy Efficiency"

Download the presentation or watch online.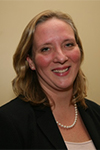 Stacey Paradis
Executive Director, Midwest Energy Efficiency Alliance
Ms. Paradis is the Executive Director of the Midwest Energy Efficiency Alliance (MEEA) and is responsible for overseeing the operations of MEEA's 25+ person staff and $6 million budget. MEEA is a membership-based nonprofit organization advancing energy efficiency in the Midwest for sustainable economic development and environmental stewardship. MEEA is a leader in raising and sustaining the level of energy efficiency in the Midwest by fostering market penetration of existing energy-efficient technologies and promoting new technologies, products and best practices. Stacey has been with MEEA since 2008. Most recently serving as Deputy Director where she was responsible for MEEA's public policy, membership, corporate and foundation fundraising, marketing, organizational conferences and events, and PR. She has 20 years' experience in the government relations, public affairs and non-profit management. Prior to MEEA, Ms. Paradis was a Government Relations and Policy Consultant for the YMCA of the USA managing the state and local advocacy programs for states in the Midwest and South. Earlier in her career, Ms. Paradis was the Director of Public Affairs for Orbitz LLC leading the issues management team as the organization underwent reviews by the U.S. Departments of Justice and Transportation. She started her career in Chicago working with the Chicagoland Chamber of Commerce as a Government Relations Manager managing the organization's work in environment, transportation and economic development. Ms. Paradis has a Masters' degree in Public Administration (MPA) from the George Washington University and a Bachelor's degree (BA) in political science from Loyola University Chicago. She lives in Chicago's Lakeview neighborhood with her husband, Brock, and two sons, Maxwell and Emmit and serves as the Chair of the Hamilton Elementary Local School Council and as Vice President of West Lakeview Neighbors.
Guest Speaker
"Developing Disaster Resilient Communities"
Download the abstract & the presentation or watch online.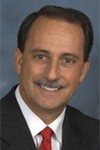 James "Tim" T. Ryan, CBO
Codes Administrator
City of Overland Park, Kansas
Tim Ryan has more than 35 years of experience in administration, enforcement, and development of construction safety codes, construction management and methods. He is the Codes Administrator for the City of Overland Park, Kansas. He has worked for that City for the past three and half decades, and has helped guide Overland Park, ranked sixth in Money Magazine's 2006 "Top 10 Best Places to Live in America," through periods of substantial growth.
Ryan holds certifications in 15 separate technical categories, including a Certified Building Official certification and multiple plan review and inspection categories, from the Building Officials and Code Administrators International (BOCA), now the International Code Council (ICC). He earned a bachelor's degree in construction management and technology from Pittsburg State University in Pittsburg, Kansas.
Ryan was appointed to the Board of Directors of the National Institute of Building Sciences (The Institute) in 2006. In 2012, Ryan continued his service on The Institute's Board of Direction, filling one of the six Presidential appointed positions on the Board. He was appointed by President Barack Obama. Ryan served as Chairman of The Institute's Board of Direction from 2014 to 2016.
Ryan served on the Board of Direction of the ICC from 1999-2009. An active participant in the development of codes, he served on the ICC Building Code Steering Committee, held the role of Chairman for the International Building Code Technical Drafting Committee for Means of Egress and Accessibility, and Served on the ICC International Code Scoping and Coordination Committee. He also served on the ICC Budget Committee, Strategic Planning Committee and Emergency Response and Hazard Mitigation Committee.
In Kansas, Ryan has served on the Overland Park Residential Construction Task Force, the State of Kansas Steering Committee on Codes and the State of Kansas Task Force on Residential Construction. He also chaired a Steering Committee for the State of Kansas tasked with creating a program to oversee the energy code provisions of the American Recovery and Reinvestment Act.
SESSION ONE - GLOBAL FORUM
Panelist One
"CASBEE PROGRAM Yokohama City: Reporting System for Environmentally Friendly Buildings"
Download the abstract & the presentation or watch online.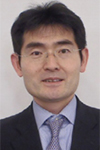 Akira Ishii
Assistant Director
Building and Environment Coordination Division, Housing and Architecture Bureau, City of Yokohama, Japan
Mr. Akira Ishii has worked since 2003 in energy-saving activities for buildings as a member of the Building and Environment Coordination Division, Housing and Architecture Bureau, City of Yokohama.
He is currently sub-section manager for both, the assessment of applied buildings by CASBEE Yokohama, and for the dissemination of CASBEE Yokohama, for the Building and Environment Coordination Division.
Comments to Panelist One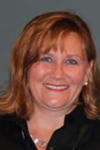 Maureen Guttmann
President
Building Codes Assistance Project (BCAP)
Maureen Guttman, AIA, is a licensed architect with over 25 years of experience in energy-efficient and green building design.  As the President of the Building Codes Assistance Project (BCAP), Ms. Guttman oversees a nationwide campaign to support the adoption and implementation of today's model energy codes. In addition, she is an active participant in a number of model code development activities, including ICC committees involved in the creation and updating of both the IECC and the IgCC.  She is currently the Chairman of the ICC's Sustainability Membership Council Governing Committee, and just completed serving on the ICC's Commercial Committee for the 2018 IECC in Louisville, KY.
Panelist Two
"Whole Building Analysis: An Overview"
Download the abstract & the presentation or watch online.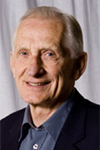 Wayne Trusty
President
Wayne B. Trusty & Associates Limited

President of Wayne B. Trusty & Associates Limited, has more than 40 years' consulting experience on a wide spectrum of subjects including the environment, resource economics, water resources, transportation, energy policy, and regional development. He was an Adjunct Associate Professor on the University of Calgary's Faculty of Environmental Design, a former member of the board of the Green Building Initiative, and served as Chair of the Technical Committee established in the U.S. to take the Green Globes rating system through an American National Standards Institute update process. He is chair of the ASTM working group that developed a standard practice for whole building LCA, and works as a consultant on various aspects of Environmental Product Declarations (EPDs). He participates on a number of committees, provides education on LCA and EPDs, and is a frequent speaker on LCA and EPDs at sustainable infrastructure and building conferences.
Comments to Panelist Two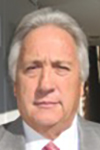 Arturo Echeverria
Principal
ROLAN, Mexico
Mr. Arturo Echeverria is the former president and founder with the Nacional Energy Efficiency Commision (CONUEE) in 2002 of the Asociacion de Empresas para el Ahorro de la Energia en la Edificacion, A.C. (Energy Efficiency in Buildings Coalition - AEAEE). Today, he is the Vice-President of International Affairs.
In 2010 he organized a Mexican government sponsored side event for the COP-16 in Cancun, Mexico. Mr. Echeverria with relevant stakeholders of the building sector and the Mexican government showcased Net-Zero energy housing projects in Mexico and around the world.
Mr. Echeverria's efforts to expand the energy-efficiency code programs in Mexico have been through active participation in the Board of Directors and as energy efficiency in buildings coordinator to Calidad y Sustentabilidad en la Edificación, A.C. (CASEDI) who has already published the Mexican Energy Conservation Code, IECC-Mexico. This code is becoming the "model code" for the implementation of energy efficiency in buildings in Mexico's more than 2,000 municipalities.
Mr. Echeverria is a member of the Board of Governors of the North American Insulation Manufacturers Association (NAIMA), he has served as a member of the Alliance to Save Energy (ASE) EE-Global international steering committee.
Mr. Echeverria is the President of the Board and CEO of Aislantes Minerales, S.A. de C.V., he also participates actively in other Boards of Directors, Espumados de Estireno and EPS de Michoacan.
He holds a Post-Graduate Diploma from IPADE and a bachelor degree in business administration. Married and father of four.
Panelist Three
"Green Building for Developing Countries from Code to Voluntary Systems"
Download the abstract & the presentation or watch online.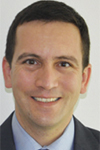 Ommid Saberi
Senior Industry Specialist
Green Buildings IFC Climate Business Department, The World Bank

Ommid Saberi is Senior Industry Specialist on Green Buildings in IFC climate support services based in Washington DC. The technical leadership of EDGE online application, training and updates to the EDGE certification system are part of Ommid's responsibilities along with working on EDGE green building certification of projects globally. Before joining IFC, Ommid had extensive experience advising on sustainability strategies for property development projects in UK, Middle East and Asia. He was the head of the Sustainability and Energy team in WSP Group Middle East. Ommid is an architect and building physicist with sixteen years of experience on sustainable design and practice. He has been the head of many design and research teams internationally, including many projects in the Middle East and Asia i.e. development of green building codes for several countries from Asia to Latin America. Ommid has also been a member of regional government advisory panels as an expert in low energy designs and technical director for energy conservation at the city scale. More generally Ommid has experience working with companies in the private, public and governmental sectors which have given him a wide understanding of current and future environmental and sustainability challenges.
Comments to Panelist Three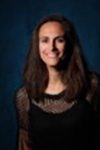 Hope Medina
Building Plans Analyst and Code Consultant
Colorado, USA
Hope Medina is a Building Plans Analyst, Code Consultant, and Trainer for Colorado Code Consulting.  Hope is an active participant in the development of the International Code Council's family of codes, and has taken the lead in a national collaboration group for the development of the IgCC.  Hope serves on ICC's Sustainability Membership Council Governing Committee, the National Green Building Standard (NGBS) Consensus Committee, Water Efficiency Working Group, and was co-chair of CCICC's Code Change Committee for the IgCC 2015 cycle.  Hope holds multiple ICC certifications including IgCC plans examiner, IgCC Inspector, and NGBS examiner/inspector. Hope is currently a board member of the Colorado Chapter of International Code Council, and received the CCICC's President's Award in 2012.
SESSION TWO - GLOBAL ROUNDTABLE
Featuring
"The Rockefeller Foundation 100RC Program"
Download the presentation or watch online.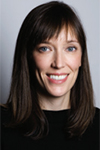 Rebecca Laberenne
Associate Director
Service Implementation, 100 Resilient Cities Program

Rebecca Laberenne is a licensed Professional Engineer (P.E.) with a background in structural and earthquake engineering. She has over 13 years of experience in the design and construction of buildings and bridges as well as in project management and strategic consulting for building and infrastructure projects. Rebecca joins 100RC from Guy Nordenson and Associates, a structural engineering consulting firm in New York City, where she was an Associate Partner and the lead engineer responsible for the structural design of the new National Museum of African American History and Culture (NMAAHC) in Washington D.C. and numerous other domestic and international building and pedestrian bridge projects. She has also worked with the NGO Build Change on post-earthquake housing reconstruction in both China and Haiti following the 2008 and 2010 earthquakes and is actively involved in confined masonry design and code development.
Rebecca holds a Bachelor of Science in Engineering (B.S.E.) degree in Civil and Environmental Engineering and a Certificate in Architecture from Princeton University; a Master of Science (M.S.) degree in Structural Engineering, Mechanics and Materials from University of California, Berkeley; and completed a Master of Public Administration (M.P.A.) at New York University. She is on the Board of Trustees of GeoHazards International and the US Board of the International Association of Bridge and Structural Engineering.
Special Presentation
"Building Codes for Resilience"
Download the presentation or watch online.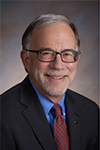 Tim Wentz
President
ASHRAE
Tim Wentz, P.E., Fellow ASHRAE, HBDP, is an associate professor, University of Nebraska – Lincoln.
As ASHRAE's president, Wentz chairs the Society's Board of Directors and Executive Committee.  His theme, Adapt Today to Shape Tomorrow, is based on the goal in the Society's Strategic Plan to adapt. Wentz relates this goal to his personal history of moving from a slide rule in his early college days to a hand calculator and now a computer or smartphone as an example of the challenges and opportunities inherent in adapting to new technology.
"All of us have had to come face-to-face with the challenges of adaptation," he said. "It's in the power of adapting that lives, organizations, and communities, are transformed. Our ability to shape tomorrow is borne out of our willingness to adapt today. Together, we can create our future by adapting our resources, investments and technology to shape a more sustainable world."
The speech and a video of Wentz presenting the speech at the ASHRAE 2016 Annual Conference can be found at www.ashrae.org/wentz.
Wentz was awarded a Bachelor of Science in Mechanical Engineering and a Master's in Business Administration from the University of Nebraska. Upon graduation, Wentz went to work for his family's mechanical contracting firm. As the fourth generation to join the firm, he had the opportunity to develop an expertise in mechanical design, estimating and construction management. He spent 19 years in the industry, working on a wide range of mechanical projects throughout the Midwest, including hospitals, nursing homes, schools, factories and other large commercial enterprises.
Since entering academia, Wentz has received numerous awards and honors for his teaching and service to the HVAC industry. He is the recipient of an Exceptional Service Award, a Distinguished Service Award, the E.K. Campbell Award of Merit, a Region IX Regional Award of Merit, a Region IX Chapter President of the Year and a Regional Energy Award.
The Mechanical Contractors Association of America (MCAA) has named Wentz their national "Educator of the Year" on three occasions and in 2009 awarded him its highest honor, the Distinguished Service Award. He also has received the Durham School of Architectural Engineering and Construction's Outstanding Educator Award and the College of Engineering's Holling Award for outstanding teaching and mentoring.
Wentz previously served as president-elect, treasurer and two terms as vice president on the Board of Directors and also as Region IX director and regional chair.
ASHRAE, founded in 1894, is a global society advancing human well-being through sustainable technology for the built environment. The Society and its more than 55,000 members worldwide focus on building systems, energy efficiency, indoor air quality, refrigeration and sustainability. Through research, standards writing, publishing, certification and continuing education, ASHRAE shapes tomorrow's built environment today. More information can be found at www.ashrae.org/news.