Global Connections Day
Columbus, Ohio
September 13, 2017
Building and Fire Codes, Fire Protection and Safety Around the World: Fire Regulation Solutions for Developing Countries
Download the agenda.
Introduction
Adoption and effective enforcement of state-of-the-art building and fire codes save lives and protect investments; according to the U.S. Fire Administration, substantial reduction in fire-related fatalities, injuries and property damage has occurred during the past several decades while at the same time the population has almost doubled.
ICC's Global Connections Day 2017 will gather fire experts from different parts of the world will discuss measures that can help enhance fire protection in building construction globally. Participants will be sharing their experience on issues relating to fire safety in the built environment, as it is recognized that while for some countries the challenge is forest fires in a larger urban-wildland interface, others have experienced an increase in high-rise facade fires or large factory fires.
As developing countries race towards adoption/adaptation of latest building regulations, codes and standards, effective enforcement of the adopted codes is equally, if not more important. Join us at this year's Global Connections Day to share and discuss your experience, the challenges and successes of developing fire protection codes and standards and effective implementation thereof.
Keynote Speaker
"Technology Running Way Ahead of Fire Protection Code Development"

Download the presentation.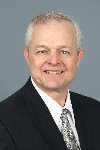 Paul Rivers
Senior Fire Protection Specialist, 3M Company & President of the Board of Directors for SFPE International

Paul Rivers is a research Senior Fire Protection Specialist at 3M Company. Located in St Paul Minnesota USA, Paul has over 40 years in the fire protection industry, working in fire insurance, fire protection consulting and fire sprinkler contracting for 15 years and has over the past 26 years worked in 3M laboratories in product development with a focus on fire protection solutions for critical assets.
Paul's credentials:
2017 President, Board of Directors for SFPE International
Fellow, SFPE International
past President of the Minnesota Chapter, SFPE
member, Board of Directors, FSSA – Fire Suppression Systems Association USA
technical committee member, FSSA – Fire Suppression Systems Association USA
principal member of NFPA GFE technical committee on Gaseous Media Fire Extinguishing Systems, USA(NFPA 12, 12A, 2001)
member of the USA Technical Advisory delegation to the ISO TC21/SC2 for Portable Fire Extinguishers
member of the USA Technical Advisory delegation to the ISO TC21/SC8 for Gaseous Media and Firefighting Systems Using Gas
registered professional engineer in Minnesota and Illinois, USA
Guest Speaker
""Fire Safety in Latin America—Challenges and Potential Solutions"
Download the presentation.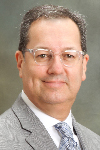 Jaime A. Moncada, PE, SFPE
Director, International Fire Safety Consulting (IFSC)

Mr. Moncada is an experienced fire protection engineer whose 30 year-long career has had a special emphasis in projects throughout Latin-America in the oil & gas, industrial, institutional and commercial sectors. He has also worked in projects in North America, Europe and Asia. He is a graduate in fire protection engineering, with a master degree in technology management, both from the University of Maryland. He is a licensed fire protection engineer (PE) in the USA, Past Vice President of SFPE's Board of Directors, founder of NFPA's Latin American Section, columnist with NFPA Fire Journal Latinoamericano and co-editor of NFPA's Manual de Protección Contra Incendios, 5th Edition in Spanish.
Between 2000 and 2015, he was also Director – Professional Development Latin America for NFPA and for NFPA, he was instructor of several fire codes. He has also documented, on behalf of NFPA, many of largest fires that have occurred in Latin America in recent years. He also manages, on behalf of SFPE, their professional development effort in Latin-America.
He is currently director of International Fire Safety Consulting (www.ifsc.us), a consultancy with offices throughout Latin-America, and director of the Fire Protection Institute (www.fireprotectioninstitute.org), a professional development company specializing in Spanish-language training programs, delivering content including those of SFPE throughout Latin-America.
Guest Speaker
"Fire Prevention Design and the Evaluation System for Fire Prevention in High-Rise Buildings in Japan"
Download the presentation.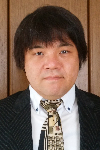 Imai Tadaumi
Building Official, Osaka Prefecture, Japan - JCBA Delegate

As a Building Official in the Building Guidance section, Osaka Local Government, Mr. Tadaumi has been in charge of building inspections and building standard law compliance since 2015. He is also a Building Standards Committee member of the Japan Conference of Building Administration.
Mr. Tadaumi serves as an Expert of the Technical Assessment Committee to the Osaka Building Disaster Prevention Center to ensure high-rise building safety and to advice on advanced solutions of disaster prevention performance in the Osaka prefecture.
Guest Speaker
"U.S. Based Codes and Standards in International Design"
Download the presentation.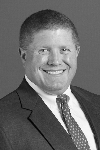 Jeff Harper, PE
Vice President, Jensen Hughes International

Mr. Harper is a degreed fire protection engineer from the University of Maryland.  He has been a licensed profession engineer 25 years and has worked with JENSEN HUGHES, Inc. for 27 years, working as a firefighter paramedic for 10 years prior to that.  Jeff is currently a vice president and senior consultant located in Chicago.
Jeff has worked on many projects developing fire and life safety programs, evaluating code compliance and developing equivalent approaches.   He helped develop the SFPE Guide to Fire Protection in Very Tall Buildings.  His tall building experience includes Burj Khalifa and Kingdom Tower, among others.
Jeff has worked on a wide variety of projects, including loss investigations and failure analyses.  He has been involved in the design, testing and commissioning of fire protection systems to include suppression systems, fire detection and alarm, smoke control and passive fire and smoke containment systems.  He has provided fire protection and building code consultation on a number of large, complex projects, assisting design teams with developing code compliance and equivalencies solutions that meet the intent of the building codes.
Global Luncheon
Comments by Jay Elbettar, President of the ICC Board of Directors
Business Keynote
"Global Economic Trends and Business Practices"
Moderator: Ron Piester
Download the presentation.

Dante Amato
Strategic Account Manager, Metrostudy

Business Panel
Third Party Providers
Moderator: Lori Parris, Deputy Director of the Department of Consumer and Regulatory Affairs in Washington, DC
Download the presentation.
Global Membership Council – Country and ICC Chapter Presentations