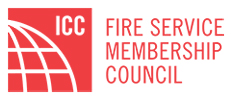 Disclaimer - Not all links in archives to external sites may currently exist.  Links to external websites were live when the news was published, but may have been removed since then.
Fire News from Around the World
 Fire News from the US
Register Now for ICC Annual Meeting in Columbus September 10-13
The 2017 International Code Council Annual Conference offers a comprehensive Education Program to develop your code knowledge, provide you with valuable solutions to your most critical challenges in the code profession, and allow you to earn continuing education and learning units.
This year's conference provides education programs for building safety professionals at all levels of experience. Don't miss these opportunities to earn CEUs and LUs during this year's extended schedule. Class materials will be available for download in August. See the class schedules.
Education sessions take place Monday, September 11 and Tuesday, September 12. Education sessions will be on a first-come first-serve basis, be sure to arrive early to ensure a seat.  Scott Adams, Deputy Fire Chief/Fire Marshal (ret.) from Park City Fire District, Utah and ICC Vice President for National Fire Service Activities Rob Neale will deliver a three-hour class on International Fire Code requirements for high-piled storage.
This year all session handouts will be available by downloadable format only. Hard copies of the session handouts will not be available. Participants can either download the handouts to their electronic devices or print the handouts and bring them to their scheduled sessions.
Register for the Annual Meeting
Construction Fire Safety Coalition
When five, five-story buildings under construction burned July 23 in Waltham, Massachusetts, it was just the latest of several recent spectacular fires in buildings under construction.
In 2017 alone, major construction fires ruined projects in Philadelphia, Lynwood, Washington, Maplewood, New Jersey, Overland Park, Kansas, College Park, Maryland and East Hollywood, California. Losses run into the millions of dollars and projects are delayed by a year or more.
To address the problem and bring public safety into focus, several global and national organizations have joined to create the Coalition for Construction Fire Safety. Founded by the American Wood Council (www.awc.org), current members include the International Code Council (ICC), National Fire Protection Association, National Association of Home Builders and the National Fire Sprinkler Association.  Other groups representing construction and building materials interests are expected to sign on soon.  Membership is free and open to anyone or organization that is interested in addressing this challenge.  To join, contact Ken Bland at the American Wood Council: kbland@awc.org .
The Coalition collects information on these major events, analyzes their causes and consequences and is developing strategies to reduce the number and severity of fires. To address the immediate needs, the Coalition delivered a webinar for more than 600 design professionals and code officials that highlighted recent significant fires and explain how fire codes and standards are intended to prevent them.  The program is now available as a free E-course with ICC continuing education credits at BCD 235 - Fire Protection During Construction
Additional inform and fire protection resources are available at Construction Fire Safety Practices
Latest Vision 20/20 Podcasts
In the latest episode of CRR Radio, Jon Jay explains how to use data to predict fires. Using easily-available data sources, he tells us about his work in Baton Rouge and Boston that was able to dramatically improve the accuracy of predicting homes that are at risk from 20% by using random canvassing to 71%.
Nathan Armentrout explains his device, CASPER, that detects fires in vacant houses and sends out an alarm via the cloud. This came out of a hackathon that was held by the city of Louisville to see what the maker community could come up with for solutions to the significant problem of fires in vacant houses that were spreading to adjacent occupied homes.
In addition to listening to the podcast, you can  download a transcript as well. Check it out at www.strategicfire.org/CrrRadio. 
ICC Code Chat Forums
Want to comment on the latest Fire Service Membership Council news and discuss related fire service activities?  Visit ICC's discussion forums today!
Governing Committee of the ICC Fire Service Membership Council
Scott Adams, Chair, Park City Fire Service District, UT (Ret.)
Gary West, Vice Chair, National Association of State Fire Marshals, TN
Fulton Cochran, Clark County Building and Fire Prevention Department, NV
Sean DeCrane, Underwriters Laboratories, OH
Michael Desrochers, Vermont Fire Marshal's Office
Timothy Diehl, City of Rockville, MD
Joseph Fahd, Cohoes Fire Department, NY
Jackie Gibbs, Marietta Fire Department, GA
James Maxon, Sandoval County Fire Department, NM
Randy Metz, Carlsbad Fire Department, CA
Rick McCullough, Regina Fire Department, SK (Ret.)
George Michehl, Buffalo Grove Fire Department, IL (Ret.)
Kelly Nicolello, Underwriters Laboratories, TX
Marc Sampson,Longmont Fire Department, CO
Adolf Zubia, A to Z Consultants, NM
Staff Liaison
Rob Neale, Vice President of National Fire Service Activities, Government Relations
Board Liaison
Jim Brown, ICC Board of Directors
Building Official Membership Council Liaison
Mike Nugent, Rock Hill, SC
Questions on the Council? Contact Karla Higgs.