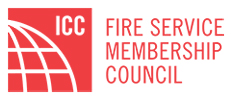 Note - Not all links in archives to external sites may currently exist.  Links to external websites were live when the news was published, but may have been removed since then.
Fire News From Around the World
Fire News from the US
 September is 13th Annual Campus Fire Safety Month
By Ed Comeau, Publisher
Campus Firewatch
National Campus Fire Safety Month has brought schools and communities together for 13 years to educate students and parents about the dangers of college fire safety. Each year, I send a letter, co-signed by parents who have lost children in college-related fires, to the nation's governors asking them to sign proclamations. To date, there have been 370 proclamations issued recognizing September as Campus Fire Safety Month.
Each September, education programs are held across the country to teach students about their role in fire safety – how to choose fire-safe housing, whether it is on- or off-campus; how to prevent a fire, and what to do if one does break out. These skills are not only for the time they are in school, but are lessons for life.
Does it work, does National Campus Fire Safety Month make a difference? Is the heightened awareness and education working?
There has been a significant drop in the number of college-related fire deaths. From a high of 20 fire deaths in the 2006-2007 academic year, fatalities have dropped to a point where in 2015-2016 there were no fire deaths for the first time since 2000.
But we really need to turn our focus to the off-campus environment where 87% of fire deaths happen. The last fire death in a residence hall was in 2005 and the last in Greek housing was in 2006, and this is an incredible testimony to the work that is being done to make these occupancies safer.
Many of the places where students are living are converted one- and two-family houses or apartments and, in college towns, off-campus housing is in strong demand which means that landlords can charge high rents. As a result, students try to fit as many people as they can into a unit, creating dangers from over-occupancy.
In a study done by the USFA, student behavior was identified as a contributing factor, specifically alcohol consumption and smoking. In addition, in all the fatal fires, there were no sprinkler systems and often the smoke alarms were missing or disabled when the fire broke out in the middle of the night, a deadly combination.
What can you do?
Each year we work on getting more governors signing proclamations, and if you go to www.campus-firewatch.com/proclamations, you can see which states have issued proclamations so far as well as a copy of the letter and model language for a proclamation. By contacting your governor, you can have a significant role in helping this along.
I've compiled a number of campus fire safety education resources on an At-A-Glance page at Campus Firewatch. All this material is free and has been developed either by Campus Firewatch or in partnership with other organizations through FEMA Fire Prevention and Safety Grants.
Together, we have made a difference, and we can use these opportunities to continue to educate tomorrow's generation about the difference they can make in fire safety!
About the Author
Ed Comeau, owner of writer-tech.com, has been publishing Campus Firewatch since 2000. He is the former chief fire investigator for the NFPA, a fire protection engineer for the Phoenix Fire Department and was a fire fighter for the Amherst (MA) Fire Department while getting his degree in Civil Engineering from the University of Massachusetts. Click here to contact Ed .
Setting the Standard for Lightning Protection Systems
By Kimberly Loehr
Lightning Protection Institute
Despite the wealth of information available about lightning protection, confusion and misunderstanding persist about specification, design, installation and quality assurance. Oftentimes, lightning protection is omitted from construction project plans altogether--typically due to lack of knowledge about these systems and their benefits.
NFPA 780, Standard for the Installation of Lightning Protection Systems, provides valuable resource information for code officials, project designers, engineers, insurance professionals and anyone responsible for the protection of lives and property from dangers associated with lightning.
NFPA 780 also serves as the basis for the LPI-175 Standard of Practice for the Design-Installation-Inspection of Lightning Protection Systems reference document, which is commonly used by Lightning Protection Institute (LPI)-certified designers and installers and LPI-Inspection Program inspectors.
NFPA 780 covers lightning protection system installation requirements for structures, watercraft, wind turbines, industrial stacks and other special occupancies. Lightning protection guidance for new construction and building trends (including solar systems, arrays, catenary systems, airfield lighting, rooftop equipment) are also addressed, with new information and sections added to the Standard in conjunction with the three-year review process.  
Information added to the 2017 edition of NFPA 780 to address new safety challenges includes:
Occupancy-specific safety, design and protection protocol
Updated information for hazardous, combustible and explosive conditions
Revisions to address protection for structures containing flammable vapors, gases or liquids
Revisions to assist facility managers, installers, inspectors and code officials with on-site inspections and periodic maintenance
New definitions for commonly misunderstood lightning protection terms
Updated illustrations for the placement of lightning protection components
New bonding requirements for metal bodies
The 2017 Edition of NFPA 780, prepared by Technical Committee on Lightning Protection was issued by the Standards Council and approved as an American National Standard on June 2, 2016. The new document can be viewed free online at NFPA 780 .
About the Author
Kimberly Loehr is communications director for the Lightning Protection Institute (LPI), and a NFPA Building Fire Safety Systems section member. She also partners with the National Oceanographic and Atmospheric Administration and National Weather Service as a member of the Lightning Safety Awareness Team and serves as a board member for the National Lightning Safety Council (NLSC).
ICC Code Chat Forums
Want to comment on the latest Fire Service Membership Council news and discuss related fire service activities?  Visit ICC's discussion forums today!
Governing Committee of the ICC Fire Service Membership Council
Scott Adams, Chair, Park City Fire Service District, UT (Ret.)
Gary West, Vice Chair, National Association of State Fire Marshals, TN
Fulton Cochran, Clark County Building and Fire Prevention Department, NV
Sean DeCrane, Underwriters Laboratories, OH
Michael Desrochers, Vermont Fire Marshal's Office
Timothy Diehl, City of Rockville, MD
Joseph Fahd, Cohoes Fire Department, NY
Jackie Gibbs, Marietta Fire Department, GA
James Maxon, Sandoval County Fire Department, NM
Randy Metz, Carlsbad Fire Department, CA
Rick McCullough, Regina Fire Department, SK (Ret.)
George Michehl, Buffalo Grove Fire Department, IL (Ret.)
Kelly Nicolello, Underwriters Laboratories, TX
Marc Sampson,Longmont Fire Department, CO
Adolf Zubia, A to Z Consultants, NM
Staff Liaison
Rob Neale, Vice President of National Fire Service Activities, Government Relations
Board Liaison
Jim Brown, ICC Board of Directors
Building Official Membership Council Liaison
Mike Nugent, Rock Hill, SC
Questions on the Council? Contact Karla Higgs.