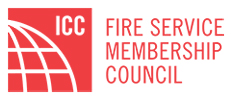 The Fire Service Membership Council is a forum for concerns and issues that are of particular interest to the fire service, to assist ICC in increasing participation of such individuals in the ICC Code development process, and to advise ICC on programs and policies, legislative matters, code adoption issues and such other matters as the Council deems appropriate.
As a policy advisory group, the Fire Service Membership Council has supported important pieces of proposed federal legislation:
• Kerry Rose Fire Sprinkler Notification Act
• Campus Fire Safety Education Act of 2017
• Fire Sprinkler Incentive Act
• Nicholas and Zachary Burt Carbon Monoxide Poising Prevention Act.
The Council works to build relationships with other ICC Councils, especially the Building Official Membership Council with which it shares liaisons and has twice yearly joint dinners to have face-to-face opportunities to understand each other's' issues.
Membership Requirements
Membership in the Council is open to any individual who wishes to affiliate with the Fire Service Membership Council and is a member of the International Code Council (ICC), an ICC Governmental Member Voting Representative, or employed by a jurisdiction or corporate member of ICC or a member in good standing of a closely aligned organization as approved by the ICC Board of Directors.
The Governing Committee may make recommendations to the ICC Board of Directors to include additional organizations as closely aligned with ICC.
Next Fire Service Membership Council Meeting
The next meeting of the Fire Service Membership Council -- the fire service's policy advisory group to the ICC -- is scheduled for Monday, June 11, at 1:30 p.m. EDT.  The meeting will occur by teleconference at or 1-844-740-1264  (US toll free) with the access code 929-022-015 .
This will be a special meeting to discuss Membership Council's recommendations for the ICC Fire Inspector I and II certification programs due to recent change in ProBoard criteria.
The meeting also will serve as the Membership Council's June meeting. If you would like to be added to the agenda or mailing list for all meetings, please contact the Council liaison Rob Neale at rneale@iccsafe.org . 
For past meeting minutes, scroll to the bottom of this page and select "View Committee Documents." Thank you for your interest. 
Three-Year Code Adoption Cycle
Some organizations have been pushing state legislatures to lengthen the code adoption cycle from three to six or even nine years. The Coalition for Current Safety Codes (founded by ICC, the National Fire Protection Association and National Electrical Equipment Manufacturers Association) mobilizes about 250 other organizations to support the three-year code cycle. Any person or organization is welcome to be a member.
We have model resolutions supporting the three-year cycle. Contact rneale@iccsafe.org to obtain one for  your organization. The Congressional Fire Services Institute adopted the resolution as its primary endorsement for 2016-2017.
ICC Code Chat Forums
Want to comment on the latest Fire Service Membership Council news and discuss related fire service activities?  Visit ICC's discussion forums today!
Are you registered to vote online with cdpACCESS?
The next generation of building and fire safety codes will be decided through online voting. The International Code Council's new cdpACCESS empowers you to vote on these 2018 Group A Codes, even if you can't attend the code hearings.
But first, you must be an ICC Voting Member before March 16th to vote online. Registration for 2018 starts January 1.
✓     Is your department is an ICC Governmental Member and signed up to vote online?
✓     Are your department's list of "Designated Voting Representatives" current? (This list must be completed annually because it maintains your voting eligibility.)
For more information, check out the Government Relations webpage for exciting videos, a staff directory to help you find your representative, and tool-kits on code adoption. 
You may also email Governing Committee Members of the ICC Fire Service Membership Council, listed below.
Governing Committee of the ICC Fire Service Membership Council
Scott Adams, Chair, Park City Fire Service District, UT (Retired)
Gary West, Vice Chair, National Association of State Fire Marshals, TN
Fulton Cochran, Clark County Building and Fire Prevention Department, NV
Michael Desrochers, National Association of State Fire Marshals, VT
Timothy Diehl, City of Rockville, MD
Joseph Fahd, International Association of Fire Chiefs, (Eastern Division) NY
Jackie Gibbs, International Association of Fire Chiefs (Southeastern Division), GA
James Maxon, International Association of Fire Chiefs, (Southwestern Division) NM
Randy Metz, International Association of Fire Chiefs (Western Division), CA
Joe McElvaney, Phoenix Fire Department, AZ
Rick McCullough, International Association of Fire Chiefs (Canadian Division), Canada
George Michehl, International Association of Fire Chiefs (Great Lakes Division), IL
Kelly Nicolello, National Association of State Fire Marshals, TX 
Christine Reed, Central County Fire Department, CA
Marc Sampson, International Association of Fire Chiefs (Missouri Valley Division), CO
Adolf Zubia, A to Z Consulting, Las Cruces, NM
Staff Liaison
Robert Neale, Vice President of National Fire Service Activities, Government Relations
Board Liaison
Angie Wiese, ICC Board of Directors
Questions on the Council? Contact Karla Higgs.