2016 Annual Conference and Group B Public Comment Hearings
October 16, 2016

-

October 25, 2016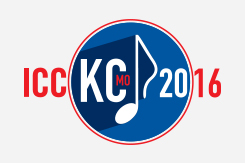 Annual Conference: October 16–18, 2016
Public Comment Hearings: October 19–25, 2016
Building Safety & Design Expo: October 16-17, 2016
Kansas City Convention Center
301 W 13th Street
Kansas City, MO, 64105
No other building safety code conference offers more exclusive International Code resources, education and networking opportunities than at ICC's Annual Conference.
What's New at This Year's Conference
Educational schedule expanded to 1-1/2 days.
Building Safety & Design Expo – Featuring free education sessions. Discover the latest in products, technology and trends.
Drone classes and demos. Learn about the latest drone features and applications. Drones will be available for viewing and flying in the expo hall.
Take a seat and recharge or network in the new ICC conference lounge.
Group B Public Comment Hearings
Join your colleagues from across the county to help finalize code changes to the 2018 Group B International Codes:
Administrative (all codes)
Structural chapters in the International Building Code and the International Existing Building Code,
Building and energy chapters in the International Residential Code, and
All chapters in the International Fire Code, International Energy Conservation Code and International Wildland-Urban Interface Code.
Related Events