2018 IBC Significant Changes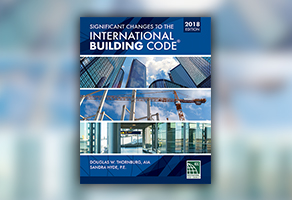 The goal of this seminar is to familiarize building officials, fire officials, plans examiners, inspectors, design professionals, contractors, and others in the construction industry with many of the important changes in the 2018 International Building Code® (IBC®).
The seminar overviews the changes from the 2015 to the 2018 IBC. Identifies changes in organization and code requirements and the applicability of these requirements to design, plan review and inspection. This seminar uses the Significant Changes to the International Building Code® 2018 Edition.
Related Events