Building Safety & Design Expo
October 16, 2016

-

October 17, 2016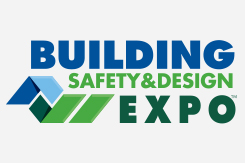 The Building Safety & Design Expo is the go-to location for building safety and design professionals to learn about the latest products and services needed to keep buildings safe and meet and maintain compliance with accepted codes and standards. No place else do those responsible for ensuring code compliance as well as those that specify, design and build our communities come together in one convenient location!
The Building Safety & Design Expo brings professionals from the built environment including local tradesmen, architects, engineers, along with plumbing, mechanical, fuel gas, building and fire safety professionals from around the world together to make it easier to exchange critical information on the latest technologies for building a safer, more resilient world.
Make plans to attend the Building Safety & Design Expo to connect with manufacturers, suppliers and other industry leaders who can help you increase your productivity and grow your business.
New for 2016!
The Energy Efficiency Zone sponsored by RESNET, is new to the trade show floor this year and will feature manufacturers, suppliers and organizations displaying and discussing the latest energy efficiency technologies and products. The Energy Efficiency Zone will provide industry professionals a focused arena for discussing cutting-edge energy solutions for today's marketplace. Don't miss this opportunity to visit with those that will be providing the tools and techniques that will improve energy efficiency in your community!
Drone Demonstrations—Learn from Drone experts on how Drone technology is helping municipalities, and those in the building industry in the areas of floodplain mapping, pre- and post-construction surveys, building information modeling (BIM), master planned developments, and real-time project management data. Find out how dozens of contractors, engineering firms and architects are leveraging the latest robotics technology to significantly reduce operating costs, dramatically improve the timeliness and the accuracy of data from the field.