Florida Association of Code Enforcement (FACE)
June 20, 2017

-

June 23, 2017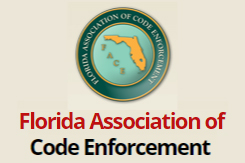 The Florida Association of Code Enforcement, Inc. (F. A. C. E.) is a non-profit member-driven organization, established in 1989, and currently serves almost 2,200 Members. Our members include professionals involved in the enforcement of health, safety, and environmental regulations or otherwise responsible for the enforcement of municipal, county, regional, state, or federal codes in the State of Florida.
28th Annual F.A.C.E Conference
"BUILDING BRIDGES TO F.A.C.E THE FUTURE"
June 20-23, 2017 – Orlando, FL
Be sure to visit the ICC Booth while at the show!