Multi-Hazard Resiliency for Residential Construction Standards Meeting
December 2, 2019

-

December 4, 2019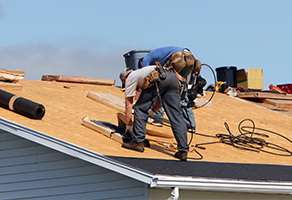 As an ANSI accredited standards developing organization, ICC is collaborating with the Insurance Institute for Business & Home Safety (IBHS) in the development of a portfolio of individual hazard mitigation standards.
Resiliency is an important factor relative to a building's response to extreme events; hence, the fundamental goal of this committee is the development of a portfolio of Consensus Standards relevant to a wide range of hazards affecting modern residential construction three stories and less. Hazards to be considered include, but not limited to, high winds (hurricanes/typhoons, tornados, and thunderstorms), seismic, tsunami, and wildfires.
The first task of this committee will be to update ICC 600, entitled, "Standard for Residential Construction in High-Wind Regions." In this task the committee will have primary responsibility for updating the prescriptive methodologies of resistant design and construction details for building and other structures of wood framed, steel framed, concrete, or masonry construction directed toward ensuring structural integrity. This includes prescriptive details for walls, floors, roofs, foundations, windows, doors, and other applicable components of construction in order to be consistent with industry practices. The 2014 version will serve as the base document for this effort. The schedule for completion of the update of ICC 600 on High Winds is December 1, 2020.
To view the meeting notice, click here.
Related Events