Post-Election Outlook for 2017 Design & Construction (Webcast)
November 17, 2016 @ 2:00 pm

-

3:30 pm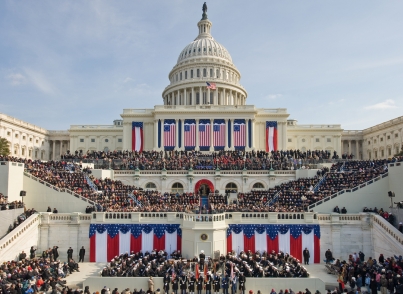 Economic Webcast
The economy has limped through much of 2016. Some analysts say uncertainty over the U.S. presidential and congressional elections has caused businesses and consumers to hold off committing to construction and other spending. Once the election is finally over, will construction get a bounce or fall into a sinkhole? What are the likely impacts on housing, private nonresidential investment, infrastructure and other public projects? Will labor availability ease or continue to plague many contractors? Are materials prices heading up, down or sideways?
Post-Election Outlook for 2017 Design and Construction
November 17, 2016
2:00 p.m. EST
Join Kermit Baker of the AIA, Ken Simonson of the AGC and Alex Carrick of ConstructConnect, three of the design and construction sector's leading economists, and add your own questions in a live, fast-paced webcast:
What trends are driving construction growth?
Which markets are surging ahead of predictions?
How tight is the competition for skilled labor?
Has housing reached its full potential?
Which regions are showing the largest gains?
Where is construction on-site and planning activity speeding up?
Where are the biggest opportunities and what are the biggest risks?
Which election results will have the greatest influences on construction?
The three economists team up for this complimentary webcast on Thursday, November 17 at 2:00 p.m., EST. The webcast is open to everyone, and all who register can download the economists' presentation slides or view the archived presentation after the live broadcast. AIA members who attend the live webcast are eligible to receive 1.5 AIA CEU credits.
Sign up today for an informed view of the 2017 construction outlook.