SEAOC Convention
September 12, 2018

-

September 15, 2018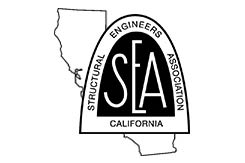 We would like to extend a special invitation for you to participate in the 87th Annual Structural Engineers Association of California (SEAOC) Convention as an exhibitor. The Structural Engineers Association of Southern California (SEAOSC) will serve as the host for the 2018 Convention, which will be held at the JW Marriott Hotel located in Palm Desert, California.
Please also remember that the SEAOC Convention is much more than the unique and varied scheduled events. It is also a time to enjoy the company of old acquaintances while meeting new friends and colleagues. It's a time to honor the numerous volunteers who make our association thrive and to discover new opportunities to lead our association into the future.
Be sure to visit with ICC while attending the conference.