Swimming Pool Code Training's Statewide
October 9, 2019

-

December 5, 2019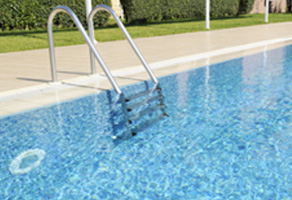 Starting January 1, 2020, the 2018 edition of the International Swimming Pool and Spa Code will be adopted as a mandatory State Minimum Standard Code. To aid in the adoption of this new code, the Georgia Department of Community Affairs, in partnership with the Pool and Hot Tub Alliance, will be offering free training across the state. Training attendees will also earn 2 ICC Continuing Education hours.
Date and Cities:
(see registration contact for exact locations. The classes run from 11 AM to 1 PM and included lunch)
Oct. 9: Alpharetta
Oct 11. Savannah
Oct. 21 Dallas
Oct. 22 Decatur
Dec 4. Columbus
Dec 5. Macon
If you have any questions, please contact: Brenda Sexton, Construction Codes & 1B Consultant, DCA (404) 679-1739, Brenda.sexton@dca.ga.gov
To register, click here.
Instructions to register:
Click the linked image
Enter your email address and click 'Register for myself'
Click 'New Registrant'
Add your name and organization, then click 'Submit'
Under 'Registration Selection', select the class you would like to attend
Click 'Submit'