International Code Council @ COP
The International Code Council (ICC) is engaging globally to communicate the Codes at the Core message: building codes and the activities that support their effective use are central to the realization of a climate resilient future.
This is why ICC engages at the United Nations Climate Change Conference (UNFCCC) and now participates annually at the Conference of the Parties (COP).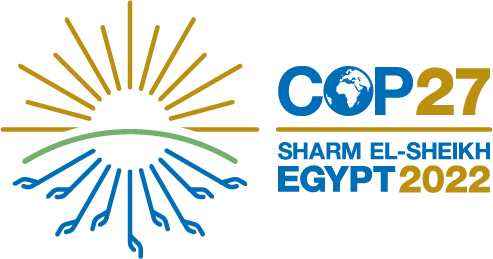 Communities are facing increased disaster events, many driven by climate change. At the same time, governments are looking for solutions to stem the greenhouse gas (GHG) emissions that continue to drive changes in climate.
The built environment is central to enhancing resilience and mitigating GHG emissions. Buildings are our shelter against the storm, the homes of our governments and institutions, drivers of economies, and symbols of our ideals. At the same time, buildings are significant users of energy and materials.
Policies at the national and sub-national levels to achieve net-zero emissions and enhance community resilience must include a strong focus on current and future buildings.
COP 27
ICC participated in the 27th Conference of the Parties (COP27), held in Sharm El-Sheikh, Egypt,
from November 6-18, 2022. View our various engagements below.
Buildings at the Center of Business' Push to Net-Zero – Hybrid Event
International Chamber of Commerce Make Climate Everyone's Business Forum
View Recording Here
Coastal Resilience: How Alignment of Funding, Policy, Codes and Measurement Help Build Resilient Communities and Nations
America Is All In Pavilion
View Recording Here
Decarbonizing Buildings: Data, Standards, Policies and Tools for a Life-Cycle Approach
Buildings Pavilion (Decarbonization Day)
View Recording Here
Aligning Clean Energy Goals and Building Codes to Support a Decarbonized Future
Buildings Pavilion (Energy Day)
View Recording Here

2030 is Today - How We Can Act NOW to Halve Built Environment Emissions by 2030: How to... Measure and Account (Data)
Buildings Pavilion (Biodiversity Day)
View Recording Here

Addressing Extreme Weather Events in Building Codes: Global Building Resilience Guidelines
Buildings Pavilion (Solutions Day)
View Recording Here

Recap of COP26
We joined with stakeholders from around the world during COP26 in Glasgow, Scotland, from November 1-12, 2021, strengthening the message that creating and fostering a zero-emission, efficient and resilient buildings and construction sector is an essential component for governments seeking to meet their Paris Climate Agreement targets.
View our participation at COP26
Read about what we've done
International Code Council Resources
to Support Climate Resilience, Adaptation and Mitigation