Demonstrate Professionalism and Commitment to Quality
Get 100% of Your Technical Staff Certified by ICC
The Get Everyone Certified challenge is complete. However, ICC encourages you to ensure 100% of your technical staff are and continue to be certified.
Why should my entire staff be 100% ICC certified?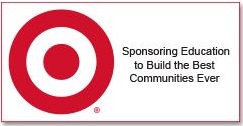 Code Council certificate holders demonstrate a confirmed commitment to protect public health, safety and welfare. Raise the professionalism of your department and ensure all staff members are knowledgeable about the 2012 or 2009 I-Codes by encouraging your staff to get certified. Staff certifications also can assist in your department's future accreditation efforts.
Who on my staff needs to be certified?
Titles may vary from jurisdiction to jurisdiction, but some common job titles include:
Inspectors
Permit Technicians
Plans Examiners
Code Enforcement Officials
Building Officials
How will my department be recognized once staff are 100% certified?
ICC and Target are recognizing departments whose entire technical staff is ICC certified by:
Offering departments with newly certified staff member(s) a Target challenge coin and a chance to win $1,100 toward education (click here to learn more)
Listing the departments with full staff participation on the 100% Certified webpage
Mailing each department a personalized certificate to recognize the staff's achievement
Providing an e-badge to post on the department's website
Providing a sample news release for promoting the staff's achievement.
Target is the official sponsor of the Get Everyone Certified challenge. For complete challenge rules and details, click here.
Target is committed to building strong, safe communities and promoting education. In 2010, Target announced plans to give $1 billion for education by the end of the 2015 fiscal year. Partnering with the International Code Council to promote code knowledge is an obvious blending of these two initiatives. In 2011, Target worked with more than 2,000 organizations across the country to provide funding, supplies and equipment, and training to keep communities safe. From public safety grants to disaster preparedness and response, Target is sponsoring education to build the best communities ever.
The Get Everyone Certified challenge is complete.