The Learning Center at ICC is pleased to bring to you new training opportunities on Mass Timber Construction.
Webinars are either 60 or 90 minutes in length and begin promptly at 12:00 noon central time. Take one or take them all!
Learn what's new in the 2015/2018 IBC® for Mass Timber construction as well as an overview of Tall Mass Timber construction per the 2021 IBC®.
This training is currently not scheduled. If you would like to schedule this offering as a private or open event for a group, please contact ICC Learning Center.
MASS TIMBER BUILDINGS AND THE IBC®
Developed by ICC and American Wood Council, this first edition provides an overview of requirements for mass timber construction as found in the 2021 International Building Code® (IBC®). The document reviews the 2015 IBC's recognition of cross-laminated timber (CLT), the reorganization of heavy timber provisions in the 2018 IBC, followed by the historic changes in the 2021 IBC and International Fire Code® (IFC®) for tall mass timber construction. The 2021 IBC and IFC include important changes in material technologies and their expanded use as proposed by the ICC Ad Hoc Committee on Tall Wood Buildings. Three new types of construction (Types IV-A, IV-B and IV-C) defined and included in the 2021 codes allow the use of mass timber for buildings of taller heights, more stories above grade, and greater allowable areas compared to existing provisions for heavy timber buildings.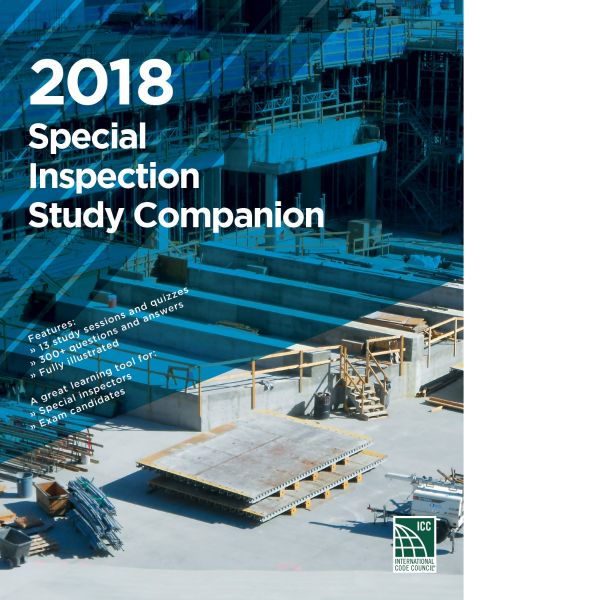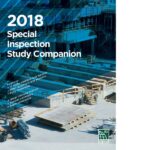 2018 SPECIAL INSPECTION STUDY COMPANION
This study companion is a comprehensive self-study guide for the general requirements portion of the Special Inspector exams. It addresses special inspection, requirements for structural and fire-resistant materials, and duties of the special inspector, building department and designers. This publication will also be available this October as combo along with the 2018 Special Inspection Manual. Pre-orders are being accepted.
Tall Mass Timber Special Inspector Certification:
The New! Tall Mass Timber Special Inspector Certification is now available.