Building safety with sunshine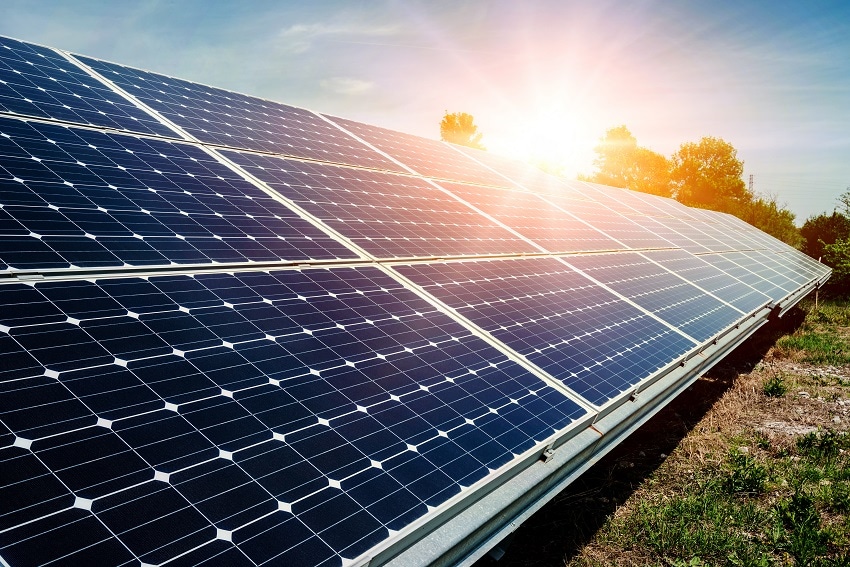 Solar Appreciation Day — celebrated on March 13 this year — focuses on energy independence, resilience and sustainability. Founded in 2009, the day recognizes the inexhaustible resource that is increasingly powering homes; heating water for bathing, cooking and swimming; and generating electricity to charge onsite batteries and even cars.
A bright future
According to recent research from Bloomberg New Energy Finance, solar and wind energy are now the least expensive forms of power in two-thirds of the world. Strong growth in many smaller markets, coupled with an 80-percent decrease in the cost of solar over the last decade, has created a bright future for an industry poised to grow 17.5 percent this year alone. Last year, solar became the fastest-growing source of energy in the U.S., and the biggest employer of all energy industries, with around 370,000 employees, according to the U.S. Department of Labor. By 2050, the DNV GL energy transition outlook provides an outlook of 33 percent of all electricity being generated from solar.
As the solar industry matures and diversifies with more than ., there is an increasing need for professionals outside the solar industry to learn more about solar technologies, both for safety and quality assurance.
A complimentary technology — energy storage systems (ESS) — are becoming more common. They work well with solar, charging during the day when solar resources are high and home use is low, and then discharging later when the demand occurs. They can also provide backup power and resiliency in the event of a power interruption. They allow more and more of the power generated onsite to be used onsite. Code officials need to be aware of rapidly developing and proliferating technologies such as these, and fire officials need to know the various techniques associated with different battery chemistries and technologies.
More code professionals are coming in contact with solar technologies in their day-to-day jobs, including electrical and building inspectors, local code officials, fire officials and firefighters. They all have an important role in the rapidly changing clean energy economy. Recognizing this need, the International Code Council and its family of solutions provide solar resources and training, certification and rating programs to help code officials learn and understand the solar industry.
Comprehensive resources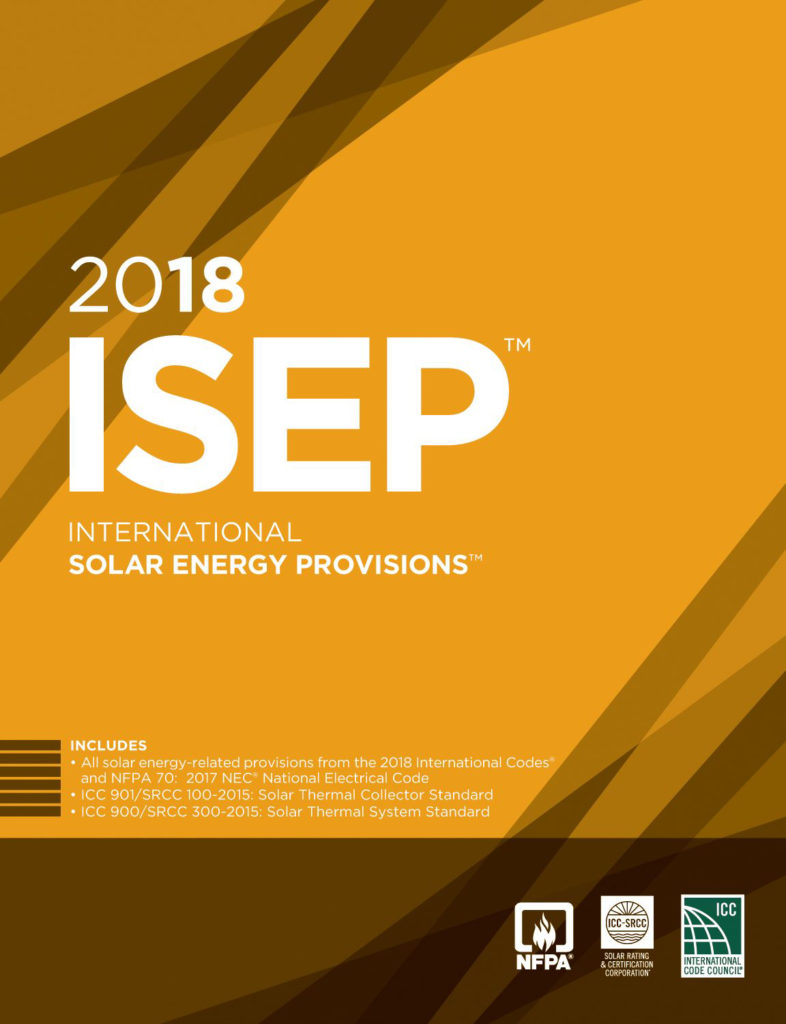 The Code Council offers a variety of solar energy codes and standards resources. The 2018 International Solar Energy Provisions (ISEP) meets the industry's need for a resource that contains the complete solar energy-related provisions from the 2018 International Codes (I-Codes) and NFPA 70: 2017 NEC National Electrical Code in one comprehensive document. The ISEP is organized so that it provides the best and most comprehensive tool for the design, installation and administration of both solar thermal (or solar heating and cooling) and photovoltaic systems. Similar to the organization of the International Energy Conservation Code (IECC), the Solar Commercial and Residential provisions are presented in separate parts, to make it user-friendly, easy to apply and easy to access. The provisions are fully coordinated and correlated with the I-Codes to work together with other building systems like roofing, fire protection, electrical systems, plumbing systems and mechanical systems — with no need to add dedicated solar codes.
Additionally, three important solar thermal standards referenced in the I-Codes are included in their entirety: ICC 901/SRCC 100, Solar Thermal Collector Standard); ICC 900/SRCC 300 Solar Thermal System Standard); and ICC 902/APSP 400/SRCC 400 Solar Pool & Spa Heating System Standard). Additional resources, such as sample solar permitting forms and links to resources from the U.S. Department of Energy and IREC, are also included, making the 2018 ISEP the single, most-comprehensive document for solar energy code provisions and standards in the nation.
Solar energy code provisions are also included in many of the International Codes, such as the IBC, IRC, IPC, IMC, ISPSC and IFC. The International Building Code includes requirements for the fire classification ratings for photovoltaic (PV) systems (based on UL 1703 and 2703) and wind loading requirements (based on ASCE 7). The International Fire Code addresses both fire safety provisions for installed solar and energy storage systems, and for first responders at sites where they are installed.  This includes setbacks and pathways on roofs for firefighters.  And clearances and fire suppression systems for batteries.  The International Residential Code brings together all building, plumbing, mechanical, fuel gas, and energy and electrical provisions — which include PV systems and solar water heaters— for one- and two-family residences. In it and the 2018 International Plumbing Code, solar thermal water heating systems are required to conform to the ICC 900/SRCC 300 standard and new sections were introduced into the 2018 International Swimming Pool and Spa Code to cover solar thermal water-heating systems (installation requirements refer to the International Mechanical Code and ICC 902). Finally, the 2018 International Energy Conservation Code includes an appendix chapter that, when included in a jurisdiction's adoption, requires commercial buildings to set aside roof space for future installations of solar collectors; and the connections and wiring to allow them to be integrated in the building's systems.  Many jurisdictions and designers are making use of this appendix.
The Code Council also offers several standards relating to solar energy:
The ICC 900/SRCC 300-2015: Solar Thermal System Standard establishes minimum criteria for the design and installation of solar thermal systems. It describes the requirements and methodology for solar thermal system design and evaluation.
The ICC 901/SRCC 100-2015: Solar Thermal Collector Standard establishes minimum criteria for the design, manufacture and testing of solar thermal collectors. It addresses a wide range of solar thermal collectors, including flat panel, evacuated tube, concentrating, integrated storage and unglazed. The standard incorporates the provisions of SRCC Standard 600 Minimum Standard for Solar Thermal Concentrating Collectors to create a single standard addressing the widest possible range of solar thermal collectors.
The ICC 902/APSP 902/SRCC 400-2017: Solar Pool and Spa Heating System Standard is a new standard that establishes minimum criteria for the design and installation of solar water heating systems for pool and spa applications. It addresses both residential and commercial pools and spas — consistent with the requirements of the International Swimming Pool and Spa Code and other relevant ICC/APSP standards for these applications — and allows pools and spas to benefit from sustainable heating technologies without sacrificing safety or performance.
Click here for a comprehensive list of Code Council standards that are current, being revised or are under development.
Learning more about solar technologies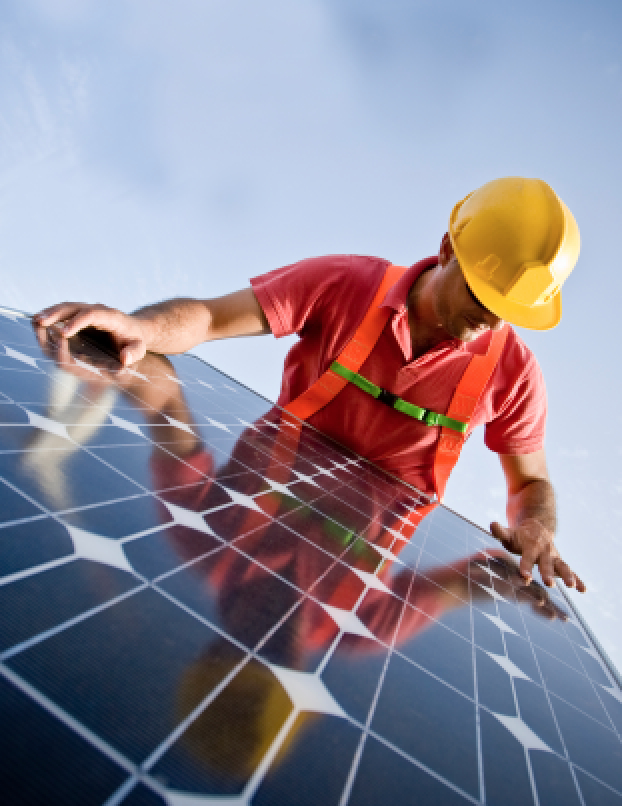 If the solar sector is to continue growing in a safe and sustainable way, quality workforce training for industries that come into contact with solar technologies is imperative in order to enhance their expertise and add to their professional development toolkits. The Code Council offers solar training and education tailored for code officials that aims to increase the understanding and working knowledge of solar technology, practices and installations in order to ensure both safety and quality assurance. Training successfully contributes to the deployment of high-quality solar training to code officials, electrical inspectors, installers and designers.
Training on solar technology is offered by Code Council-selected education providers through its Preferred Provider Program. Topics include, but are not limited to, codes, standards and guidelines, as well as building construction materials, products and methods.
Explore the Learning Center for a robust library of online, face-to-face, virtual and web session courses ranging from beginner to advanced topics in all the International Codes, including topics specific to building safety, fire, design and construction, safety, plumbing, mechanical, fuel gas and leadership. The Learning Center is also the home of career paths to guide you on your journey to certification.
Know the products you are approving
With the rapid growth of the installation of solar technologies in commercial and residential properties across the country, it is important to know what products you are approving. The ICC Evaluation Service (ICC-ES) Solar Rating & Certification Corporation (SRCC) certification and rating programs provide product compliance assessment for solar heating and cooling products, solar PV racking and mounts and building-integrated PV products as part of the ICC Evaluation Service. ICC-SRCC produces ANSI-approved standards cited throughout the International Codes to ensure product safety and durability of solar thermal products. ICC-SRCC's well-known OG-100 and OG-300 certification programs provide trusted location-specific energy performance ratings and are used at the federal, state and local level to set rebates and incentives for these products. ICC-SRCC staff also represents the Code Council within the broader solar and renewable energy community.